Wake The Giant Music Festival Big Success
by Scott A. Sumner
There was a brand new major music event in Thunder Bay recently, Wake The Giant. On a beautiful day in Thunder Bay a full line up of music artists performed on the stage at Marina Park with the Sleeping Giant as a back drop.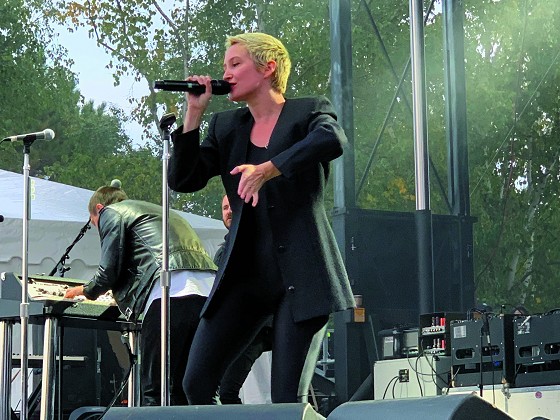 " We actually started on Wake the Giant last August with our first meeting with the Canadian Heritage people. We were throwing around this idea of doing a music festival paired with this orientation with 300 kids coming in from the north. They looked at us like we were crazy but sure enough we convinced them and now we have it," said Sean Spenrath, Wake the Giant organizer and Student Success officer at Dennis Cromarty High School. His role is to help the students become more successful.
" It is a beautiful setting at the marina right in front of the Sleeping Giant. Figuratively and metaphorically we will wake the giant with some rock music. It has been over a year with 3 of us at the beginning and now a full team. We knew July Talk through a song that they did with the DFC kids so we asked them if they would come on board and they said sure immediately."said Sean.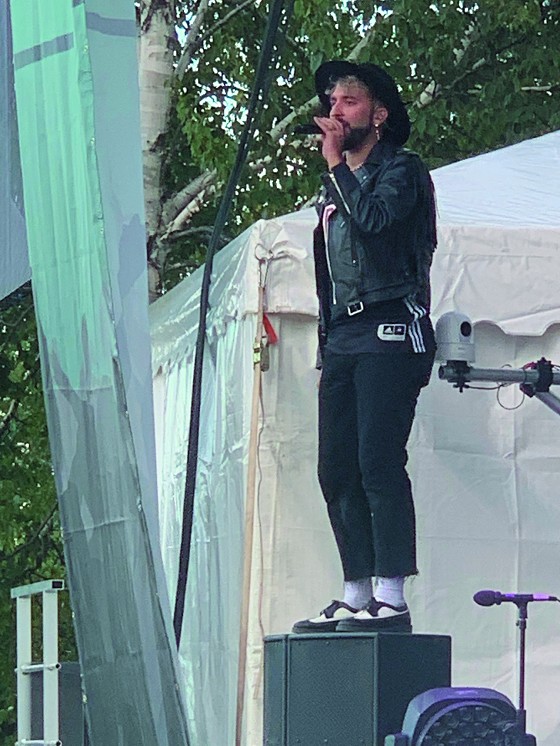 Coleman Hell is a local favourite and performed live in his hometown of Thunder Bay for the first time in three years. The headliner of the event was Metric whom have had great success in Canada over the years.
" For a first year festival we are well above any of the expectations for tickets. We will be at 3500 attendance for this year with is pretty good for a first time event and quite an achievement.We had a lot of help form Trevor Hurtig of the TBCA who had us back stage at the Bluesfest and showed us how everything ran and guided us."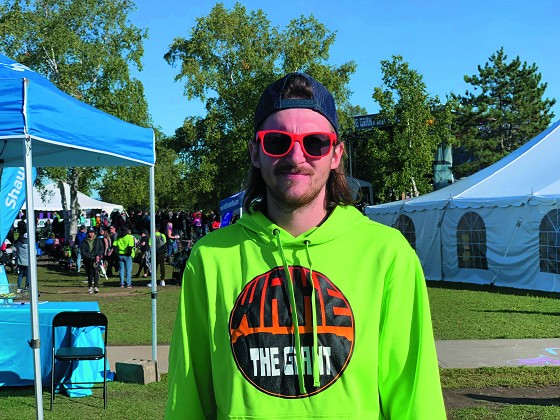 " Our students are having a great time. You can see them all around the grounds wearing the red tee shirt that was their ticket into the festival. The main goal of the festival is to create a welcoming environment and raise awareness that these kids are travelling, leaving their friends and family everything they they know to get a education. Their support system just about disappear overnight so they can get a grade 9,10,11, 12 education. We want to make Thunder Bay a less scary and more welcoming place- that has been a major goal for us. The kids are feeling proud and are on stage so how cool is that."
" Hayden Johnston from Toronto and originally Thunder Bay who is a well known chef. We reached out and brought the kids in to his restaurant in Toronto and he wanted to get involved anyway he could if possible so he helped with our event this weekend."