The COLLECTIVE Architects of our city and Covid Recovery!
By Sherry Hanes
Building a city is no easy feat! As a matter of fact, building anything takes, first and foremost, determination and … a great plan!

Making Thunder Bay our home and creating influences that attract global investment opportunities through industry, manufacturing, mining, forestry, education and medicine, just to list a few, is, and has always been, the focus in creating, our 'Portrait city'.
One could say that the evolution of our city, is the result from the collective thinking, transparency, methodical orchestration and planning of where we are today. We, as a corporation, operating just as any business would, require all of the aforementioned plus, community, government and corporate support, adherence to collectively following the plans, long with materials, labour, supervision, to build and maintain our civil infrastructure and of course, we need excellence in performance in every department, for every undertaking.
Could you imagine the number of meetings and communications that happen in a just to put an idea into motion? It's overwhelming! Now, mind you….no one is perfect but, looking back over our history and taking into consideration the present global circumstances, our successes far outweigh our setbacks!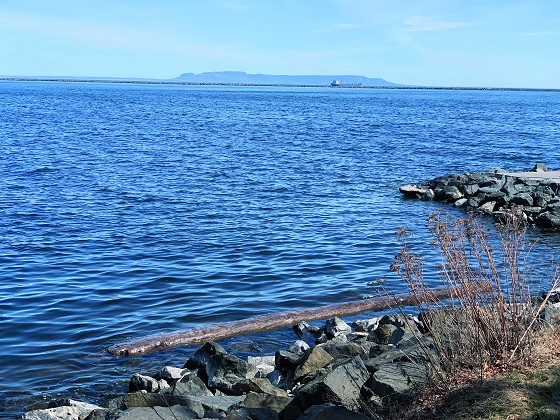 In the early 19th century government policies to build a rail road, the CPR, through Northern Ontario, opened up an industrial revolution for the area which built the foundation for what is now known to be Northern Ontario's largest city. Construction of the new rail road in Port Arthur and Fort William, became grain shipment points for the prairies, which was very prosperous for both cities. Following, was an influx of new industry opening up in the North, the government was supportive of the myriad that followed in forestry, mining, shipbuilding and rail car manufacturing and in the pulp and paper industry too. 'This time period', in early economic development, is referred to as 'The golden age'. Close to the end of the 20th century, the infrastructure was formulating and with the demand for labour, immigrants from all over the world, found opportunity in the manufacturing and mills, in this area of our Northern terrain. And to no one's surprise, by the 1970's, Thunder Bay was offering great paying jobs for unskilled labour in the industrial and transportation sectors. All these high paying jobs boosted the economy, building homes and then more businesses opened and the cycle was in motion. The retail and supply shops were prospering, all due to a few major industries that really, were the heartbeat of the North.
As with everything though, change is ever immanent. Just before, and coming into the early 2000's, industry was beginning to decline, due to global competition. Grain markets and paper mills were both seriously affected, here in Thunder Bay. And another type of threat to standard practices in manufacturing, was the advancements in new mechanical technology…labour-saving technology, I might add.
With labour being reduced and manufacturing coming to a low point. Thunder Bay leaders took a serious look at what direction they should lead our city in. Primarily, influencing investors, nationally and internationally, was now, more than ever, the determination, to promote and protect the economics of our city and our region. So, as the old adage goes, 'If you can't beat them…join them!' and join them we did. The new frontiers were there for the taking and our leaders have been building on them ever since. They turned to presenting Thunder Bay as THE place for investing in health services, government services, post-secondary education in health sciences developments and research, all aspects in research and education in all kinds of technology, mining technologies, computer science, electrical engineering, mechanical engineering, cancer research and other forms of education that are of major interest and need, all over the world. They took the time to validate the course of their plan and collectively, navigated Thunder Bay into becoming, a global hub, for post-secondary education, amongst other important developments and research.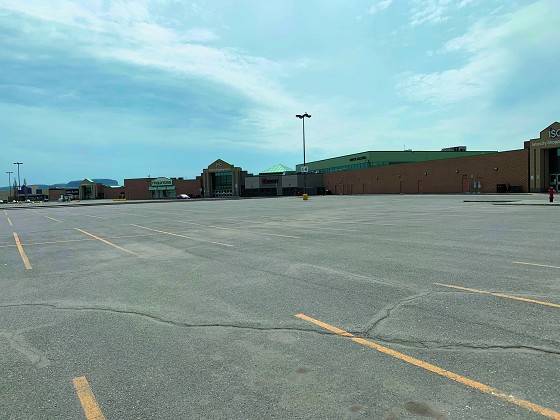 We know things are looking pretty grim but we also know that focusing on that does nothing about changing the circumstance, therefore, we must ask ourselves, 'WHAT CAN BE DONE?' We have to look at things from the microscopic perspective, just how people are trying to move into the survival and recovery mode.
Business owners and managers alike, have made adjustments to their routines and have found that not everything is as hopeless as it appears. Yes. It is true that not everyone can survive in times like this, in health or in business, and we certainly can empathize with those who suffer loss, directly and indirectly. Some entrepreneurs, who have just spread their business wings to fly, and have been caught in the effects of the downward spiral of economics, seem to have the determination, despite their devastation, to keep forging ahead. Amazing! Large franchise companies have boarded up their stores and hotels, experiencing great losses but, some have managed to stop the financial hemorrhaging and are able to do business, even if it is on a low scale. And yes. Just driving by the empty parking lots at the malls and casinos, restaurants and bars alike, showing no signs of operating for 'business as usual', the recent good news is, some places are just now, beginning to open their doors again, welcoming IN, customers and clients, alike.
The financial devastation, loss of life and surviving illness of this magnitude, cannot be expressed in simple words. This article in not intended, in any way, to discount or minimize the seriousness of the effects of the Covid virus. The purpose of the article is to express how, even in the face of such devastating adversity, a lot of companies, under all genres, have strategized to survive and remain accessible for essentials needs for the public, like health and emergency services, including mental health assistance. Other services such as grocery stores, pharmacies and liquor stores, are all part of essential services.
Even though, practicing social distancing and other measures for health safety concerns has been somewhat of an inconvenience for community members, most people have implemented the health practices to curb the spread of the virus. 'An ounce of precaution is worth a pound of prevention!'
Now, coming to the part of this article where we want you to know something about the 'light at the end of the tunnel', …even though it seems almost non-visible, … we, as a nation, as a region and as a community, will RECOVER. Maybe not in the way that would expedite the expedience we are looking for but, nonetheless, still a recovery, but with everything that has happened and even with things that did not happen, we have learned a number of important things about ourselves and our leaders…and I guess, the word I would choose is 'resilient'. And as it is said, … 'We always get the test first and the lesson later.' So, … 'Easy does it but, do it!'
More confirmation about moving forward and recovery. Accepting the New Norm!
After speaking with some top management, of our local businesses, businesses have been and continue to take the necessary actions and precautions, in light of the Covid, and are truly advocating for your health safety and theirs, now and into the future!
Stuart Bagnall, Manager of Thunder Bay's, Best Western Crossroads Hotel, shared this with Thunder Bay Business Magazine:
"Good afternoon Sherry. Thank you for reaching out to us again. Our off occupancy for April was 65 percent down from last year, and this month, we are currently about 50 percent down. There is some improvement. I have noticed that ever since the start of the pandemic, that guests, that did stay, most did so without making reservations. I now see that the reservations are now starting to come in again. Businesses are restarting, including the mines, and construction. – there is some light at the end of the tunnel, although slight."
The Best Western Crossroads Hotel is well-established and comes highly commended when considering 'A home, away from home!'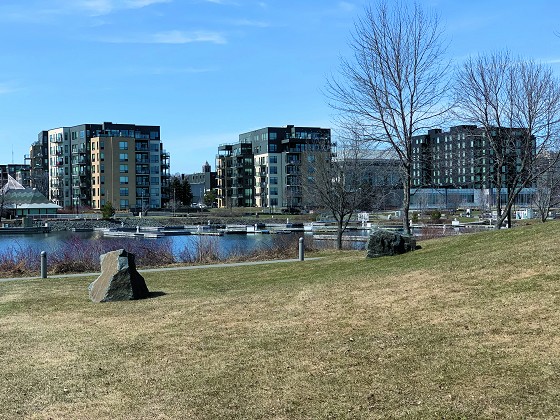 Also, we had the opportunity to speak with Lynn Flury, Corporate Director of Marketing with Thunder Bay's Valhalla Inn – Airline Hotels, Ms. Flury had this to share with our readers:
"The Valhalla Inn has been a strong community partner in Thunder Bay for many years, and as we all move into our new normal, we plan to continue this tradition. Our team members are especially looking forward to being able to welcome back guests and friends that have not been traveling during these times. As with most businesses, we've implemented many new safety measures to protect the well-being of our guests and our associates. We couldn't be prouder of our very own front-line workers who have embraced these new protocols and have showed exceptional hospitality and commitment to our guests and each other during this time."
Those words are very positive, offering confidence in the strategies of what is becoming our New Norm, for healthy, safe living. As daily operations in business begin to open up more and more, being 'socially health minded' is key to a happier and safe life, for all.
On the construction frontier, Parker Jones of Tom Jones Corporation, Thunder Bay, shared this with TBB Magazine: "We did have some projects that were shut down, some redeemed, essential businesses, and now they're all back opened. We're getting work and we will pretty well be working all summer and into next year."
Involving the industry of Architectural Design, Cory Stechyshyn, OAA - and President - I4Architecture shared these comments with Thunder Bay Business Magazine on how COVID-19 has affected their business:
"The two greatest factors that impacted our business that resulted from the COVID-19 pandemic were the closure of construction projects and the inability to meet with clients or visit their buildings / communities. This prevented us from carrying on with ongoing projects under construction and starting up any new projects.
The closure of non-essential businesses was another factor impacting our office. This required us to lay-off some staff while adjusting to the remaining staff working from their homes.
The governments relief effort is helping the staff that had to be laid off and they have indicated that the CERB money was processed quickly. The wage subsidy was a bit problematic for consulting businesses such as architecture, we don't work on monthly revenue "targets" and monthly earnings change each month and every year those same months can be drastically different. This made it challenging to demonstrate a 30% revenue loss but the fact of the matter was, we had to lay three people off. We were able to collect the wage subsidy for the second month and it did allow us to bring one employee back off lay-off. We have been holding all meeting virtually. For those construction projects of ours that were deemed essential, and continued under construction, I, myself, handled any necessary site visits and the job sites were practicing safe distancing and other measures mandated by the Ministry of Labor and Ontario General Contractors Association. No on-site meetings are being held, even now with the return of all construction. Our office will re-open once the government deem it safe, but it will be for staff only and will remain closed to the public other than for drop offs at the front desk. This will be the case for the foreseeable future."
We, as a community, take notice and give thanks to all who follow our governments direction for safety in our health concerns. We also take notice of the expedience in which everyone has jumped on board, implementing the safe guards against the spread of the virus. We also can show our appreciation for the immediate actions on the part of our governing bodies and leaders, to bring financial relief through various programs, involving receipt of funds and extended payment forgiveness.

On a community level, here is something you and your family can take part in and maybe even with some extra money! Who doesn't love that?!
On MAY 25, 2020 – the Thunder Bay Chamber of Commerce and the Thunder Bay Community Economic Development Commission, with the support of Impala Canada, launched the #ReImagineTBay promotional campaign. The campaign invites the public to SHOP LOCAL and to post #reimaginetbay images to Facebook or Instagram, at any time, for the next four weeks with the hashtag #reimaginetbay, highlighting the many ways that Thunder Bay businesses are reimagining themselves to keep staff and patrons safe during COVID-19. Each day, Monday through Friday, a random winner will be chosen from among qualifying posts and the winner will be awarded a $100 gift certificate to a Thunder Bay business. The contest opened on the day of launch, May 25, 2020.
And just as a reminder in our collective efforts to recover in health and in health finances, Please SHOP LOCAL! Our local vendors have been there to provide for us all these years so, let's show our gratitude and spend our money locally! After all, as the old saying goes, 'CHARITY BEGINS AT HOME!'
I'll be in the line-up at Maltese's on Pearl Street with my face mask and some disposable gloves on! See you there and remember, smiles and a nod are always welcomed! Stay safe! Stay Healthy and extend smiles where ever you can because others need a little uplifting too!