Strong 2019 Shipping Season Wraps Up
in the Port of Thunder Bay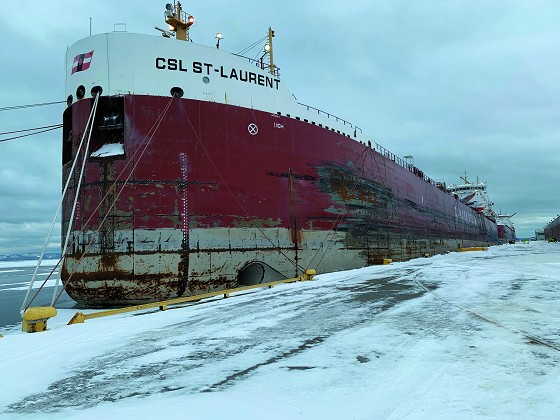 The 2019 shipping season has wrapped up at the Port of Thunder Bay with the departure of the final cargo-laden vessel on Sunday, January 12. The season featured notably higher cargo shipments than the past several years.

Strong shipments of prairie-grown grain and other dry bulk commodities from Western Canada buoyed the port's cargo tonnage to 9.3 million metric tonnes (MMT), the highest since 2014.

Grain volumes increased by 500,000 MT this year as Thunder Bay elevators funneled larger quantities of canola to markets in Europe and South America. Coal tonnage hit a seven-year high, while potash shipments remained above average for a third-straight year.

Both the foreign and domestic vessel fleets contributed to the strong season in Thunder Bay; vessel calls and cargo tonnage for both fleets were up compared to the prior year. Three domestic vessels will winter at Keefer Terminal for seasonal refurbishment.

The Port of Thunder Bay is projecting another strong season in 2020. Thunder Bay grain terminals continue to set the bar for efficiency, producing the fastest railcar and vessel turnaround times of all Western Canadian grain ports. A highlight for the 2020 season will be increased shipments of wind turbine cargoes for Western Canadian wind farm developments.
I sat down and asked Tim Heney,CEO Thunder Bay Port some questions recently.

How was this shipping season?
" 2019 was an exceptional year for the Thunder Bay Port in terms of tonnage. We are up to 9.3 million tons which is the best year since 2014.The biggest contributor to that was grain up 400,000 tons mostly canola as the Chinese cut off the exports out of Vancouver so it went to Europe through Thunder Bay."
"A new great lakes ship carries 30,000 tons but the grain mostly went on ocean ships which carry about 22,000 tons.Thunder Bay will have about 420 ships this year."

The Port is undergoing some capital work at the moment?
" The new 50,000 square foot heated storage building at the port is almost finished, about 65%, and will be operational by May. We also built some new rail and a new laydown area."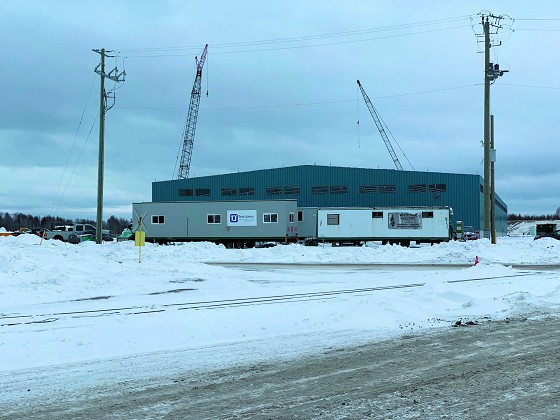 How do you feel the 2020 season will be?
"It will be a big year in 2020 for wind turbine shipments that will go this year with something like 20 ships coming through. Renewable energy is important in the world and Alberta and Saskatchewan have consistent
winds. It could be a reliable source of power."
"The crops can vary each season but what is positive is Thunder Bay still has the capacity, is competitive and still strategic. In 2019 a majority of our grain came from Manitoba, usually it was Saskatchewan.Thunder Bay offers good value if the market is Europe, Middle East, Latin America, North Africa."

The Port has a big impact on our local economy.
"The Port is a bright spot in the Thunder Bay economy. It is the biggest industrial tax base and supports 900 jobs working directly in
the port, the largest industrial employer."
"The local elevators did well this year. It is important that each one gets a viable share of the business. Our local economy is more reliant on the western economy as we are the Western Canada entry point to the seaway. We can contribute to the local economy with our jobs. There are 7 elevators in Thunder Bay owned by 5 companies."
"We view leveraging our assets to bring cargo here to bring economic activity to the local economy. Our infastruture is pretty old so we are renewing and modernizing to attract more activity like the wind turbines."