SPECTACULAR CUSCOWILLA ON LAKE OCONEE
by Scott A. Sumner
Just a short 1 1/2 drive from the Atlanta airport is the fifth best golf resort in the US you can play, Cuscowilla On Lake Oconee. This would be my destination to play some golf just before attending the Travel South Showcase which was held this year in Atlanta.
Cuscowilla was started in 1997 by local business people. It features a Crenshaw Core designed championship golf course as well as an extensive residential development. There are lake villas, lodge villas and golf cottages. Some members of the course live in Atlanta,
some are local and others live all over the world including Canada.
My place to stay during this trip would be a 2 bedroom cottage which can be rented for $400 per night weekdays and $450 weekends. Cuscowilla is located 1 hour from Augusta National, home of the Masters. During the Masters week, a 2 bedroom cottage is $700 to $1050
per night.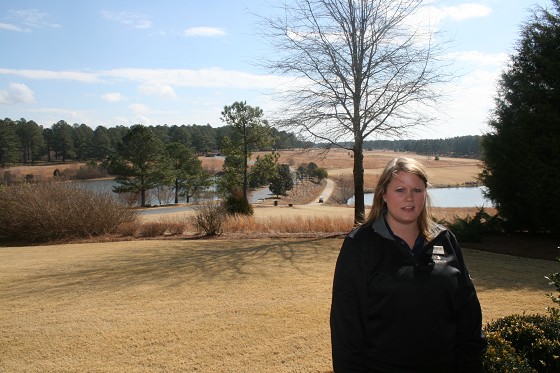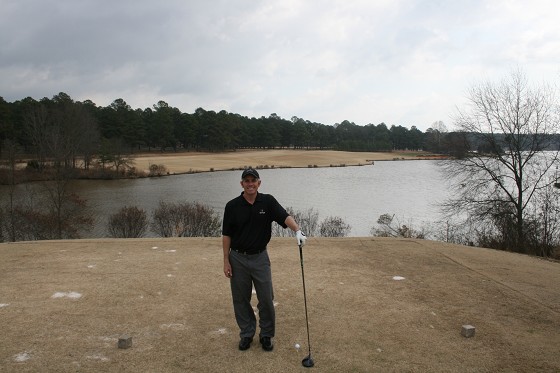 The whole development is situated on Lake Oconee. It is a very relaxing country setting and people from places like Atlanta love it there I am told. My first day Cuscowilla in mid February
featured teperatures in the mid 70's F. In the summer people use water jet skis, pontoons and bicycles. Summer temperatures are 90 F plus and in the winter it can be in the 50's F.
It was fun to play Cuscowilla with Jarrod Clark, Director of Golf Operations who is originally from Toledo Ohio and has been at this course for 10 years. The Cuscowilla course has been named by Golf Digest as the 19th best course you can play in the US, the number 1 course you can play in Georgia and the 5th ranked golf resort you can play in America.
" It is Core Crenshaw design course and they are great at creating golf courses where you can use all the clubs in you bag. We have driveable par 4's, long holes, short par 3's and long par 3's. You play some holes in Georgia pines, then you are out in the meadows which
feel linksy and finally we have some lake holes," said Jarrod Clark. " We have over 330 golf members and 250 roof tops on site. There are 170 non local members. We are open to the public Tuesday, Wednesday and Thursdays. Our resort green fee rate is $120 plus caddie tip on the weekend. During the week it is $89. Master's week we are at $199. Any group without a member is required to take a caddie. You can ride in a cart and use a fore caddie or have a caddie per bag or two."
The grasses at Cuscowilla are Bermuda except for the greens which are bent grass. " The Masters week is a special week and we can sell out at the course. Some people stay here and commute to Augusta. This is a high level course with some houses up to $ 3 million. A membership is $40,000 resident and $15,000 to $25,000 non residents." said Clark.
Andrew Ward is the CEO of Cuscowilla and was excited to tell about the private residence program at Cuscowilla called the CAC. Using this program a guest can come down and stay up to 3 weeks per year in a 3 bedroom lake villa and while staying all your guests can play golf.
You pay about $3000 a year in dues and your golf is unlimited. You also can come down when space is available and it is unlimited so you can come down as much as you want.
"You need to play the course two or three times to appreciate it. Also you can play 6 or 7 other courses in the area like the Reynolds Plantation. The Masters week is our peak week and is the launch of our season," said Andrew Ward. " A flight is 1 1/2 hours from Toronto and it is a 1 and 1/2 hour drive from Atlanta. We can come and pick you up at the airport and then you use golf carts on the property if you like."
It was fun to experience first hand Cuscowilla. This is definitely one of my favourite golf places to have have stayed!
www.cuscowilla.com