Some Events Still Happening in Thunder Bay!
by Scott A. Sumner
There are some annual events in Thunder Bay that I always enjoy attending. In 2020 with COVID 19 two of these events still happened
albeit in different manners.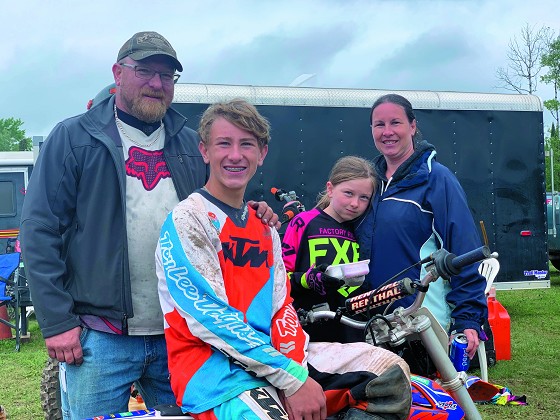 The KBMX Dirt Riders were able to combine two earlier scheduled races to one with a limit of 100 spectators each day. This year had a definite family feel to the event with the primary participants being younger riders with their family as team members. The enthusiasm wasdefinitely there! I saw one family work so hard to get their small moto bike going again so their 10 year old daughter could do her race class.There could be some budding motocross superstars on the horizon in Thunder Bay.
The Thunder Bay District Amateur Golf championship is the predominant golf event in the city and region and this year attracted a higher number of entrants with 59. The three day event started at Chapples,then to the Strathcona and Whitewater courses. Three different courses is a pretty good test of golf.
This years winner was Brett Shewchuk who sank a long eagle putt on the 18th hole to win.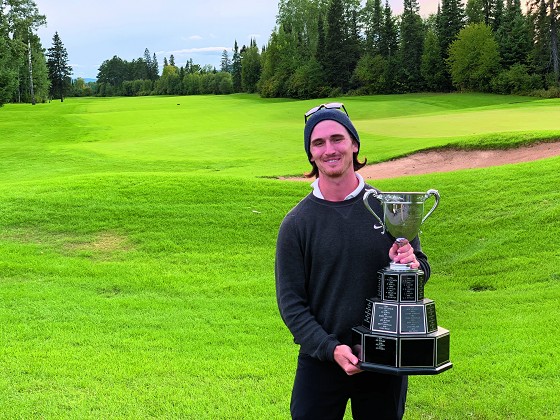 " It was great battle out there and felt close all day. I was just grinding in the wind out there. Hats off to them playing well,"said Brett Shewchuk. "When I came in to the last day with a large lead it kind of made me more nervous. You think about everything more, about each shot, and where you should avoid going to make a big number."
" I was nervous at the start of today and over some shots. I snap >hooked my first tee shot in the woods to start the day. To save double on No 1 was great because I was three off the tee, then hit it over the green and managed to get up and down from there which was great. Then I almost drove the green on 2 and made birdie." said Brett. " The greens were very fast and I ran a lot of putts past the hole. This is my third time winning this event and I haven't won anything for a few years so it was good.
Brett gets out golfing most nights after his work day at TBT Engineering to play at least nine holes.
Scores 70 - 67 - 74
Inaugural Kam Cup Promotes Local Golf

2020 is the year of the Pandemic and has limited many activities for people. Golf being an outside activity with social distancing already >in place, has been seeing a resurgence with greater number of players at courses locally. You just need to drive by and see the full parking lots most days.
A new event was created this year by Robbie Unitinen and Rob Campbell.The Kam Cup, a Ryder Cup inspired tournament, featured 10 top players from the Whitewater Golf Club and Fort William Country Club over two days of matches. The end result was a 9.5 to 5.5 point win for Whitewater after 10 singles matches on a beautiful Sunday September 27th.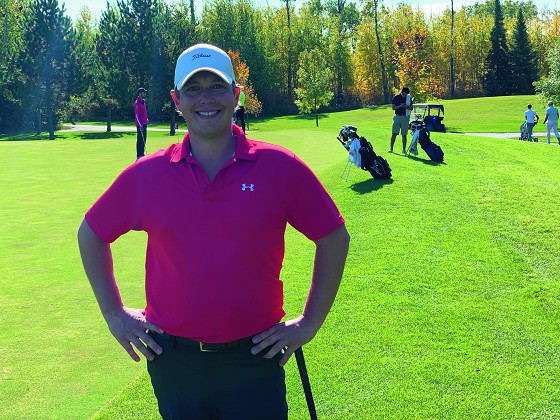 "We were thinking of starting at league at Fort William and this tournament got brought to our attention.We reached out to Whitewater and it's been going well ever since. Both sides are getting it going.We tied the first day 2.5 to 2.5 points and everyone seems to be >excited about today's matches." said Robbie Unitinen. "We have been super fortunate with the weather this time but are talking about moving it up next year.Robbie was a professional golfer but moved back to Thunder Bay, is engaged now and has a commercial cleaning company. He played three Staal Opens andmany other professionalgolf events which were great learning experiences for Robbie.