Safeway Arthur Street Completes Renovations!
The Safeway Arthur Street has undergone intensive renovations. I asked
store manager, Gord Hampton, some questions about the project.
1.The store has always been very successful at the current location?
"The Thunder Bay community has always been very supportive of our store, and we're glad to have been able to be part of the community, not just as a grocery store but also to provide good jobs to the community and support people's families that way."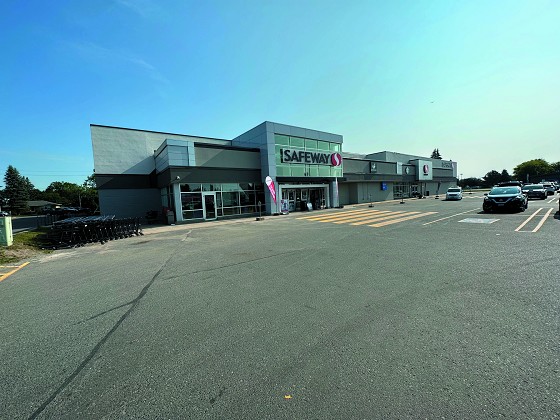 2. You have had a long history at the store yourself. Can you give us some of your background?
"I have worked for Safeway for 37 years, and it's been an incredibly rewarding place to build a career. I moved to Thunder Bay in 2002, and it's been a wonderful community to raise my family."

3. The store has undergone a complete renovation where everything was touched. What was involved in this renovation including the time frame involved and contractor and sub trades and their work?
"Empire Company Limited has made significant investments in store infrastructure and elevating the store and customer experience. We're delighted our Thunder Bay customers will experience this elevated shopping experience.
The construction began November 2022 and we welcomed customers back for our grand opening July 14th 2023."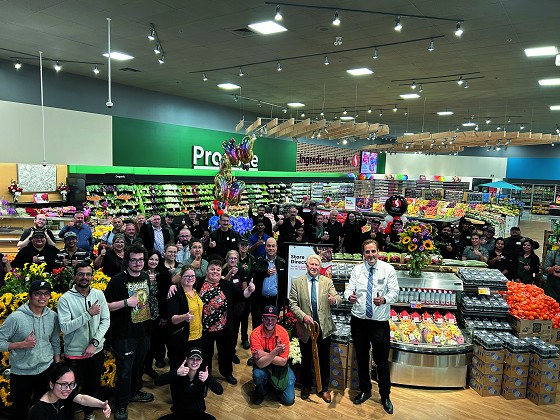 4. The store remained open during the renovations. Tell me how your staff dealt with such major renovations and normal operations at the same time?
"As an essential service, we wanted to ensure we could remain available to the community for the duration of the renovation. We thank all our customers for their patience and hope they will enjoy the new shopping experience."

5. The new renovated store is beautiful! How has it changed from the previous layout? What are some of the unique changes that have been made?
"Yes, there have been several more noticeable layout changes. For example, the meat department location has moved, enabling us to expand offerings in the seafood department with a new lobster tank and fresh seafood. The deli department also has an expanded selection of deli meats, cheeses, and new hot meals for our customers to enjoy. The pharmacy also expanded and now provides a patient consultation room making it easier to offer expanded services, such as offering on sight prescriptions for minor ailments ".

6. This store is very modern and stylish. How does it compare to other Safeway stores in Canada?
"We are definitely refreshed to impress! With these changes, and the new offerings, we're looking forward to offering customers an elevated shopping experience."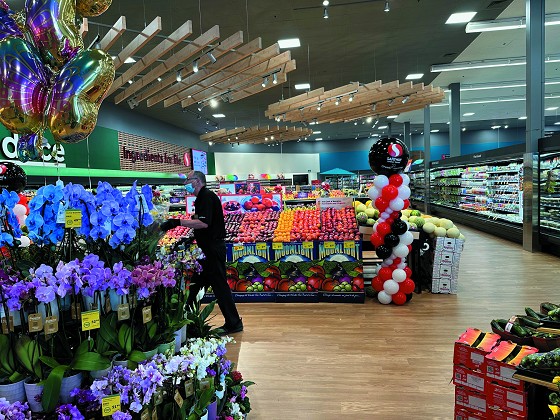 7. You had many local food suppliers on site during the opening day. Does the store have local vendors supplying their products?
"Our company was founded in a small town. Local is in our DNA and so we pride ourselves on our direct community connections and doing business with local vendors. We really value those relationships in all the regions where we operate right across the country. It's important to our customers and so it's a win-win-win for all. I should make a quick plug for Heart Beat Hot sauce who is now sold across Canada and even internationally. It's a great local success story!"

8. Overall how was the renovation process?
"This is the first big store renovation I've ever been through, and it was really a thrill to be a part of and see how it was all going to come together – new fixtures, new equipment – it's all part of a refreshed experience for our customers."

9. Are there any future plans on the horizon for the store?
"We're just excited to welcome the Thunder Bay community in to see the refreshed space."

10. Is there anything else you would like to add?
"We're so glad you took an interest in the new store. We love opportunities to offer our customers new and innovative products. We're going to continue to work hard to offer the best service in Thunder Bay, while supporting the community through community investment and through local service organizations."