People Like Their Vehicles!
by Scott A. Sumner
The Thunder City Rumble Auto and Sled Show was held August 13th at the Thunder City Speedway. I didn't know really what to expect here but as soon as you parked you could see the level of enthusiasm from people about their special vehicles.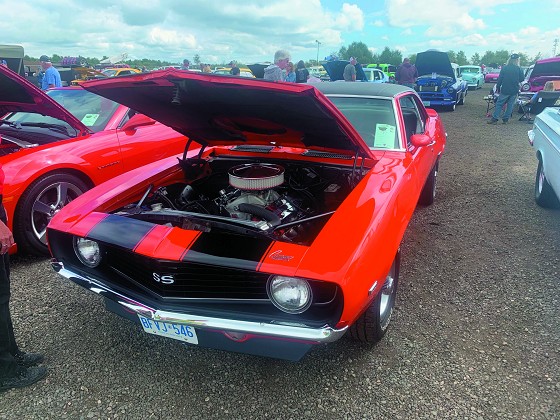 Most of the cars were vintage being up to 70 years old. They were driven to the site so are still street legal. That must require quite a bit of mechanical work which I think is part of the attraction to the activity.
Not all cars were old as I talked to man who had his 2022 Camaro with 445HP on display. He wanted to buy it locally but in this environment we are in of chip shortages and limited inventory had to get it out of town. If you want a vehicle today you have to jump on it or wait for months or longer it seems.
The Thunder City Speedway owners were happy to have a different event at their facility. They have brought back weekly dirt track racing to Thunder Bay with races every Wednesday that are attended by around 3000 fans.
People are definitely enthusiastic about their cars and trucks and it was evident at this event!