New 850 Engine From Polaris!
by Scott A. Sumner
Exciting news for snowmobilers this season is the new 850 Patriot engine from Polaris. This engine has been in development for the past 4 years and will be placed in many of their models including the Indy
name which will now have the well regarded Axys chassis as well as a new rear suspension.
Joseph Moore of J and J Sports, is a Licensed Motorcycle, RZR, ATV and snowmobile technician with 25 years experience with snowmobiles, watercraft, motorcycle and all kinds of small engines. He is certified
with Honda,Polaris and other brands.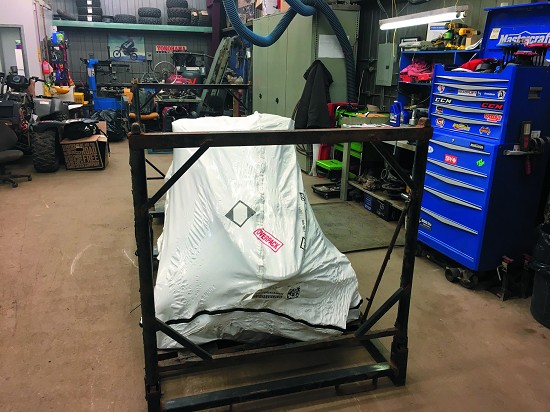 We are changing things here in the shop at J and J Sports in terms of our engine building experience and tooling- we are ramping that up. This summer we had 12 to 15 engines built here locally and out running
and working well. It is projected by spring we will be breaking ground at the rear of the building to expand the structure including more shop room.
It was fun watching a new snowmobile be unwrapped and get put together for the season.
We started right from scratch and uncrated the 2019 Indy XC 850 129. This is a very unique model and by revealing it we took the cover off, uncrated it and starting the PDI process. The pre delivery inspection
is key. We put the skis on, set the handlebars, all the controls, installed the back bumper, checked fluids, check belt, installed the battery for the starter, put the snow flap on and did an overall inspection for any loose conditions. We took it outside, gave it the first initial start, let it idle up and get some temperature, spun the track, adjusted the track to the factory specification for initial break in and at that point we were pretty much complete.said Joseph Moore.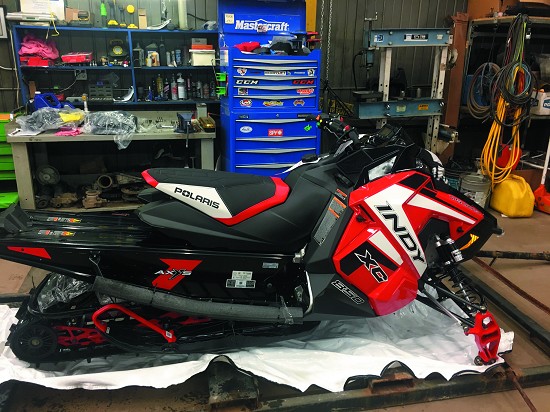 The engine started immediately, there wasnt a roll over at all it just fired right up almost like it was pre primed. Polaris have probably run them briefly at the factory just off the line.
This engine is pre adjusted to break in period. The ECU takes over during the break in period and will identify in terms of how long the engine has been running. The oil is made richer to accommadate the
break in period and gradually backs it off after that. It helps eliminates anyone having any issues. It is a nice feature Polaris has done to limit initial engine break in problems.
This engine will get stronger and stronger as time goes on to maximize performance. ECUs generally adapt to your riding style now a days say wide open throttle a lot or if you are slower so it kinda adapts to the rider. You should always warm up the engine well first and you can see that with the smart dash on the sled.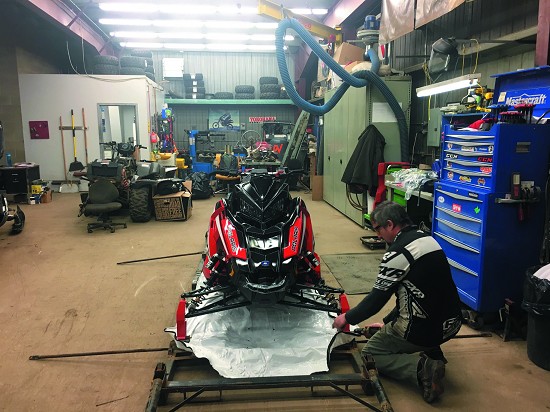 This 2019 Indy XC 850 129 sled has a 4 year engine warranty which is amazing and says a lot about Polaris having no problem honouring it for 4 years due to the overwhelming research and development they have done on the engine.
The new 850 is the highest Polaris horsepower engine with new electronics, fuel injection system, new oil injection system and the engine had been revised extensively. It is an exciting sled, light and fast.
Special thanks to Anne Marie, Joe and Dustin from J and J Sports Thunder Bay for providing me this opportunity!