Mining Industry in NW Ontario Doing Well!
by Scott A. Sumner
It was great spending quite a bit of time recently at the CEN CAN 2022 EXPO that took over most of the CLE grounds.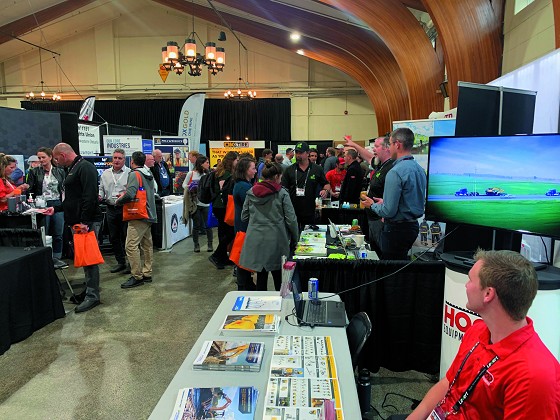 I grew up in small mining towns and experienced the lifestyle firsthand. My father was from Southern Ontario and after WW II leaving the air force, he asked about good career options. Mining was suggested and after mining school my dad began his career as a mining engineer starting in BC, then to Lynn Lake, Manitoba, Malartic, Quebec and after getting married, to Atikokan and then Manitouwadge.
I'll always remember growing up in the small mining towns where you knew everyone and life was quite simple.There were few shopping options unless you went to Thunder Bay or Sault Ste Marie. For example there wasn't a local dentist but you had almost all you needed. We had a nice new rec centre, golf course that my dad founded, curling rink, ski hill and the great outdoors at everyone's doorstep.
It was especially fun at CEN CAN to talk to the founder of Manroc Developments, Don Simoneau, whose company now employs over 250 and provides mining services on a wide geographic basis.They remain headquartered in Manitouwadge. Don showed his diamond drilling skills were still good at the age of 76 as you can see on our front cover!
CEN CAN had over 300 exhibitors from across Canada and basically covered the entire CLE property inside and out with their own buildings and several large tent structures including having events at the Cineplex theatre building. The mood was upbeat amoungst the people in attendance. The amount of jobs and economic activity represented by
mining and forestry is impressive and really a large part of our economy in NW Ontario. New projects are beginning or being studied so the future looks quite bright.
A common message I heard at the event was the need for more workers in the growing field.The pay is excellent and you can create a good life style for yourself and family. I know I enjoyed being part of a mining community, so checkout this option.