Happy Time Real Estate Holdings Complete New Building!
by Scott A. Sumner
Happy Time Real Estate Holdings has recently completed construction of a beautiful new, large building on Beaverhall Place to house their 100 % Indigenous owned businesses, Happy Time Tours and Travel and Carrick Express. They also have provided some rental office space for tenants.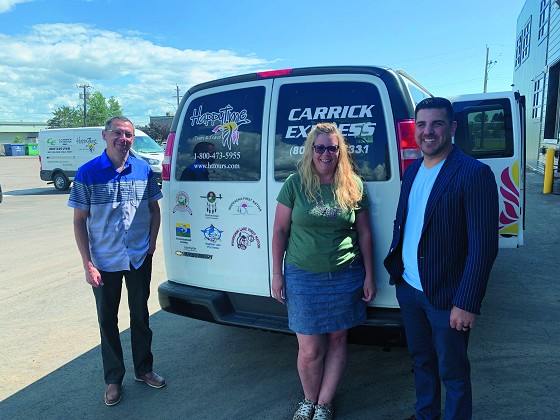 "We became aware the companies HT Leasing and Happy Time Tours were available from the Friesen Group back in 2011. The purchase process got started in 2012 and on November 21st 2013 became 100 % First Nation owned." said Luke Reynolds, Director of Companies and shareholder with Kingfisher First Nation.The companies have had some struggles in the past but new CEO James Ward has been important to their turnaround.
"In 2017 I knew James Ward who would come up to the communities when he worked for Wasaya. He had great relationships with the communities and excellent skill levels so we created the CEO position to have James run the companies. He had done a huge turnaround in 1 to 2 years quadrupling the company revenues and expanded our staff. Then Covid hit and we were smart enough with our team here to keep the doors open," said Luke Reynolds. " Previously the company was focussed on travelling tourists and then James got us to act like a concierge service to our communities. We handle as many services for them as we can."

" I came on board in 2017. The companies were not in the greatest of shape, very close to closing the doors and I was a last ditch effort to turn things around. Luckily we were able to do that. The communities were never able to receive a dividend from day one but from our first year after turn around were able to give a dividend back," said James Ward, CEO." Initially the companies were a bus tour and leisure travel operation. We morphed into accommodating all the needs for our passengers in the north with conferences, hotel and rental car bookings, meals and lunches and providing goods and services. One of the challenges of living in the north is it is very hard to get a credit card and establish credit.We help bridge that gap for these people and organizations.We have kind of found a niche within our own ownership group that helped keep us alive during Covid. Anybody in the travel industry that survived Covid has to give themselves a pat on the back."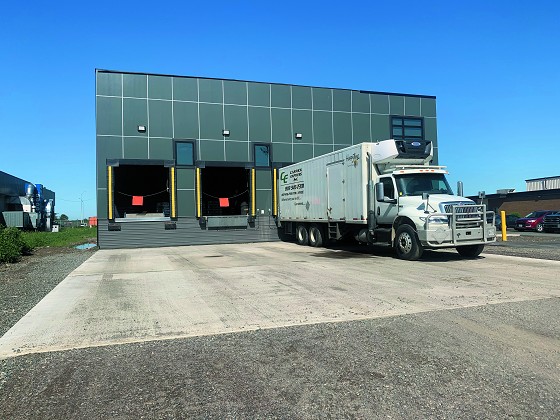 The company expanded again by purchasing long time local company Carrick Express." Carrick Express fit our goal of finding new opportunities within our group where we could funnel funds from the south, say Thunder Bay, to the north. There are millions of dollars that flow south but very little money flows north.We are trying to divert some funds back to the north. Shipping and hotel accommodations are important so we started looking at businesses that compliment what we do" said James.
" We had bought a freight truck and were going to start doing runs from Thunder Bay to Pickle Lake but heard that Carrick Express was for sale from the founders who built it from the ground up. It was emotional for them to sell it to us but they were happy having it go to our hands."
On December 15th, 2019 Carrick Express became officially First Nation owned.
Carrick Express was previously operating out of a trailer at the Manitoulin building but now have space in the new facility with 4 docks and have doubled their business in 2 years.
"With our astronomical growth at Happy Time Tours that's why we brought in BMO Bank of Montreal with their Indigenous services lead by Matthew Neveu and his team.We felt with the banking and their solutions it would help with our growth." said Luke Reynolds.
" We were previously renting a building which became for sale.We made an offer on it but were unsuccessful which was pretty typical these days. The new owners had higher rental rates. The silver lining for us was the numbers proved we could build our own building based on our new higher rent payments on the previous location. Moving Carrick over and renting out office space here as well in our new building, has been a good move in a brand new facility. The size of our new building is
almost 11,000 square feet and with a cost of over $4 million invested into Thunder Bay from our communities. During Covid it was helping sub trades survive. We are trying to do our best to work together to lead and live a good live." said James Ward.
The building general contractor was BNL Contracting Ltd.
Today there are approximately 30 staff working at Happy Time Tours and Carrick Express.
The growth will continue for Happy Time Real Estate Holdings.
" We are building a motel after purchasing the Bob's Motel property on Arthur Street. We tore it down and have concrete piles in and will start construction the spring of 2023 with a 96 room Avid Holiday Inn. Covid has delayed the project from our original time line, " said James. " We will be able to accommodate our own communities at our own hotel first."
" We are proud and growing. It is enjoyable coming to work. Having a vision and dream and putting those goals down on paper is important. Time goes by fast so we try to value our time and make a difference.We want to show we are serious contenders and teach our ownership group and people up north. There is a lot to do yet that we have to accomplish, even through covid times. People want to get on with life. Recently it has been hard to find a rental room or rental car in Thunder Bay because of the current demand."said Luke Reynolds.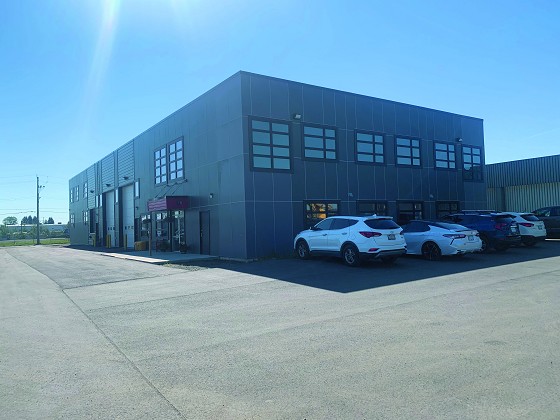 James Ward is also CEO of Wasaya Airlines and a proud member of the Fort William First Nation.
" I feel I am a lucky individual with a skill set in my mind. I attribute all my success to having friends and connections and overall being a good human being. I don't burn bridges, try to make a lasting >impression on people and make friends. Wasaya is doing well with new planes coming. It takes a team to make a change and win, everyone.Today there are 350 employees at Wasaya Airlines," said James." Everything is to be determined. We have established a good team with banking at BMO, legal at Ericksons and accounting at BDO. They have helped us every step of the way and we can trust them.We like to support local businesses."
Happy Time Tours & TravelOwnership Communities (6)

Kingfisher Lake FNWunnumin Lake FN Wapekeka FNNeskantaga FNNibinamik FN (Summer Beaver)Kitchenuhmaykoosib Inninuwug (KI)(Big Trout Lake)

Carrick Express IncOwnership Communities (3)
Kingfisher Lake FNWunnumin Lake FNKasabonika Lake FN

Hotel project/AVID Holiday InnOwnership Communities
Kingfisher Lake FNWunnumin Lake FNWapekeka FNKasabonika Lake FNNibinamik FN (Summer Beaver)Kitchenuhmaykoosib Inninuwug (KI)(Big Trout Lake)
I asked some questions about the BMO services to the companies to Dan Adams, Vice President, Indigenous Banking and Matt Neveu, Director, Corporate Finance.
1. BMO has been a very important part of the success of Happy Time Real Estate Holdings and Happy Time Tours & Travel and Carrick Express. Tell me about the services you provide to this Indigenous business?
" We are proud to provide a full banking relationship; including lending, deposits and cash management to assist with the success of the businesses today and moving forward."
2. The company is experiencing great growth and expansion with some large future projects on the horizon. Tell us about how BMO will help them accomplish this?
"In order to understand the needs of our Indigenous customers both businesses and communities we have to continue to listen and learn from our customers. Our increasing knowledge allows us to further develop our relationships by making progress on education, awareness and informed policies that will deliver better results and outcomes. Having a good business plan is always important however so is knowing our customer and how important economic development is to the First Nations and their members. BMO is working along side of Happy Time Tours and Carrick Express to grow their services for the purposes of benefiting all communities in NW Ontario and the City of Thunder Bay.
3. How have you personally enjoyed working with James Ward and his team?
"It's been a pleasure working with James, the board of directors and the entire management team. Their values align perfectly with ours working on the goal of an inclusive society with zero barriers – within Indigenous Communities and across Canada. James provides us an opportunity to move forward on our Reconciliation Journey, specifically TRC's Call to Action #92 which we take very seriously. When Happy Time Tours and Carrick Express are successful the business in return provides employment, economic and social empowerment."