BUILDING OUR FUTURE!
Thunder Bay and Region Construction Climate


By Sherry Hanes

Each year, the Thunder Bay Business Magazine presents a synopsis of what is in store for us in the construction industry and economic growth, in and around the City of Thunder Bay and northern region of Ontario.Since our region is so wide spread, encompassing, not only, Port Arthur, Fort William and beyond, it is difficult to know what will be the end result in economic development and job creation, through new and old builds and expansions, but we do know this…it can only enhance the current economy.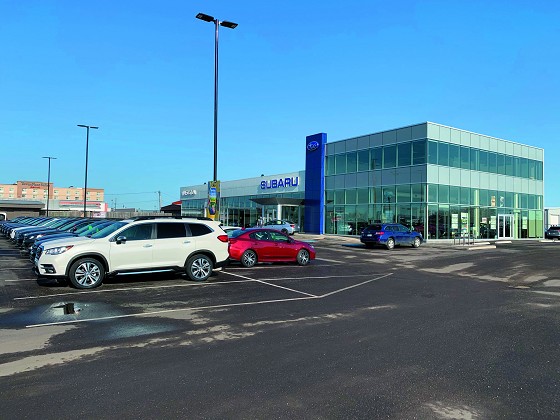 In an informative commentary with Des Stolz, Chief Building Official, Director Building Services, Building Services Division, Development and Emergency Services Dept., City of Thunder Bay, and that of Mr. Harold Lindstrom, P.Eng. Manager, and Director of Labour Relations, Construction Association of Thunder Bay, evealed some very interesting and encouraging information.
"So? Mr. Stolz, how many constructions projects are currently slated for 2019 and how does that differ from 2018?"
Stolz: "We issued 949 permits last year with a construction value of $84 million dollars. This included 76 single family dwellings. We expect the numbers this year to be similar. There are a number of major projects slated for this year: Lakehead University Fieldhouse addition, New Salvation Army on Cumberland St. and a New Elementary school on the Churchill site. We expect the Thunder Bay Country Club Condo to start up again and also the Conversion of the old Sears store to new retail. Other projects include, New Art Gallery on the Waterfront may get started, Keefer Terminal has plans for a new warehouse facility, Residential velopment will continue in Maplewood estates, Parkdale, Murphy Ave subdivision, Gemstone estates and Hutton Park Estates."
"What new business construction precisely is, or will be taking place in our city this year?"
Stolz: "We see new retail coming into the old Sears store - Marshalls. A new grow op on Montreal Street. The new Camelot Hotel and Delta Hotels on the waterfront will be opening. The new Newfie's pub will open on Simpson Street. New retail mall and Scotia Bank on West Arthur will open. Mall will contain Starbucks, Hair salon and clothing store. There is a new industrial mall on Premier Way in Innova Park. There is also rumors of a new hotel next to the Hampton on Arthur Street and further development in Innova Park."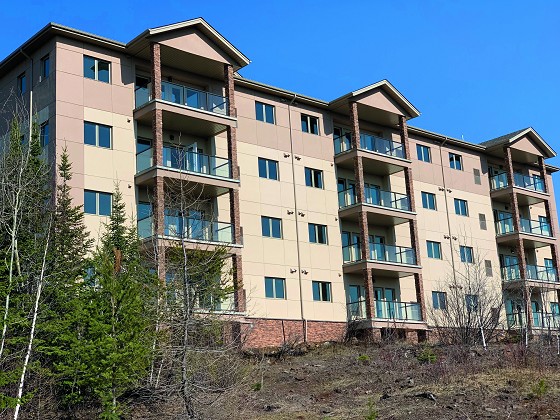 "How do you see 2019 shaping up for construction in Thunder Bay and region?"
Stolz: "We believe residential construction will remain steady with numbers similar to last year. Overall construction appears to be consistent with last year's activity but somewhat reduced compared to previous years. Fountain Hill Condos will open soon and Terra Vista condos will obtain occupancy approval this year. Hillcrest condos continues to expand and The Golf links condos project should start up again. There is an application in for a new 10-unit apartment building on South Archibald Street."

"Also, could you comment on whatever you feel is relative to construction and economic development?"

Stolz: "The City has adopted a new Official plan which will now lead into a new zoning bylaw being created and adopted by the City in the near future. The Planning Division is collaborating with the Chamber of Commerce and the business community in creating the new Zoning Bylaw and updating the regulations. The Development and Emergency Services Department is starting to work more closely with the CEDC and Chamber of Commerce to help coordinate and promote development in Thunder Bay. The City also has a new Strategic Plan that will be adopted soon by council."

Mr. Stolz has generously taken the time to share this with us and it is no surprise to many that, Thunder Bay is heading in the right direction for growth and job opportunity. Mr. Stolz has also mentioned during our conversation that, Thunder Bay AND region, covers a very large area, and even though we are interested in the statistical growth of our city, we should also be interested in the region as a whole.Mr. Lindstrom comments on the tenders: "We have had 100+ projects tendered that we track or were involved in, this is about par with previous years that is why we call the climate as "holding our own", it's not a boom nor a downfall and in general, is good for the industry. When we experience big fluctuations in construction, it is tough on the industry as we need to keep the labour force and
contractors going. If we get too much above normal then we are short workers and companies, and the industry is forced to bring in temporary workers and out of town companies. Overall, we are expecting some steady growth, couple of percent for 2019 which gives confidence and is good for our industry.

"As far as new business construction goes, what is your comment on that?"

Lindstrom: We have had steady business construction renovations from car dealerships, small business, and the like, continue to take place. We are not expecting new box stores, or the like this year, however the conversion of the old sears store to retail is happening.

"From your list of projects, what are some of the largest projects on the construction agenda?"

Lindstrom: "Within the city the construction of the replacement for Churchill High school is one of the larger projects, the construction of a power line from thunder Bay to Wawa is significant work for the region, what we term as civil and heavy construction work in the northwest region will probably experience the most growth, mining, road and bridges. We will probable experience an approximate 2% job growth however replacement of retiring workers will cause a growth in pportunities, the number of positions will not increase but
opportunities for work will."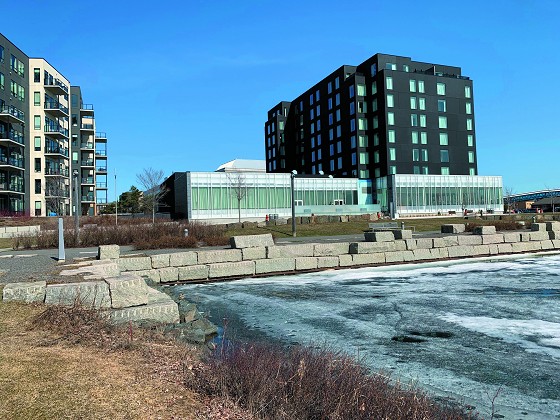 "What about apartment buildings and or 'pocket houses', hotels, condos?"

Lindstrom: We have a couple of Condominium building hoping to come on stream this year, and housing may have a slight decline. Not aware of any pocket houses. Some talk about another hotel but nothing definite, we are all looking forward to our Delta hotel opening after many years, and the new boutique hotel in the old courthouse, I don't know the name or if it's been decided.

"Also, please comment on whatever you feel is relative to construction and economic development."

Lindstrom: "Work in the Northwest will be steady, problems supplying people to fill the positions of retiring workers and the 2 % growth will be a big industry concern, our upcoming generation of workers don't seem to see construction and Trades as a job they would like to be in, they know very little about the jobs and that it is a good living. The total aggregate of all the small construction projects in the Northern region, employees more people and companies than any one large project. I know people like to talk about large projects but they don't make or break the industry. It's the steady work growth that improves the industry. A one-time project only has short employment spurts for a select few companies. We post projects out for tender and run between 1.5 to 2 new projects per working day verage throughout the year."

Thunder Bay Business Magazine would like to thank Mr. Des Stolz and Mr. Harold Lindstrom for their generosity of time for this article and also for the information that they shared with us for our readers.

In conclusion, it would only be fitting to say that, construction of any kind, cannot take place without the skilled professionals that we have at the helm of our fine city. And that everyone involved, deserves great respect and applause for making all these magnificent structures come together. We thank the investors and the private business people who see Thunder Bay and region as a place that is worth the investment of their hard-earned dollars as well. Also, it would be remiss on my part, not to mention that Mr. Lindstrom has a very good point about positions that are coming available in the industry, due to retiring personnel, that will be difficult to fill. So! You out there, ...wanting a better job that can provide a lasting income and benefits… Get on board and be part of the great changes in the construction climate, here, in our country, our region, our city … A great future is waiting for you in the construction 'climate'! Have something to share with your grandchildren.

Together, WE can build the future we want!