Women Will Play A Large Role In Mining in Northern Ontario
by Scott A. Sumner
The very successful and unique Paro Centre for Women's Enterprise in Thunder Bay has started taking on a new role in the very dynamic mining industry in Northern Ontario.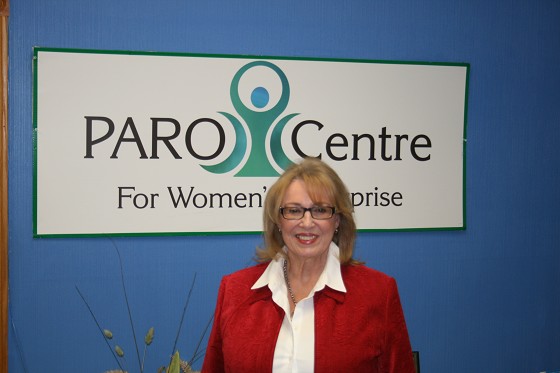 " Right now we are hiring someone to talk to women already involved with mining, companies that are involved with mining and people who would like to be involved in mining. Our goal is to help women become better suppliers to the mining industry," said Rosalind Lockyer Executive Director Paro Centre for Women's Enterprise. " It is one thing to get the contract and another to fulfill it so we are also doing a parallel project called Women in Business where we are helping women acquire the skills and bring their businesses to a certain level to have the skills and products built in a way to deliver on a larger contract. There is certain knowledge you need and it takes time to refine your business to be prepared."
One way according to Lockyer is to educate, build skills and be more productive. The other is to connect women to the right people so they can get the contract.
" Some people think your company will work directly with the mining company but there are may be a large business that is partnered with several smaller businesses to fulfill the contract to the mining company. One business will be the lead and they need a lot of help with partnered companies. It could be tiered and there are lots of opportunities."
PARO is interested in the entire mining industry in Northern Ontario.
" We talk about Northern Ontario in total as there are many mining projects underway even beside the Ring of Fire. We want businesses to get on the bid list, find out what mining companies need and get them known. For example Red Lake is booming and they can have trouble getting the types of services they need. All mining companies will need HR services and I know some companies don't want to hire staff but a business to provide the service instead of in house. Another area is health and safety work that needs to be done to keep the polices and procedures in pace. Health care is needed such as nurses, massage therapy or reflexology. These services can be contracted out. Clerical support workers may not be in house. They could be virtual. It could be cleaning and catering. The large mining company may prefer to contract that out. It is an advantage to contracting out as a big staff can create challenges and issues. It may be easiest to work with another business." said Lockyer.
Another important issue today in large business especially is to encourage supplier diversity to be socially responsible. PARO is working and partnered with We Connect Canada so women can be accessed and certified so they can be part of this supplier diversity. Companies want to be socially responsible and hire women or First Nations businesses. It has been proven more cost effective to have diversity so there is both a social and economic issue. The companies want to show themselves as socially responsible.
" We want to build capacity in companies so they can grow, hire people and partner with other businesses. We are gong to work with Women in Mining organization, the Thunder Bay CEDC and chambers to help women wherever they live in Northern Ontario to take advantage of the opportunities mining can provide." said Lockyer
PARO was started in January 1995 so are almost at their 20 year mark in history. They were unique when started and are still unique as there are no other PARO's in Canada. PARO is a Northern Ontario hybrid organization founded by women in Thunder Bay with Rosalind Lockyer the founding Executive Director. It was built with just a few women getting together who stated " We want to start our businesses and this is what we need."