New Employment Opportunities For Internationally Trained Professionals
by Scott A. Sumner
Professions North/ Nord known as PNN, is a not for profit organization that is funded at the provincial level by Citizenship and Immigration Ontario. Their mandate is to link internationally trained professionals with employers in the North. PNN operates from offices in five partner cities including Thunder Bay, North Bay, Sault St Marie, Sudbury and Timmins. In Thunder Bay their office is located in the Thunder Bay Multicultural Association building on Court Street.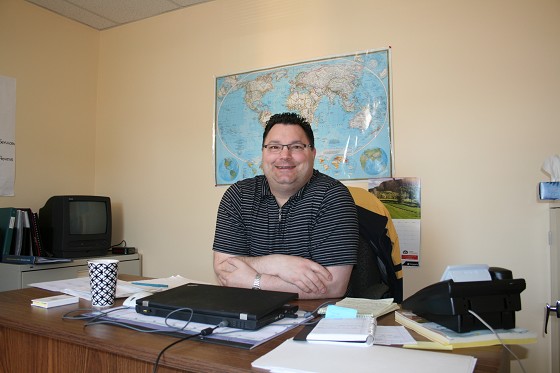 " There are three main categories of professionals we work with - engineers of various stripes, IT people and people from the financial industry such as bankers or other financial professionals. We select our candidates from the GTA area of Southern Ontario and Ottawa," said Sandy Taddeo, Employment Outreach Officer with Professions North in Thunder Bay. Taddeo was born and raised in Thunder Bay and recently moved back here from Edmonton. " These people have immigrated to Canada and have their Canadian citizenship or permanent residency status. Typically they are under employed in an entry-level job such as retail, driving cabs or things like this. To be eligible they have to be schooled with a degree outside of Canada and have had two years of experience in their field outside of Canada."
There are companies in Thunder Bay that are looking for engineers for example with very specific criteria requirements. These companies have found the work PNN does to be very beneficial to their staffing requirements.
" Part of my job is to contact the employer, say at the Chamber of Commerce After Business events or with cold calls as well as using the Thunder Bay Multicultural Association contacts. The potential employees are in touch with an organization in the GTA like the Thunder Bay Multicultural Association we have here. We are also partners with a group called Skills International that is a database for employers to find professionals. It is like a reverse job board where employers can register, go on the site, select the criteria for their job and they are provided resumes that match their needs.," said Taddeo
Sandy Taddeo has been on the job with PNN for 2 months and since then the response has been good. " Face to face meeting have helped and companies are looking for efficient ways to recruit staff. Last month we had a speed marketing event in Ottawa and a larger company from Thunder Bay had a representative there. They were able to interview 16 pre-selected people and called 7 back for second interviews and I think they are offers of employment to some of them. We have another event larger than this coming up in Toronto and will have more Thunder Bay companies attending. I don't see a downside to what we are doing, it is totally positive." noted Taddeo.