Ministry of Health and Long-Term Care Improving Access to Health Services in Thunder Bay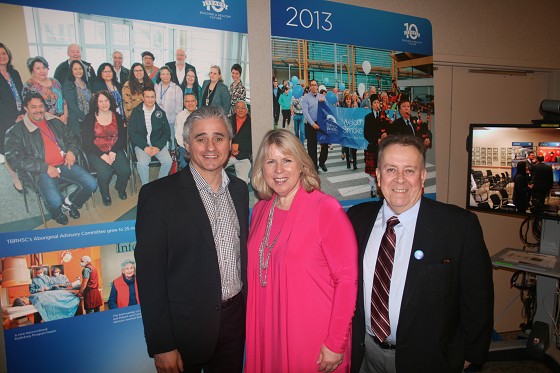 Ontario is improving access to local doctors, nurses and other health care providers to help patients in Thunder Bay get the care they need, when and where they need it.
The province is investing almost $14 million to improve access to emergency care and enhance community health care services. This additional funding will support Thunder Bay's three largest health care providers: Thunder Bay Regional Health Sciences Centre, St. Joseph's Care Group and the North West Community Care Access Centre.
New initiatives to enhance care in the community include: - Helping to recruit up to 10 full-time and 14 temporary emergency room doctors to improve access to urgent care.
- Staffing 10 acute care hospital beds to treat up to 600 more patients every year.
- Expanding a nurse outreach program to provide up to 500 more seniors and people with complex care needs with home care. - Creating 26 new hospital beds to help more people with long-term illnesses or disabilities receive specialized care.
- Funding up to 17 more spaces in supportive housing to help seniors and people in need of care remain independent. Improving access to emergency and community-based health care is part of Ontario's Action Plan for Health Care that is providing the right care, at the right time, in the right place. It is also part of the government's economic plan that is creating jobs for today and tomorrow by focusing on Ontario's greatest strengths — its people and strategic partnerships.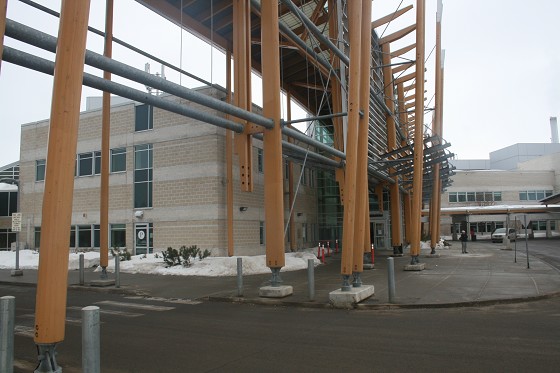 QUOTES "Our government is committed to making sure patients get access to the health services they need, when they need them. This much-needed funding will help relieve pressers at Thunder Bay Regional Health Sciences Centre, make sure patients have care when and where they need it, and ensure more people in Thunder Bay and northwestern Ontario have access to home, community and specialized care." — Deb Matthews, Minister of Health and Long-Term Care
"This is very important news for families in Thunder Bay and across northwestern Ontario. More beds, more home and community care hours, and more supportive housing units mean patients will have more timely access to the most appropriate care, and ultimately, better health outcomes. Increased capacity will also address pressures at Thunder Bay Regional Health Sciences and I am tremendously pleased our government has taken clear action that focuses on the needs of Thunder Bay and northwestern Ontario." — Michael Gravelle, MPP for Thunder-Bay—Superior North
"This investment is very important for the people of Thunder Bay. It will provide more access for more patients, seniors and those with complex care needs, and will help to alleviate the pressure on our acute care beds and Thunder Bay Regional Health Sciences Centre. I want to personally thank Minister Matthews for listening and acting on behalf of the residents of northwestern Ontario." — Bill Mauro, MPP, Thunder Bay-Atikokan
"Reducing pressures in Thunder Bay's hospitals means that our dedicated doctors, nurses and other health professionals can better deliver the highest quality of care to residents. This investment is an important step in addressing the unique demands of delivering health services in northern Ontario." —,Andrée Robichaud, President and CEO, Thunder Bay Regional Health Sciences Centre
"Today's announcement is the culmination of months of planning with our health partners in the North West LHIN, Working together with Thunder Bay Regional Health Sciences Centre, St. Joseph's Care Group, the North West CCAC, the City of Thunder Bay and other service providers we have developed an exciting plan to ensure residents from all over northwestern Ontario have better access to the health care they need and deserve." — Joy Warkentin, Chair, Board of Directors, North West Local Health Integration Network
Deb Matthews, Minister of Health and Long Term Care " All the health leaders in this area came together with a plan to address the problems here and today we are implementing this plan. This is the beginning, a short term plan. There is more that will need to be done. This will significantly reduce pressures on the hospital here. The $14 million will flow immediately." " We are learning more that people can be cared for at home and it is where people want to be for as long as they can, so we need to be able to provide the services they need to stay at home with home care." " This is a complex solution to a complex problem. If it was as simple as opening more beds it could have been faster but it isn't that simple. This will go a long way to the number of beds needed in the community and to address the ongoing ALC challenge here." " We want people to access the care they need in the most appropriate place. Some people need care but not in the hospital. They may need care that allows them to stay home. Our announcement does meet the needs of Thunder Bay."
Dr Stuart Kennedy of TBRHSC " Right now we have our ALC problems here with patients that don't have to be here. We can now shift out 26 to 35 patients and put people in those beds who really need high level care. We have been working on this with our partners for over a year and it is moving forward so this is great news for the community." " In health care budgets are always a challenge but once we deliver all the components of the programs the Ministry is quite good in working with us to accomplish them. The new funds announced today will go a long way to eliminate grid lock, but in health care there are ups and downs throughout the year based on say flu outbreaks." " We have already recruited 3 of the new 10 ER physicians so this goes a long way to a solution for us in this area."