Kingsway Park School Renovation and Hyde Park School Merger A GREAT SUCCESS!

By Sherry Hanes

It is always very exciting exploring a new place. And excitement was certainly what the students, parents and faculty of Hyde Park School experienced, on their first day back to school after the Christmas
Holidays. They made their long awaited and final transition/merger, to their new home, the newly renovated Kingsway Park School, located at 315 Empire Avenue, Thunder Bay, Ontario.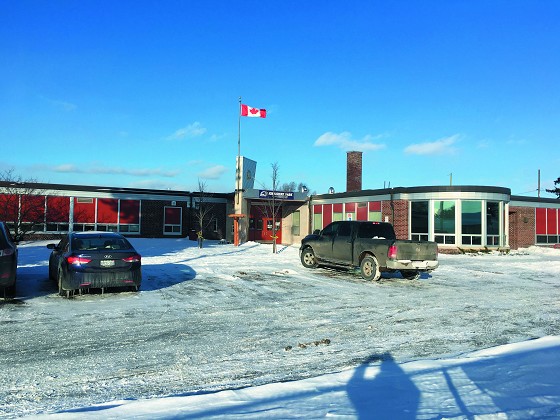 In 2016, The Lakehead Public School Board, approved consolidating Hyde Park School, (located at 2040 Walsh Street East, Thunder Bay, Ont.) with Kingsway Park School. The students at Hyde Park School consisted of pupils ranging from kindergarten to grade 3 levels. The consolidation would see Kingsway Park School going from grade 4 to grade 8 levels, to a school that would now teach kindergarten, all the
way up to grade 8, all under one roof. Thus, commenced the renovation of Kingsway Park School.

On April 29, 2016, with representatives from the Lakehead Public Schools board, Thunder Bay-Atikokan MPP Bill Mauro announced funding details for Kingsway Park Public School. Superintendent of business
David Wright said the merger is part of the school boards renewal plan.

The well-received idea of the merger firstly, makes it better for parents who have children attending both schools, due to the lower and upper grade levels being in two separate schools, for dropping them off
and picking them up.
The 120 students from Hyde Park brings a near total number of students for Kingsway Park School to 375. The most important factor in this entire consolidation is, of course, the students. So! It goes without
saying, that everyone is genuinely happy about the consolidation. The transition was carefully executed and amazing support from everyone involved, helped the students feel positive about their transition and
happy to receive their new home.

The $6 Million-dollar renovation was completed and ready for the students as of January, 2018. Previously scheduled for November, 2017, the project fell just slightly behind but, that didn't seem to bother anyone to a large degree because they all had the same focus in mind, a better place for the children. Some things are just worth waiting for!
The new renovation presented the addition of 3 brand-new kindergarten classrooms, a full-sized gymnasium with wood floor, a brand-new full-service child care centre, an outdoor classroom, at the request of the parents, which got everyone very excited. The outdoor classroom is comprised of timber-frame construction. There is a brand-new play structure, for which the play equipment was selected by the children. They presented ideas through pictures drawn and they were asked what they would like because they would be the people who would be using it most. Also new to the school is a Culinary Arts classroom and an additional classroom.
The newly specialized culinary room, which will be utilized by grades 7 and 8 students in all public board elementary schools, feeds into Westgate Collegiate and Vocational Institute. Colleen Kappel, superintendent of education for Lakehead Public Schools says, 'the culinary lab will tie into the culinary, fine-arts and breakfast programs'.

Timber-frame for the outdoor classroom, was constructed by the students of Queen Elizabeth High School in Sioux Lookout. It is very unique and everyone seemes very pleased with it.Principal Lentz is recognized for his outstanding work with students in outdoor and indigenous lessons and is named as one of Canada's Outstanding Principals of 2017.
https://www.lakeheadschools.ca/outstanding_principal/ Lakehead Public Schools is pleased to announce that Darren Lentz, Kingsway Park/Hyde Park Public School Principal has been named as one of Canada's Outstanding Principals of 2017. Principal Lentz joins 39 other Principals from across the country, as announced by the Learning Partnership's Canada's Outstanding Principals program. In response to his award. Principal Lentz had this to say, "I am honoured to be named as one of Canada's Outstanding Principals of 2017; to me, this award represents the many strengths of our outstanding team in this school community and within Lakehead Public Schools", says Principal Lentz. "I could not do what I do without Vice Principal Shannon Jessiman MacArthur, the amazing staff at both schools, our engaged and involved parents, and, of course, our wonderful students at Hyde and Kingsway."Principal Lentz and Shannon Jessiman-MacArthur, the vice-principal at Hyde Park Public School, make an excellent team and they provide very strong leadership for the (school) community. The students from Kingsway Park School were and are, eagerly and heavily involved in the 'collaborative reading and technology partner
program', with the younger students from Hyde Park School and this developed a solid bridge for the young student, when it came time for the actual transition into the new school. Beautiful!
As for the renovation itself, a committee involving teachers, board officials, senior administration and building specialists, collaborated together effectively in the long and involved process for the planning
of the renovation and all it would entail, to conclude the best results for everyone. General Contractor, Tom Jones Corporation of Thunder Bay, along with FORM, Architecture Engineering, who was the Prime
Consultant and Architecture / Structural Engineering / Interior Designers and a team of subcontractors for the Kingsway Park School renovation, saw the project through, despite intermittent delays, due to circumstances not in their jurisdiction for resolve.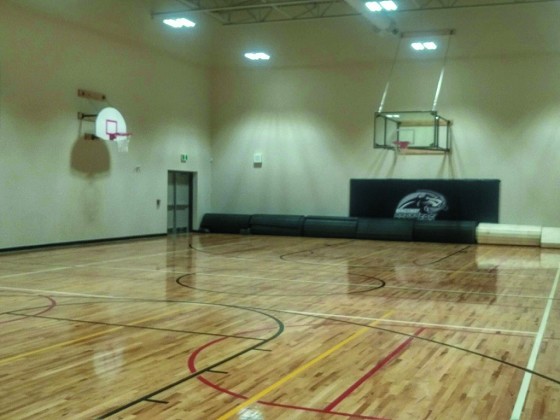 Now with the completion of the renovation, everyone is really happy with the final result. And who best to be the final critics in all of this? That's right! The children! And they love it! Transitions are not always easy for everyone but, not to worry, the children are already helping their parents through it!
After a personal interview with Principal Darren Lentz, one could easily conclude, that all systems are running smoothly and his paramount leadership and dedication, lies within the best interest of
the children and his faculty, now and in the future. The commitment by the Lakehead Public Schoolboard and the Province of Ontario for the new renovation of Kingsway Park School, expresses its recognition for the need to move with the times and to always be futuristically thinking and preparing. But more importantly, it sends a message to the students and the school community about commitment for progress.
Nice upgrade!
Moving forward, one renovation at a time. When we invest in our children, we invest in everyone's future.
Simply put … The future of our children is in our hands … as our future is in the hands of our children.