A Snowmobile Day Ride To Silver Mountain Station
By Scott A. Sumner

It was a beautiful sunny day in Thunder Bay for a snowmobile ride on the Thunder Bay Adventure Trails.We have had an up and down snow year this season but the conditions looked good for a ride.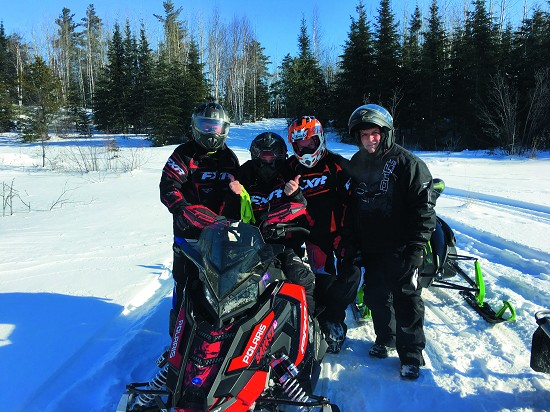 After stopping for gas at the Kakabeka Falls Fantasy Falls Shell it was off to unload the sleds at the Adrian Lake Road. Usually you might start from the Kakabeka Falls Park but it was felt today the trails would be best further out.
Our destination this day would be the Silver Mountain Station, a historic restaurant which would be some 50 Km's away.
This day we had all the snowmobile brands represented including two snowmobiles of the year in 2014 and 2016!
One of our riders almost immediately had an off trail experience but had no problems except for a few bent front end parts. He could still ride the trip and it was nice to arrive at our estination,Silver Mountain Station for a great lunch, for me a gourmet burger and hot chocolate!
There has always been something about the feeling of riding with others that like getting out in the fresh air and seeing our beautiful NW Ontario scenery as well. I've been snowmobiling for almost 50 years now but it never gets old.
After lunch it was off on the way back to the trailers. The trails were nice to ride,needed more snow and grooming, but conditions should improve as we go along this season.
I'm hoping for less rain and more snow!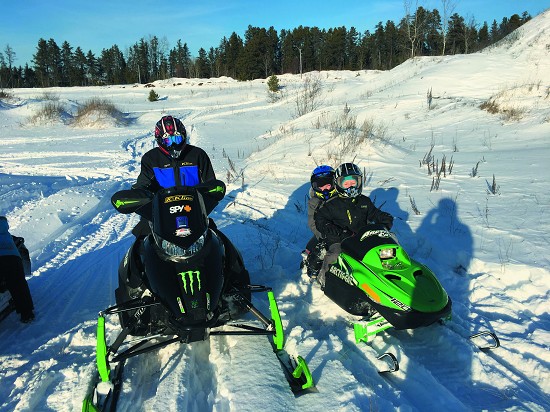 At home I was out riding the next day and met up with a young family on on their sleds including 120's. I started riding at age 11. Today you can be age 4 or 5!