4th Teen Challenge Sled for Eternity Ride Goes Well Despite Weather
Conditions
by Scott A. Sumner

The weather conditions this winter could be called sketchy with low snow and even significant rain but some snow came just in time to allow the local snowmobile trails to open for the Teen Challenge ride.
" Today's ride went well with the conditions.The people enjoyed the ride and the trails were good. We were expecting more riders but it went well and we raised $60,000 with about 80 riders. The conditions allowed us to do the ride," said Robby Ahuja, Director for NW Ontario Teen Challenge. " We have been doing these rides in Manitoba for 10 years now and they have started in Alaska and BC and will spread across North America."
New on the horizon for Teen Challenge is a women's home for Thunder Bay.
" We are excited about launching a long term home in Thunder Bay for women with life controlling addictions for a minimum of a year program. We are also starting a thrift store to gain some more funding. The store will be at 107 Johnson Ave at Bay Street opening June or July. We have the building and will start renovations April 1st. We have started our offices and can accept donations or drop offs of inventory. You can call 345-2277 for more information."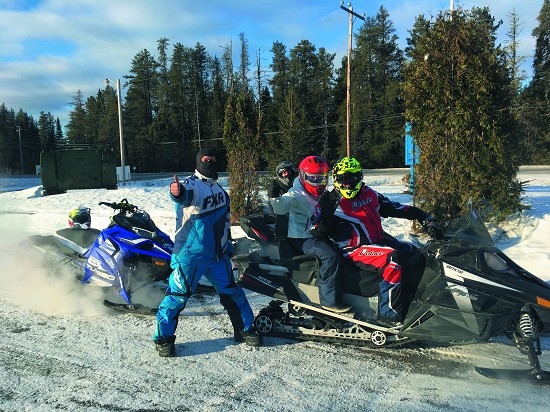 On the Teen Challenge ride this year for the first time was Jerry Nance, President of Global Teen Challenge based in Columbus Georgia, near Atlanta.

Teen Challenge was founded by David Wilkerson, a Minister out of Pennsylvania. He read an article in Life magazine about seven boys on trial for murder in 1958, a gang murder. He felt like God said go help those boys and 19 days later he was standing in New York in the court room hoping to help those boys. He ultimately began working with the gangs in New York and launched the first Teen Challenge in 1960.
Teen Challenge grew across America and then across the world including Canada to 118 nations with over 1400 homes for men, women and adolescents with life controlling additions. They could be primarily behavourial issues, abusing drugs and rebellion.
" The break down of the home is a big contributor and these kids are angry. Heroin use is back across the US and in all your Arab counties across the world. I think there is a lot of pain, suffering, physical abuse, sexual abuse and also pain management say if they have had a car wreck for example. Many doctors are prescribing drugs like oxytocin but are now restricting the number of pills. When they can't get it they are sometimes turning to heroin." said Jerry Nance.

Global Teen Challenge in the last ten years have launched in 36 new nations.

" Thunder Bay is a beautiful example of a community that has embraced this event alone. I'm impressed with the number of participants and the sponsors. It is so good to see the community embrace not for profit organizations trying to help young people to get free and find new
lives. We are having a development seminar this week here in Thunder Bay with 25 to 30 Teen Challenge leaders from across Canada and US sharing ideas." said Jerry Nance.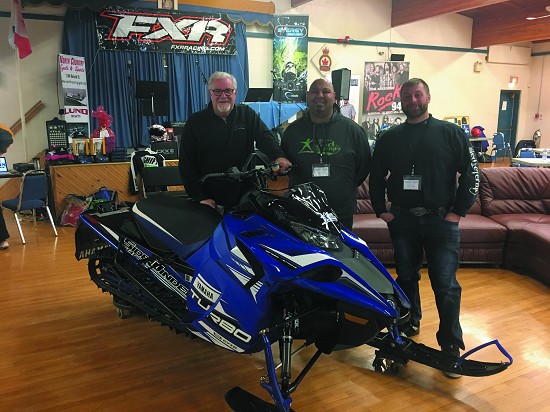 Teen Challenge has 35,000 students in residential care globally, 250,000 to 300,000 people they work with in out patient programming and 15,000 staff around the world. Each Teen Challenge works independently as a non profit with their own board of directors from the community. They try to launch businesses to be independent.

"Thunder Bay want to open a women's home here in Thunder Bay. There are some very talented people who get addicted to drugs. It is amazing how bright, innovative and creative they are and can achieve life transformation. An addict needs hope and its what draws them. They are
in trouble with the law and steal from their family and friends. The United Nations did an study and there are 247 million drug abusers globally and additional 425 million alcoholics. They may have
psychological issues so you have to do treatment to help them, including self esteem building."