40th Westfort Street Fair!
by Scott A. Sumner
Westfort held its 40th Annual Street Fair, August 20th, 2022 This yearwas a great success especially after Covid. For me it was fun to see so many people out on a warm sunny day enjoying themselves and seeing everything the Westfort Village Association has to offer. This is a very unique area for Thunder Bay and a great place to support local entrepreneurs!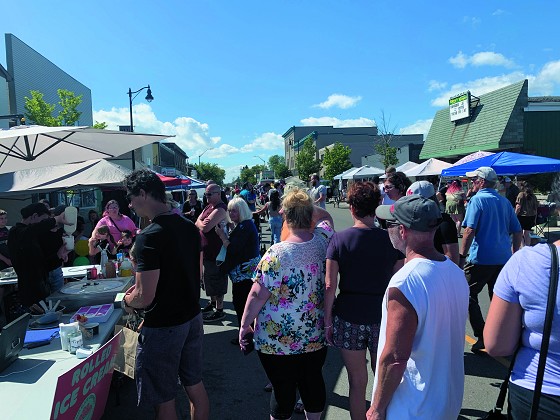 The Westfort Village Association presented a day of great fun for the entire family and visitors alike! Frederica Street is closed each year for the event when local vendors set up for the days event. This year, like every other year, vendors offered great food of different cultural cuisine, that is said to satisfy any appetite. Patrons casually sauntered up and down the avenue, meeting friends, being entertained by great, live, local musicians and that just makes the fair that much more, lively and happy. Everyone was in great spirits during the entire event and it seems that no one wanted it to end!Every vendor had sidewalk sales, showcasing different merchant wares that are special and interesting and also items that you just can't find just anywhere.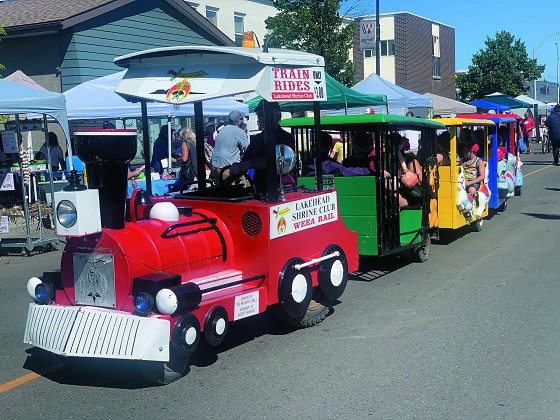 A bit of history about Westfort. Westfort Village is a self-contained shopping district and in fact, many Thunder Bay residents will travel across the city to shop in the unique stores and shops and is one of the oldest and most famous corners of Thunder Bay.
The community of Westfort, grew up around river traffic and the railway, home for working families. Early business owners established their own busy downtown area, complete with clothing stores, banks, restaurants, hotels, professional offices, pharmacy and food store. Historic Westfort Village...This historic village in Thunder Bay was once the focal point of a community that worked at the local grain elevators, factories and in the rail yard. Its proximity to the Kaministiqua River made it an ideal location for the docking of the smaller ships of the time.There is still extensive evidence of the areas past. Now a unique antique and collectible shopping opportunity, this community of specialty shops makes an enjoyable destination for Thunder Bay visitors.
The fort was first settled in 1860. The Fort William Town Plot were surveyed in 1859-60 by the Province of Canada's Department of Crown Lands and opened to settlement. Once the Fort William Town Plot (later known as West Fort) was selected as the eastern terminus for the Canadian Pacific Railway, and construction of the railway began in June 1875, Fort William began to grow, but very slowly. It would take the federal Department of Public Works, and later the Department of Railways and Canals, seven years 1875-1882 to build the Thunder Bay Branch from Fort William to Winnipeg.
By 1883-84 it was clear to all but the residents of Port Arthur that the Montreal-based Canadian Pacific Railway syndicate, in collaboration with the Hudson's Bay Company, preferred the low lying lands along the lower Kaministiquia River to the rocky shores of Port Arthur, and the Company subsequently consolidated all its operations there, erecting rail yards, coal handling facilities, grain elevators and a machine shop. Library services for Fort William began in 1885 when CPR employees opened a bath, smoking and literary room, with a library attached in the Round House, West Fort William. Fees were $1.25 per year for CPR employees; outsiders were required to pay $1.25 for use of the tub. The Mary J. L. Black Library, 151 West Brock Street, opened in 1938. Mary J. L. Black was the librarian of the Fort William Library from 1909-1937. She was one of Canada's leading librarians in her day and was the first woman president of the Ontario Library Association. It seems appropriate that the Westfort Branch was named in Miss Black's honour.Many families enjoyed taking their children out to this well,
established, annual event and even though we could not interview everyone at the event, those we did speak with said that they make this an annual family event and never fail to have a great time. If you haven't seen certain people in a very long time, maybe it is time for you to venture out to the 2023 Westfort Street Fair. Thank you for coming out and see you next year!