2019 TB Blues Fest Presents - Juno Award Winner Canadian Singer / Song
Writer Alfie Zappacosta

By Sherry Hanes

On July 5, 6 and 7, 2019, The Thunder Bay Community Auditorium will be
presenting an amazing line-up of world class performers that will grace
our stage, for the 18th annual Thunder Bay Blues Fest. This crowd
pleasing, annual event will showcase world class caliber entertainers,
for thousands of rock and blues music enthusiasts. We are proud and
fortunate to have such timeless and honoured entertainers showcasing at
our venue. One such entertainer that is sure to thrill our audience,
will be that of, the amazingly, diverse and intrepid voice, not to
mention, influential musical stylings, of Mr. Alfie Zappacosta.
Canadian song writer, singer, musician and actor, there seems to be no
end to the talents of our esteemed guest.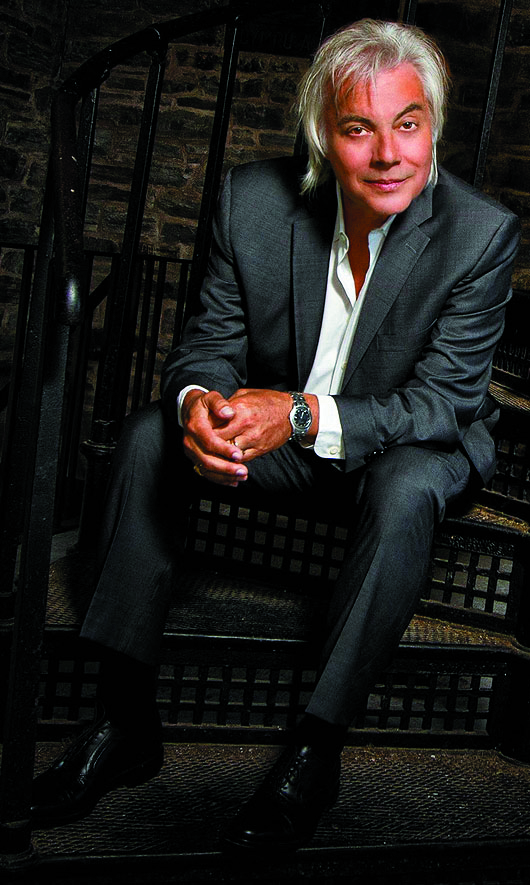 The 1987 movie, Dirty Dancing, included Alfie Zappacosta's song,
'Overload', for which Jimmy Ienner, of RCA approached the Canadian
singer-guitarist, who then wrote and cut the track for this song. The
soundtrack itself, went on to become the biggest grossing soundtracks
to date, selling over 20 million units. In 1988, the A TO Z Album by
Zappacosta, won the artist his second Juno, this one for Album of the
Year, as well as winning an American Music Award that year for
"Overload". Just for your recall in the movie, Dirty Dancing,
'Overload', is playing in the back ground, in the scene where Patrick
Swayze had locked his keys in his vehicle, in the employee parking lot,
and breaks into his car by smashing the back, passenger window with a
wooden parking post. Zappacosta's other 1980's hit songs, such as,
"Start Again", "Passion", "When I Fall in Love Again" and "Nothing Can
Stand in Your Way", transformed Zappacosta to Rock Star status. In 1984
he recorded his first self-titled solo album, 'ZAPPACOSTA', which
contained the hit singles "Passion" and "We Should Be Lovers". As a
result, he won the Juno Award for "Most Promising Male Vocalist".
Other popular hits such as, 1984 - 'I think About You' and 1991 - 'I'll
Be the One', are just a few of more of Zappacosta's recordings that
kept him in the top one- hundreds', on the listening charts!
In a personal interview with Alfie Zappacosta, it was truly
interesting, listening to the story about the challenges and successes
of the journey of this man, who continues to 'recreate' himself and who
thoroughly enjoys engaging personably with his audiences, in all his
performances.
As a young adult, Alfie was inspired by such famous `60's musical
groups, The Beatles, Herman Hermits and The Rolling Stones, and of
course the different cultural influences of the family. Born in Sora,
Italy, in 1953, Alfie's parents moved the family to Canada, with his
older sister, when Alfie was only six months old. Alfie has many, many
relatives in Italy and he actually has relatives in Sault Ste. Marie,
Ontario as well. At first, Alfie's parents thought that they were
going to be moving to Venezuela but then Alfie's uncle, on his mother's
side, sponsored the family for moving to Canada. As a child, living in
down town Toronto, Alfie's father would take him to his barber shop,
when school was out and during the summer holidays. Alfie's father,
who loved to sing, had nine brothers and two sisters and every one of
them loved to sing, as well. By the age of fourteen, Alfie, who now
played guitar, recalls accompanying his father, at weddings and
things. If you watch the YouTube video,
https://www.youtube.com/watch?v=sKN2Kg4eztw Alfie, who loved his father
dearly, describes his father as one who was 'a real ham' and goes on to
say 'he should have been doing this, what's going on right now, because
he loved every second of it.' (Referencing to, performing
professionally in quaint venues, in front of live audiences). Alfie
recalls when playing for his father as a young boy, his father would
sing and would hold a note, for like, long enough to walk around the
block and you'd come back in the door and he would still be there
holding the note, which was hard for a little kid of 14 year to hold
that note on an instrument. Even though there was so much music
around, Alfie never thought that he, himself, would ever end up as a
singer or musician as a career choice. 'It was a constant osmoses', as
Alfie likes to refer to it.
Alfie's first Band, Surrender, was just getting together with some guys
and he loved the guys he was with, and have remained great friends.
During his time with Surrender, Alfie met a man by the name of Frank
Davies and through him, and connections with that of Ken Morris
(passed), introduced the band to a publisher who was with Capitol
Records. Playing original material, Surrender got picked up by the
record label Capitol Records, which was acquire by a British music
conglomerate EMI as its North American subsidiary (daughter company) in
1955, they liked what they heard and after working with Terry Brown,
record producer, and was the main behind Rush (Band), Surrender put out
their first record. Capitol, realizing that Alfie was the main writer
and the voice behind the band, convinced Alfie to 'come forward' to the
front of the stage and before he knew it, he was signed up under all
kinds of contracts and here is where he begins to excel.
Today, after many years in the music industry, Alfie now manages his
own productions and guest appearances and everything in between, if you
will, and he absolutely loves where he is in his life right now. Alfie
thoroughly enjoys the venues he performs at, especially when it offers
the opportunity to be intimate with the audience. At the larger
venues, it is difficult to engage in a more intimate level because
there is just a sea of people out there. Alfie is very happy in his
life and he loves performing three or four times per month and loves to
perform in Canada, which that alone, keeps his performance schedule
very busy.
The creations, production and performances of this amazing, Canadian
musical artist, has captured audiences the world over.
For over 40 years now, Alfie Zappacosta has shared with us, the
diversity of his true gift and passion of music and as it would be easy
to say 'I had my time.' 'I got to where I wanted to be', Zappacosta has
remained devoted, not only to his passion, but to his audiences, … then
and now.