2016 RYDER CUP AT HAZELTINE NATIONAL, MN!
by Scott A. Sumner


There is something about team golf that just makes it a more exciting event. You are playing for your country, your team mates as well as yourself and that seems to ratchet up the intensity level quite a bit.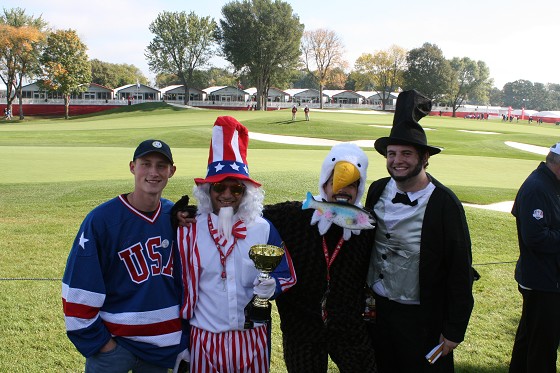 This past weekend I made the 6 hour drive to Hazeltine National at Chasta, Minnesota to see the 2016 Ryder Cup. This would be my second Ryder Cup, the first at Medinah in 2012 at Chicago. I had also been to three President's Cups at Montreal, San Francisco and Dublin, Ohio. They all had a high level of excitement in the air. Perhaps this 2016 Ryder Cup was the biggest and most electric of all!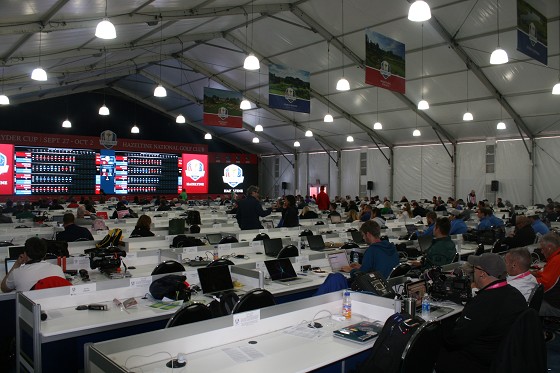 The first thing you noticed after getting off the media shuttle and visiting the media centre was the massive footprint of the event. There would be over 50,000 fans on site each day and the infrastructure to accomadate them was huge.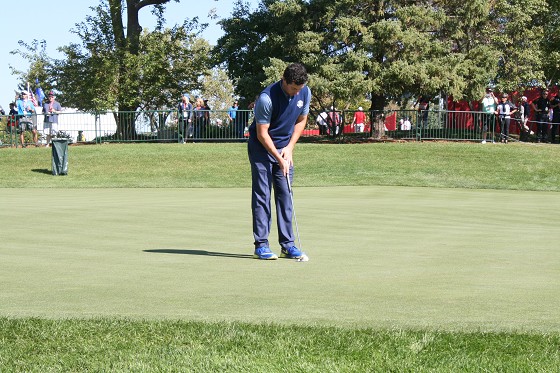 The media centre was massive and matched the over 900 print media assembled. The television media had there own area and I was told included 17 different outlets. The presence of large grandstands were evident everywhere, a 50,000 square foot merchandise store, large corporate set ups from major companies like Mercedes and Samsung as well as a huge opening and closing ceremony set up. This was a massive undertaking to erect and certainly showcased the biggest event in golf.
It was fun to listen to in person and ask some questions to famous golfer and now lead CBS TV golf analyst Nick Faldo. The 59 year old was talking about health and fitness for the Mayo Clinic.

Even though there were crowds of people always, you could still see the action quite well and also get up close to the 24 players especially on the driving range and putting chipping area. The number of fans dressed up to honour their country was impressive.

It was fun to feel the excitement of this event where Team USA won over Team Europe 17 to 11!