Wake the Giant 3rd Edition Continues to Grow!
by Scott A. Sumner
The third edition of the Wake the Giant Music Festival was held September 17, 2022 and is continuing to grow.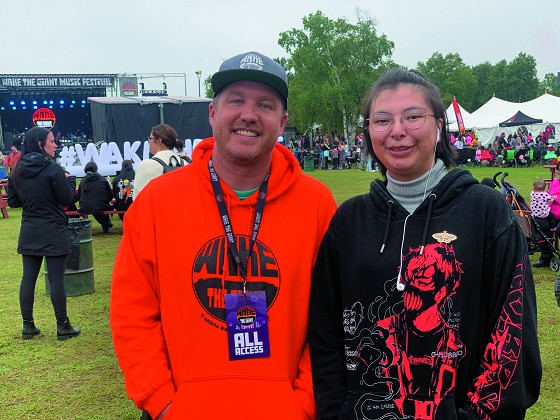 " This year has been exciting. I'm excited about the artists which have been amazing but also such beautiful people. Neon Dreams was at the school yesterday working with the students doing a song writing workshop, really connecting with the students so well they ended up joining them for a tour around the city. They are really huge in South Africa spend a lot of time there," said Greg Chomut, one of the organizers of Wake the Giant and teacher at DFC. "We were at about 5000 sold tickets mid afternoon and we have almost another 1000 tickets for sponsors or give always to students and youth. We are about 2000 over last year and last year was 1000 over the year before."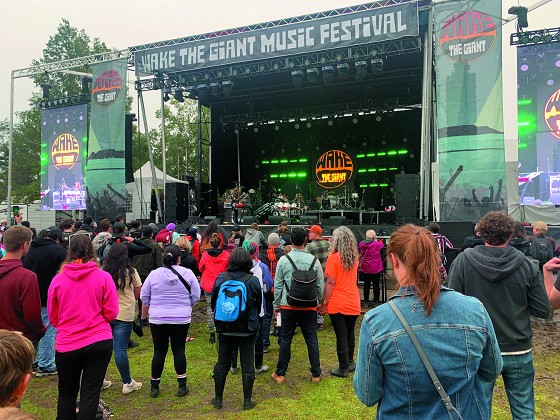 A real challenge for all outdoors events can be the weather and this year wasn't perfect for Wake the Giant. " You can't plan the weather. It was terrible for set up, absolutely brutal on Wednesday. It was more of a rush today but it makes us more thankful for the weather we do have today." Chomut said.
Sol Mamakwa is the MPP for the Ontario Keewatin riding and just reelected for a second term. He lives in Sioux Lookout and Toronto." Wake the Giant is an opportunity for the community of Thunder Bay to welcome students that are from fly in First Nations. When you have to leave at 13,14,15,16 or 17 years old it's hard. It's a welcoming thing and music brings people together. It is a very positive vibe here," Sol said. "The organizers have good vision as to why they want to do to make students feel welcome. The students leave their families, their ways of life like fishing and hunting. It is important we welcome them and help them succeed in their lives and goals .This event will get bigger and bigger. It is a big event for Canada and it is focused on Indigenous people. We want a better city, province and country and that's what it does. It is a path forward and move forward in a good way. There is always hope for change."