THIEF RIVER FALLS SNOWMOBILE CLUB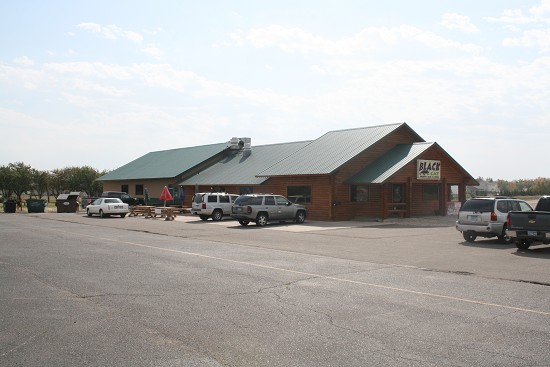 by Scott A. Sumner
Tom Wang is the Trail Administrator for the Thief River Falls Snowmobile Club.
" We have 40 members now which is pretty good for our 8500 population. We groom about 80 miles of trail mostly around highway roads in ditches and are funded by the DNR from licenses fees which are $45 for 3 years. The club owns 1 groomer and gets $325 per month. Our groomer is a 2000 Tucker which for us is adequate. There are trails coming from 5 different directions. The Arctic Cat plant is a big draw and we usually have good snow and groom from mid December until March 31 when it ends in Minnesota. Two years ago we had 90 inches of snow."
You can get a tour of Arctic Cat every week day at 1pm. The Black Cat Spots Bar started by Joey Hallstrom is a great place to visit as well with many Arctic Cat items on display. The Arctic Cat plant tour is one of the top ten tours in US and Polaris is closeby as well. You can contact the Thief River Visitors and Convention Bureau for more information.