The Glorious Sons and JJ Wilde Play the Thunder Bay Community Auditorium!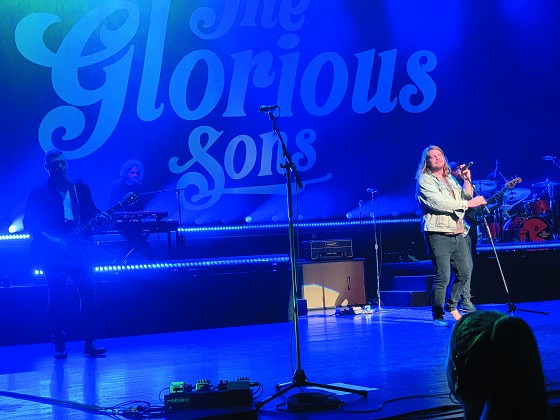 by Scott A. Sumner
The Thunder Bay Community Auditorium is back to basically normal it seemed when I attended The Glorious Sons and JJ Wilde concert on June 13th.The event was at near capacity for the TBCC with few masks in sight except for their staff.
The Glorious Sons band from Kingston are perhaps the most prominent Canadian rock artists at this time. They have had several radio hits and I listen to their catalogue on Apple Music in my car and I pad at home complete with Bose portable speaker. They had some CD's for sale at the merchandise booth. I think CD's are basically gone from use now and replaced by electronic files. It is really amazing to have immediate access to so much music as soon as it is released today with one monthly Apple Music subscription!
The Glorious Sons lead singer Brett Emmons seemed to enjoy his time performing and I noticed he was barefoot the whole time from my third row seat! They seem at their best touring, being on the road and living in a nice Prevost bus.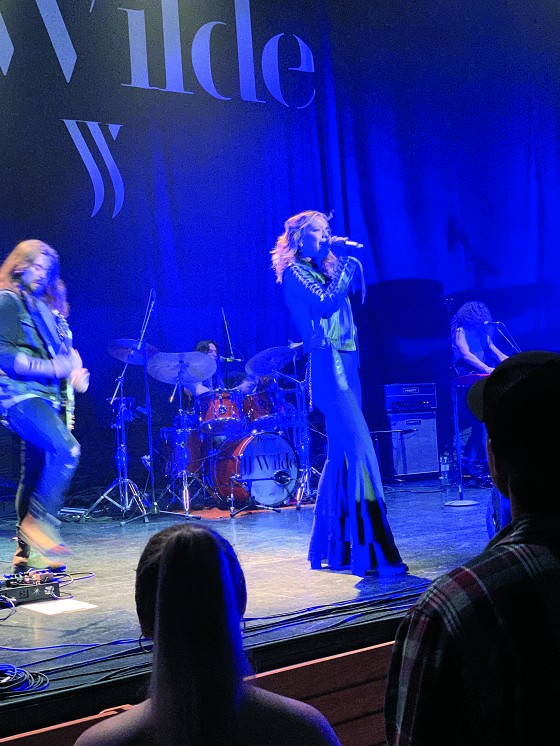 The first artist performing was JJ Wilde who is also a very up and coming female singer in Canada. I remember hearing her song "The Rush" on local rock radio last year and it was just one of those songs you want to put on repeat. So you download her from Apple Music and then get so many of her other tunes which I liked as well. Really great to see her perform live with band mates at the beautiful TBCA venue.We really are lucky to have such an excellent acoustic building here in Thunder Bay. I'm sure it would be a $ 75 million dollar build now which could be a challenge today.
I enjoyed the show, wearing my mask as one of few who did. The people there were enjoying themselves. I could feel the floor shaking below me at times. We will have to watch for the next touring rock show that will come to the TBCA!