TENNESSEE GOLF OFFERS GREAT COURSES

by Scott A. Sumner
NW Ontario Golfing News

Tennessee has been a state I have wanted to visit and play some golf for quite some time and this past April I got the opportunity to experience what this Southern state has to offer.
My first course would be Bear Trace located near Chattanooga, TN. Bear Trace is a Jack Nicklaus Signature course that opened in May 1999. Off the Tennessee River, it is a great setting with 8 of the greens surrounded by water and it is very scenic. The total acreage is about 250 acres and the course itself is 7000 yards with 4 sets of tees. It is a public course with some local memberships from Georgia and other nearby areas.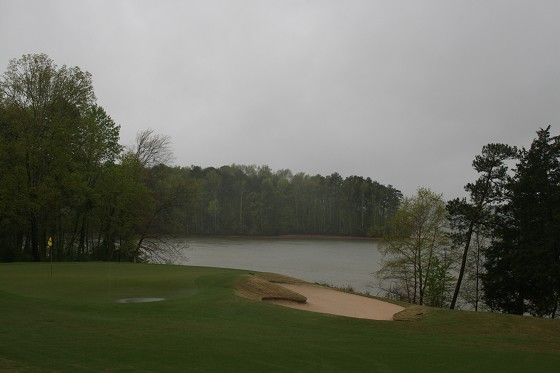 "We average 28,000 rounds played per year and are open all year round. If it gets too cold we cover the greens. In January, the temperature can get up to the 60's and in the summer 95 to 100 degrees," said Robin Boyer Head Pro and GM of Bear Trace at Harrison Bay. "I like the course because it is very playable with the fairways being large and flat. The greens are very accessible with few forced carrys. It is a fairly easy golf course. We have have been ranked in the top 5 public golf courses in the Tennessee for many years. Our greens fees are $44 to $55 with cart, so a great
value."

Paul Carter is the Golf Super at Bear Trace and went to Auburn University obtaining a degree in agronomy and horticulture. "The selection of the grass was cool season when the course was constructed but we went to 419 Bermuda and to Champion ultra dwarf Bermuda grass. These grasses are becoming more accepted now. It is a
great grass and helped our course. We can reach up to 100 degrees in the day and 75 at night so are a fairly hot climate for grass," said Paul Carter. "We save on the chemicals each year going from spending $39,000 to now $ 9000. We also save a million gallons of water a year. Our overtime labour costs have gone to zero and we have grass on our greens in the summer."
Bear Trace is sitting on a peninsula but they still try to conserve water. "We are the only site in the state certified by the ground water association. Our course is also certified by Audubon International as a wildlife sanctuary. The natural element where you are not mowing from tree line to tree line has become more accepted.
The old country club image is changing. It is not needed," said Carter who has worked at ten golf courses. "I like the fact that there are no home owners here. It is
a peaceful setting with wildlife like deer, turkey, geese and squirrels. We strive for our best conditions. I like the natural feel of how the course flows through the tree line and the different plants and animals."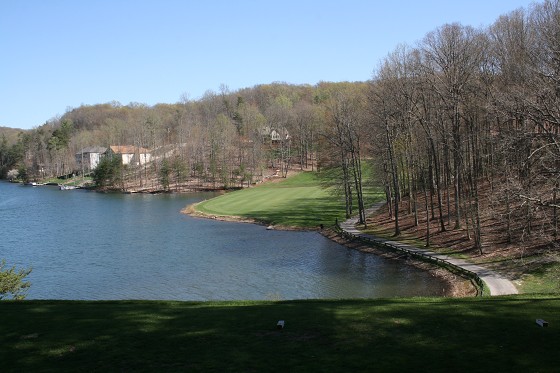 My next golf course would be in the golf capital of Tennessee, at Crossville."We have 11 golf courses within 30 minutes of Crossville and chose our name, the Golf Capital of Tennessee. The public can play all courses here. We are located 45 minutes from Knoxville and 1 hour from Nashville. There is a golf course here for
everyone with green fees from $25 to $75. There are also great accommodations available," said Billy Loggings Director of marketing for Crossville.
The Stone Hedge Golf Course is one of 5 courses on site and opened in 1985, owned by the membership. "If you are a property owner you are a member here. We have 90 holes of golf and practice facilities at each site and run about 160,000 rounds per year," said Warren Huddleston, Head Pro Stone Hedge Golf Club. "We close two courses in the January to February period to do maintenance. Here at Stonehedge we have bent grass fairways and are the only course in the State to have this. The layout is a good test of golf for any calibre player. It is a pretty course."
Our game at Stone Hedge was very enjoyable. The setting of the holes particularly situated along the river was spectacular with great elevation drops. It was fun to play.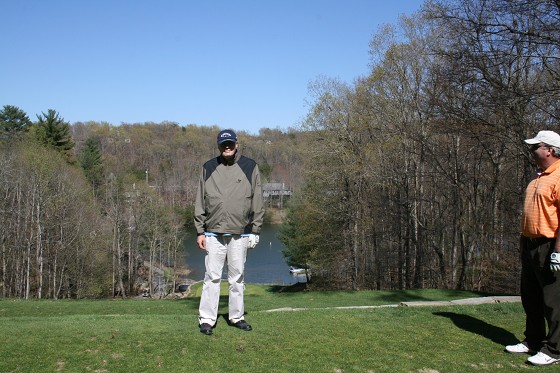 My last course in Tennessee was the Gaylord Springs Golf Links, owned by the Gaylord Opryland Hotel which has 2800 rooms. The course was designed by former PGA Tour player Larry Nelson and hosted the Senior Tour for 10 years. "We are on a river bank and have a links style. You don't see a whole lot of trees but there is some definition. We are a resort property open to the public with 30,000 rounds played per year," said James Pascol Head at Gaylord Springs Golf
Links." It is not dull. The shot values are outstanding. You have to hit the ball in the right place. Length is not as much a premium but if you play here your golf skills will improve." The green fee at Gaylord Springs is $75 plus tax and includes the cart. I?enjoyed the course on a warm day. It was fun to play some great golf courses inTennessee and I think you would enjoy the warm southern hospitality
I encountered everywhere on my trip.