TBT Engineering Limited Announces New President on its 26th Anniversary
Scott Peterson assumes new role effective February 1, 2021.
Thunder Bay, Ontario, February 1, 2021; - February 1st continues to be a significant day in the evolution of Northwestern Ontario's largest independently owned engineering consulting firm. TBT Engineering Consulting Group, which was previously incorporated as Thunder Bay Testing (1995) Limited on February 1, 1995 now announces the appointment of Scott Peterson as the new President, TBT Engineering Limited.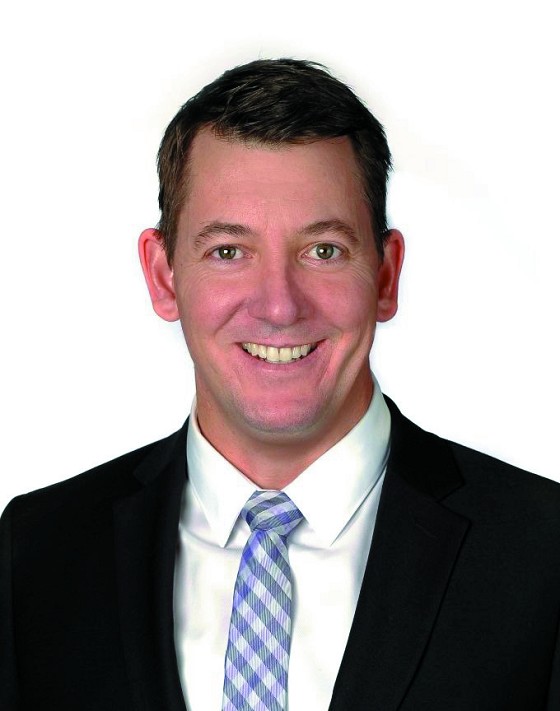 Peterson, who previously held the position of Vice President, assumes the role of President from the company's co-founder, Rob Frenette, effective February 1, 2021. Peterson is widely respected in the geotechnical, geological, transportation and environmental engineering community. As Vice President, he was responsible for providing technical, professional and project management services for several of the company's core divisions. This experience coupled with the company's current leadership team and business strategy will allow Peterson to integrate quickly into the President role. Peterson will work closely with the TBTE Senior Management team including Liana Frenette, CEO.
Says Rob Frenette, outgoing President of TBT Engineering Limited; "It's incredible to look back at how far we've come together over the past 26 years. Working with such a talented and passionate team to grow TBT Engineering has been one of the greatest achievements of my life. Today, we are an award-winning, employee—owned company that employs over 130 full time professional and technical staff in the north. I look forward to supporting the company's continued growth under Scott's leadership."
Frenette will continue to maintain a strong presence within the TBT Engineering Consulting Group in his capacity as President of TBT Surveyors Inc. as well as Managing Director of all TBT Engineering Consulting Group companies.
Says Scott Peterson, "Today, TBT Engineering Limited sits at the forefront of one of the most exciting markets in our region. Thanks to the incredible vision and leadership of Rob and Liana Frenette and their entire team, TBT Engineering is a unique, Northwestern Ontario success story. I look forward to working with the team to build on the foundation that has been laid and to capture the new opportunities before us. Together we will drive industry-leading growth that benefits employees, shareholders and communities across our region."
TBT Engineering Limited's primary sectors are Infrastructure, Mining, Energy, Transportation, First Nations, Government and General Public with commercial services through sixteen complimentary divisions.
A major contributor to TBT Engineering Consulting Group's continued growth and success has been the ongoing recognition and engagement of rights holder groups, First Nation communities and Indigenous Businesses and partnerships across Northern Ontario.
About TBT Consulting Group
TBT Engineering Limited's roots trace back to 1968 in Thunder Bay, Ontario. The company was sold in 1995 to two young engineers and aspiring entrepreneurs named Rob and Liana Frenette. They renamed their new venture Thunder Bay Testing (1995) Limited.
Thunder Bay Testing became known as Thunder Bay Testing and Engineering in 1997 and later became TBT Engineering Limited (TBTE) in 2009. The change in 2009 cemented the fact that TBTE was no longer just a testing laboratory, and no longer served clients only in Thunder Bay.
TBT Surveyors Inc. (a wholly owned subsidiary of TBT Engineering Limited) was formed to allow for the provision of Legal (Cadastral) Surveying, Geomatics and Reference Plans.
In recognition of the evolving corporate structure TBT Engineering Consulting Group was subsequently registered as a trade name for the growing commercial entity. Corporate acquisitions of Profor Engineering (Mechanical and Electrical) in 2015, followed by the acquisition of Sostratus Engineering (Structural and Civil Engineering) in 2016 and then EXP's Fort Frances and Dryden offices (Surveying and Geomatics) in 2017 has expanded the company's ability to provide "One Stop Shopping" for our clients throughout the region – and beyond!
\