SAN ANTONIO, TEXAS OFFERS GREAT GOLF EXPERIENCES
by Scott A. Sumner
In September I received the opportunity to visit a place I had never been to before, San Antonio Texas. It was also my privilege to participate in the Las Americas Golf event and meet former Number One LPGA Tour player Lorena Ochoa whose foundation would benefit from the
funds raised at the event.

You can get to San Antonio quite easily with flights through Toronto and Houston. It would also be helpful if one day we get out jet service back to Minneapolis, which would improve your connections time even more.

My hotel destination would be the beautiful Westin LaCanterra Resort. I am definitely a fan of Westin properties and this hotel featured 500 rooms and amenities and two championship golf courses, the Resort course and the Palmer course.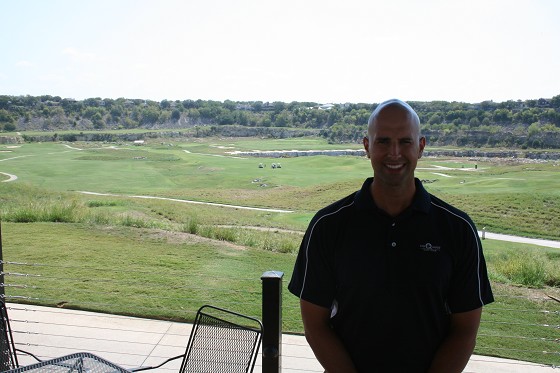 My first golf game would be at the Quarry Golf Club in San Antonio Texas. The course opened in 1993 with Keith Foster as the designer. This is one of his first designs that made him famous and he has done many redesigns and new courses since.
" We have a links style course on the front nine and then a links feel back nine with holes running in a concentric circle in the old quarry pit. I love that there are only trees on one hole so people
don't have to worry about losing their ball. You can also be really aggressive on some holes because you can cut off a lot of the doglegs. None of the holes look the same which is nice," said Sean Etheredge, Head Golf Professional at the Quarry. " We have some really fancy office buildings near the course. The course was first here and then the homes came up and finally the office buildings. Prior to us the quarry was unused for several years."
Alamo Cement is the company that owns all the land. Concord Properties built the project. The Quarry is a public play course with green fees during the week at $69 and $99 on the weekend. Also at 2 pm it is $49 and at 4pm $29 so quite a difference. Each green fee includes cart and range. You can play golf all year round at the Quarry.
" We have nice enough weather in the winter period and get many Canadians here each year. Many stay downtown on the River Walk. It is heaven down there with everything real close with all the historical sites like the Alamo there. That is where the San Antonio Spurs play in the NBA as well as the University of Texas SA football teams. We have a division 1 golf team as well." said
Etheredge.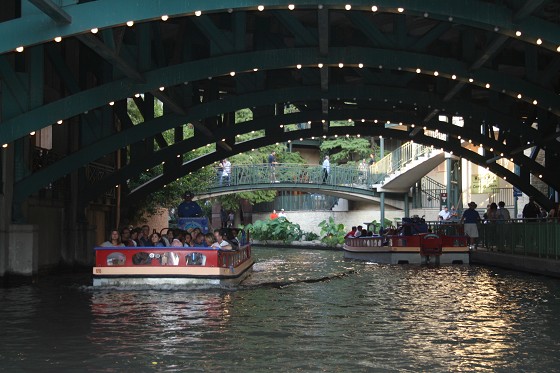 An interesting experience in San Antonio is to have dinner on a floating barge while you get to see the 4 miles plus of the Rivers edge in downtown. The activity level of people in this area seemed very high and it is worth spending some of your time off the course.
Our second golf game would be the Las Americas Lorena Ochoa golf event, which is played as a scramble on the Resort Course at La Canterra. La Canterra has two courses- the Resort course which was designed by Tom Weiscoff and Jay Borish and played host to the Texas Open, a PGA Tour event, for 15 years and the second course is an Arnold Palmer Signature design course, which is absolutely spectacular.
" Both golf courses are good with unbelievable elevation changes as we are right on the edge of the Texas hill country. We have a huge clubhouse here with a very large golf shop along with lockers rooms and our grill. We are also just a couple hundred yards from the 500-room La
Canterra Westin Hotel. We also have a teaching academy with 3 professionals on staff whom do video analysis," said Steve Shields Director of Golf Operations at the Westin La Canterra Resort.
.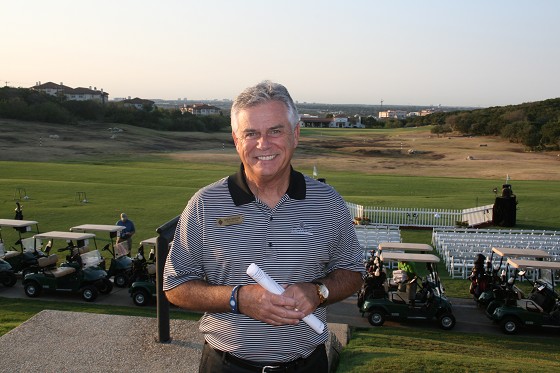 " San Antonio is a wonderful place to visit with great weather all year round. Our winters are very mild. The summer can get warm. The Resort course is a friendly golf course with wide fairways. There are no force carries except for one hole. The Palmer course really is a dramatic golf course. The main thing about the Palmer course is the elevation changes, if you like a challenging course. It is great with more difficult driving and more complex greens. It is a really fun course to play with a fantastic clubhouse in that location as well. It is a great place to have lunch and look at the views of the 9th and 18th green.," said Shields. " This is our second Lorena Ochoa event here. She is
really, really, good- unbelievably good. It is to raise money for her foundation and to gain some awareness of the some of the golf we have available in San Antonio, particularly at the Westin La Canterra Resort."
A definite highlight of my trip was seeing the golf clinic put on by Lorena Ochoa and then having a one on one interview with her afterwards. Lorena started golfing when she was 5 years old at
Guadalajara, Mexico and played her first state tournament at age 6, first national event at 7 and the first international event when she was 8.
.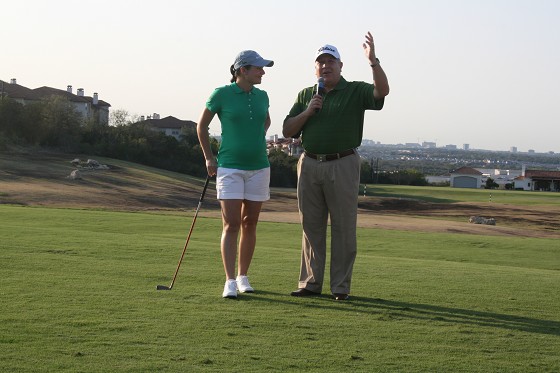 " I tried my best to get better. Sometimes it was easy, sometimes it was hard, but I always knew I wanted to play golf for many years. It was important for me to get as much competition as possible to get better. I knew that playing in the US was important so that's why I came to the States for College at University of Arizona, the number 1 team," said Lorena who turned pro at 20 and was number one female player in the world for 4 years winning 27 LPGA events including 2 majors. " I had planned my retirement for many, many years with the decision not happening from one day to another. I like retirement very very much. There is always time to do other things. Right now my priority is the school and the foundation. My goals and dreams were inside the golf course and now it is nice to have time to do other things. I like to stay to home more now and I will have a child soon so it is fun. The baby is due the first week of December."
Last year Lorena came out of retirement in October to play an event at Mission Hills, China and won the event. " I think the competitive spirit will always be there for me. I am still the same person, nothing changed in me. The tournament life was tough on the LPGA and I always
said I wanted to play for no more than 10 years, retire at the top and move on. There are so many other things to do outside of the LPGA. Now I do golf clinic tournaments like this 2 or 3 times per month. I am very active and happy with what I am doing right now. We have a school in Guadalajara with 400 kids from 1st to 9th grade. We support underprivileged kids, " smiles Lorena Ochoa. " I always felt the love of the Mexican people when I was playing and say thank you to all of them for their support and love. Right now I am working hard and have new goals. It is nice to feel that support here as well. I have always been involved in the foundation. I might do some other professional golf tournament events as that is the beauty of the game, you can keep
playing."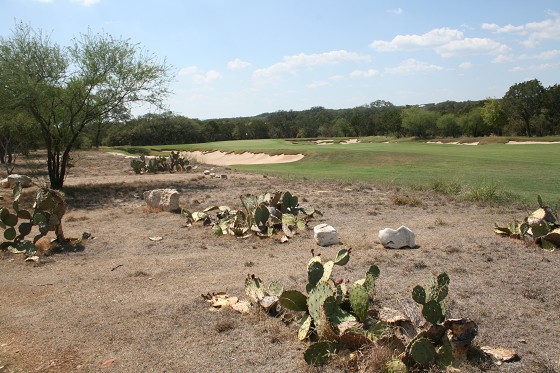 My last course to play in San Antonio would be at the TPC San Antonio, which currently holds the Valero Texas Open in April. Greg Norman designed the course along with player consultant Sergio Garcia. The two golf courses here along with the 1000 room JW Marriott Hotel opened in January of 2010. The other course was designed by Pete Dye with player consultant Bruce Lietske and will hold the ATT Championship for the first time shortly, a Champions Tour event.
" In comparison the weather is good 365 days when the temperature can be in the 40's and 70's during the winter months but typically we get a lot of nice golf days here then," said Tommy Parkinson, Golf Professional at TPC San Antonio. " I like both courses here. The Oaks
never plays the same twice and you find yourself in positions you have never been before. The green complexes are really good depending on where the flags are. Birdies are tough to come by and you have to take advantage of the opportunities the golf course gives you. The Canyons
is a little more scenic of the two with more rolling terrain. It is a little more player friendly with birdie opportunities out there. Both courses are quite challenging and designed by some of the renowned
architects out there today."
It was a great experience playing golf in San Antonio. This is a location to check out, especially during the colder months we have in the north.