Safeway Arthur Street Grand Reopening!
by Scott A. Sumner
It was fun to attend the grand opening of the completely renovated Safeway store on Arthur Street on July 13!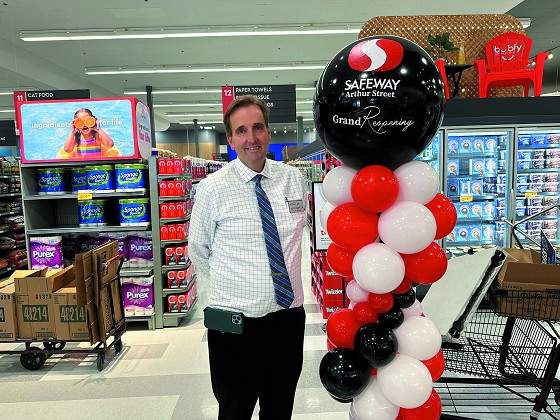 I have always been a fan of Safeway for many years here in Thunder Bay, usually going to the Dawson Road store. It is amazing to see such a transformation of the Arthur Street location. The store is state of the art for the Sobey's and Safeway brand and could be found anywhere in Canada.
This large store also had several local food suppliers at their grand reopening to provide samples of their local products to the consumers. It is nice to see the local vendor support and be able to get their products at Safeway.
This Safeway store on Arthur Street has always been one of the most successful grocery stores in Thunder Bay with large annual sales. The new renovated location is really something to experience. It is a testament to the Safeway staff and management and the many sub trades from Thunder Bay and beyond that worked on this project. The store remained open for the many months of construction. I'm sure that was quite a challenge to do and I bet the staff are happy to get back to normal activities especially complete focus on serving their customers.
We are going to do an indepth review of the new Safeway, Arthur Street location with manager Gord in an upcoming issue of Thunder Bay Business, which I look forward to completing.