Red Sky Metis Celebrate Nation Indigenous Peoples Dayat the Spirit Garden at Prince Arthurs Landing
by Scott A. Sumner
It was fun to attend The Red Sky Metis Indigenous Peoples Day on a bright sunny day at Thunder Bay's Waterfront.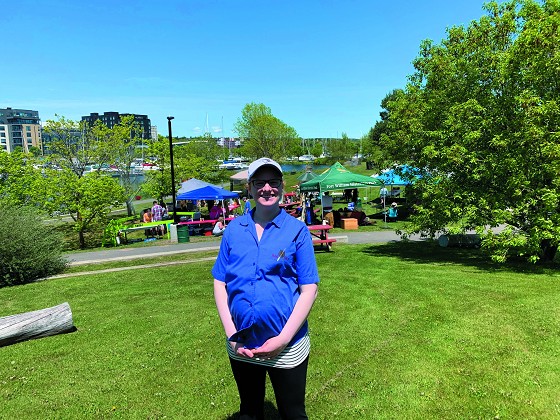 " This is the second year we have hosted at the Spirit Garden at Prince Arthur's Landing during the Indigenous Peoples Celebration where we pulled together a community event and a cultural event to celebrate our Metis culture. We are having a barbecue, information on our boating
and hunting courses that get taught, a forestry booth, Fort William Historical Park is here, clowns are doing face painting and we have
birch tea on the fire as well as story telling by Elder Tony," said Kayla Searle, environmental Coordinator, Red Sky Metis Nation.The Spirit Garden is a place of significance for Metis as one of the first settlements on the North Shore and it is a huge touch stone, important for the Metis Nation." We have had a wonderful turn out today with a diverse group of people here from the Nation or those that want to hear about our Nation.It has been a great day." said Kayla.