Province investing in charter aviation
transportation services in Northern Ontario
-Wisk Air
Ontario's government is supporting the delivery of important charter aviation transportation services in Northern Ontario.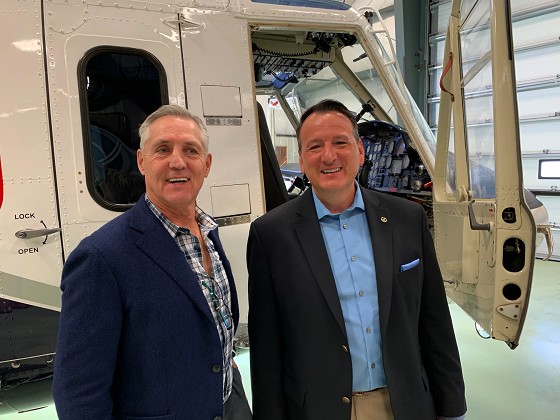 Recently, Greg Rickford, Minister of Energy, Northern Development and Mines, announced Wisk Air is receiving $1 million through the Northern Ontario Heritage Fund Corporation (NOHFC) to purchase a Bell 412 helicopter.
The investment will go towards improving helicopter service to Northern Ontario communities, supporting electrical powerline development projects and expanding emergency relief and critical support to people in remote Indigenous communities.
"Supporting important charter aviation transportation services to Northern Ontario communities is crucial to improving the quality of life for northerners," said Minister Rickford. "We are proud to support Wisk Air and their work to provide essential services to the North."
"As a contracted essential aviation service provider to Northern Ontario, NOHFC's support in Wisk Air Helicopter's third Bell 412 Aircraft contributes to essential services for the North, including utility and essential power line services, aerial construction and essential infrastructure, search and rescue and emergency services," said Mark Wiskemann, President and CEO of Wisk Air Helicopters. "With the province's support, we continue to meet our goal to generate jobs in the region and introduce and generate skill training, including delivering helicopter and power line training for our First Nation partner communities."
The investment will create six skilled and good-paying jobs at Wisk Air.
Quick Facts
Wisk Air has 35 years of experience in a wide range of fields, including firefighting, helicopter powerline support as well as providing key transportation services in the mining sector and medivac operations.
Wisk Air operates from a main airbase and hangar in Thunder Bay with additional facilities in Pickle Lake and Red Lake, Ontario.
The NOHFC promotes and stimulates economic development initiatives in Northern Ontario by providing financial assistance to projects, big and small, that foster growth and job creation.
Since June 2018, the NOHFC has invested more than $120 million in 830 projects, creating or retaining over 2,300 jobs.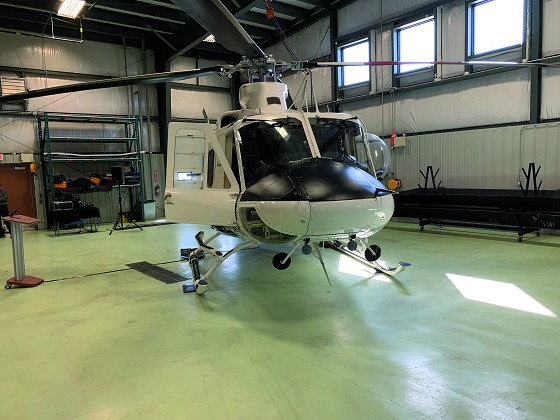 Greg Rickford
"Wisk Air has become the standard for helicopter services for NW Ontario. Today's investment is supporting an acquisition of a new helicopter and support for 6 high skilled jobs."
"The $1 million contribution is from the tax payer of Ontario, most importantly through th NOHFC. These funds leverage other funds for the
business."
Mark Wiskemann
"This has allowed us to expand our business. The business is growing and continues to grow to service the communities of NW Ontario in a variety of fields. We are busy in forest fire suppression, fiber optics and and powerline construction. We are available for search and rescue and medical events. Wisk welcomes NOHFC as it helps us generate other funding."
" I do have confidence in NW Ontario. I'm from Red Lake in the 80's with friends and family still there. I have two adult children who are helicopter pilots here. My commitment to the area is growing the business and serving NW Ontario. This is year number 39 for the company."
"This helicopter we are talking about today has been out on powerlines building andsearch and rescue. It was acquiredMay 26, 2018. The helicopter has a variety of configurations including heavy lifts for Hydro One , VIP flying and medical alerts.It was purchased in a used condition at acost $3.5 million. All aircraft are kept up to the nth degree."