MV FEDERAL CEDAR OPENS OCEAN-GOING SHIPPING
IN PORT OF THUNDER BAY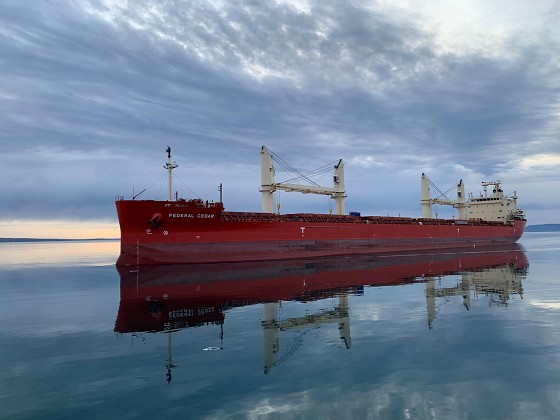 The Marshall Islands-registered M.V. Federal Cedar became the first ocean-going "Salty" vessel to enter the Port of Thunder Bay during the 2021 navigation season. The vessel berthed at the Richardson International Main Elevator Sunday morning, April 4, marking the earliest opening to saltwater vessel traffic at the Port in 5 years.
The vessel is loading 12,000 metric tonnes of Canada Western Red Spring (CWRS) Wheat for direct export to Puerto Rico.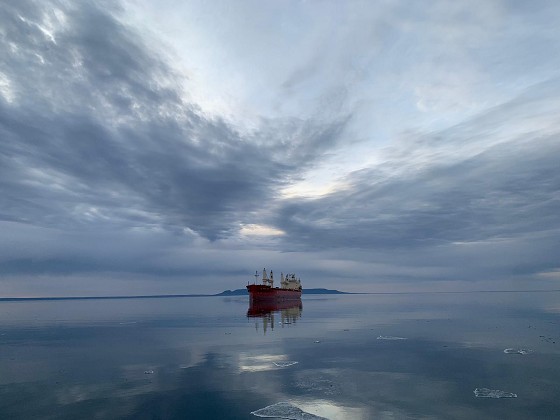 The 5-year old Federal Cedar is owned and operated by Fednav, Canada's largest ocean-going, dry-bulk shipowning and chartering group. The agent for the vessel is Thunder Bay Shipping Inc.
Federal Cedar Captain Pradeep Dattajirao Nalawade and Chief Engineer Kalyan Kumar Roy have earned the Port's Top Hat Honours for 2021, however no ceremony will be held due to pandemic protocol. The marine shipping industry continues to maintain measures to prevent potential spread of infection and enable the essential movement of food and supplies to consumers.
Photo Credit Captain Nathan Dawson, Thunder Bay Tug Services