MINNEAPOLIS GOLF OFFERS VARIETY
by Scott A. Sumner
www.golfingnews.ca

As a resident of Thunder Bay, Ontario located just 300 miles from Minneapolis, I had never played any golf in this urban area. There had been several trips to Northern Minnesota including Lutsen, Biawibik and Brainerd but never to the glitzy area of Minneapolis - St Paul.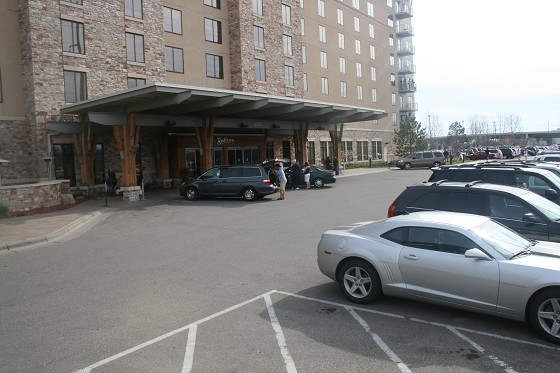 My trip began with a 5-hour drive down Hwy 61 adjacent to beautiful Lake Superior, the largest fresh water lake in the world!, to Duluth and then on to the Radisson Lodge Mall Of America in Bloomington. The 400 room plus Radisson features the Water Park of America and is right
across the street from the famous Mall of America. The Radisson is an excellent place to base your stay in the Twin Cities and offers a very clean modern room complete with 42 inch flat screen TV and a nice desk area with a king bed as well. In my room were two bunk beds as well curtained off. The Radisson is a very family friendly place.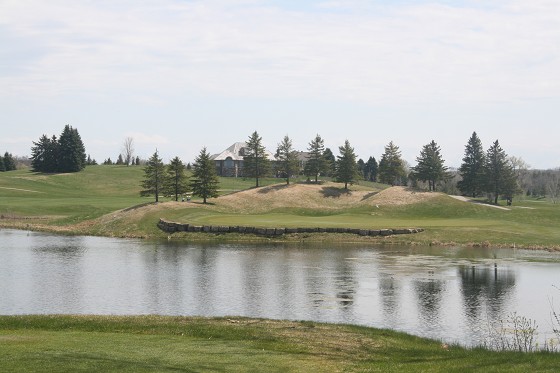 My first course to play in Minneapolis would be the Legends Club located about 15 miles from the Radisson. The course opened in 2001 after a redevelopment. Formerly called Scottsdale, it was bought, redeveloped and opened in July 2001.
" There is probably not a blade of grass the same here. The designer was Gill and he has done several redesigns of courses in Minneapolis. Enebeck Construction did the work and it's arm, Tradition Golf manage this and several other courses in the area.," said Jim Amireaylt,
starter and ranger at the Legends."
The Legends has a $79 green fee plus $15 cart fee and offers some specials. There are 36 homes on the course and some of those homeowners are members, but it is basically a daily fee course. Typically the Legends opens early in April and can stay open until November if the
weather is good.
" I like the fact that you know where you are going on the holes here at the Legends, there is lots of undulation and there is the feeling of being in nature out there. It has a natural feel. We can have 240 players out here in a day but you didn't' know it. You can play it differently every time you come out here depending on the wind. The variety brings a lot of people back," said Amireaylt. " I have had golfers from Toronto, Edmonton and Winnipeg here. We have great people at the Legends and the players feel welcomed. The course is always in great shape."
It was especially fun to play with Pat, a golf professional who played for East Tennessee State at college and then on the Asian Tour where he achieved some great success. His 300-yard plus drives allowed him to make at least 6 birdies on the round and drive a par 4!
My next golf course stop was Stonebrooke Golf Club in Shakopee. The weather was a little rainy and overcast but the course was still fun to play with Brian Grinde, Assistant Golf Pro at Stonebrooke Golf Club. Brian is originally from Fargo, North Dakota and did a golf scholarship
in Colorado.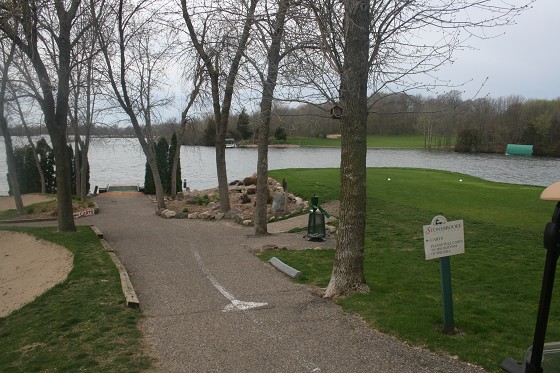 The Stonebrooke Golf course is about 20 years old and plays to about 6500 yards from the back tees. The greens are fast, undulating and very tricky. It is located in Shakopee, 25 minutes from downtown Minneapolis. The clubhouse is one of the best in the Minneapolis area with several waterfalls visable adjacent to the dining area. The green fee here is $58.00 and if you book online you get the golf cart for free. You can see what times are available at www.stonebrooke.com. Fall rates are $39.00 Stonebrooke is located 2 1/2 miles from the Mystic Lakes Casino.
" I like the scenic views especially on holes 7 and 8 where you get a ferry ride on our custom pontoon boat to number 8. We pick up your carts and drive them onto our pontoon and then take you across the lake. It is nice and a great feature of the course," said Brian Grinde. "We mostly have the general public as players and it is fairly easy to get on especially on the weekdays. The last two years we have started around March 15th and go to mid November."
After two days of golf it was off to the Best Western Plus Shakopee Inn, which was even closer to the courses coming up for me to play. This hotel property was the First Energy Star hotel in Minnesota and prides itself on the many energy saving techniques they have put in
place. The hotel features a full breakfast for it's guests and offers a games room, pool and 5 computer workstations for your use at no cost. There is also free Wi-Fi in the rooms.

During my stay here I was able to visit the Canterbury Race Track, which is few miles away. This famed facility features on and off track betting and an elaborate card room. It's worth a visit.

My next golf course in Minneapolis would be the Ridges at Sand Creek, located just about 10 miles from my hotel. " We started construction in 1999 and opened in 2000 so it is our 11th year of operation. We had a good spring then and two construction crews working on it, one on the bottom holes and one on top. There are 11 holes below the ridge and 7 holes up on top. The course holes on the top are bigger and wider open. Down below the course is tighter and you have sand creek running through it," said Mike Malone, owner and GM of the Ridges at Sand Creek. " You have such a variety of holes designed by Joel Goldstrand who played on the PGA Tour for 18 years as a journeyman. He retired to be the club pro at Minneapolis Golf Club and then started doing design work. We thought at the beginning it would be better to have some one from out of state but I knew Joel and thought I'll interview him last. He just knew so much about building our golf course and also knew the site guys well. It was kind of a tough site to do due to the clearing. We got the guys from Ashland, Wisconsin - Northern Clearing to do the work. They did Superior National Course -the third nine as well."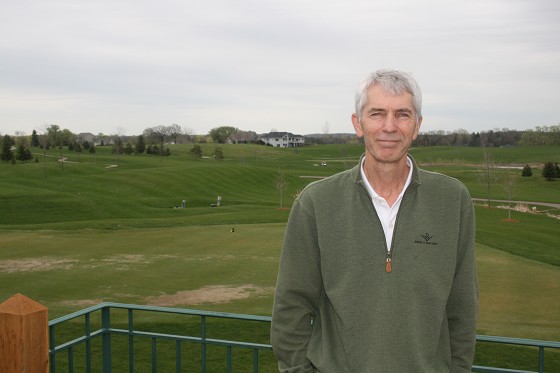 The Ridges at Sand Creek is a pretty course with a rail line just beside the course, which is a cute small freight operation to a flourmill and hook up to the main line. There is a local artist who lives on the course and has some of her artwork on display as you make your way down to the lower part of the course on the back nine. There are 44 home lots on the course.
" We felt people want to live at the course not on the course. We did the course buying the land from the developers to keep it separate. We have 400 acres here and the bigger the piece of land the better you can get the landing sites. There are no blind holes," said Malone. " The
beauty of our area is there is lots of things to do with Canterbury Race Track, Mystic Lake Casino, Valley Fair and the Mall of America close by. People like to stay in Shakopee."
" I like the variety of the course. You really get to use every club in your bag. I enjoy a game of golf like that. You have 5 sets of tees so you can play from 5100 to 7000 yards. If you play your right yardage you can make some pars and birdies and that is fun," said Malone. " It is going well here. We get mid 30,000 rounds per year and rely on the area of southwest metro mostly. It has been fun for me owning the course as a long time golf pro. I like the game and the people. I am here every day."
The green fees at The Ridges at Sand Creek are $36 walking through the week plus $15 if you want a cart. Weekend it is $43 plus $15 cart. On their web site www.ridgesatsandcreek.com are specials early and late in the year. The course is open until mid November usually.
My last night staying in Shakopee would be at the America Inn Shakopee, which is very well located in the area. This modern property features a great breakfast complete with the ability to make your own waffles! After checking in to this hotel I was off to see the new Target Field and the Minnesota Twins play the Detroit Tigers. It was a fun experience to take the Metro liner from the Mall of America right to the entrance of Target Field. After picking up my media credential
it was off to the Press Box in this brand new stadium. The food served to the media was excellent. This game began under a hostile looking sky and after 4 innings large sized hail began to fall. The game was delayed but finished that evening with Detroit easily winning the
match.
My final golf game in Minneapolis would be the Wilds Golf Club. The course opened July of 1995 and was designed by the team of Tom Weiskopf and Jay Morrish design. " Our course is unique in that many courses look at the land and where the house will be built and then look at the golf course after that. We wanted to build the best golf course on the land the designers chose first. They could do whatever they wanted and then we would build the home lots later," said Shad Gordon, GM and Director of Golf at the Wilds Golf Club.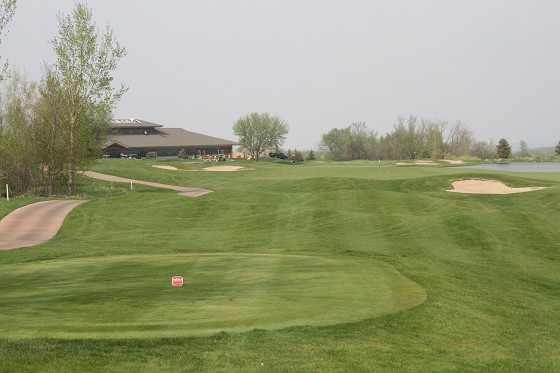 The Wilds Golf Club is located right near the Mystic Lake Casino property and is an upscale area. The course features broad fairways and winds itself through some very attractive homes.
" What I like about the course is that every hole is different and has it's own personality. You kind of do a figure 8 around the property and the holes are unique with different winds, etc. You usually don't see any other holes except for one. It is great for our layouts. We have 140 acres here and there are 1200 houses on the whole property. Not all of the homeowners are golfers but they take advantage at least of the clubhouse," said Gordon.
" You can go on our web site and it is updated almost daily to have the latest and greatest information. We can be busy say when we have our pay the temperature rate but golf had changed over time where today it is a lot easier to get a tee time than say 5 years ago primarily due to the economy. Today you can get a tee time on Saturday. You can find a place to play if you look around," said Gordon. " We are a public course but offer a VIP package for $2695 where you get unlimited golf and cart with no dues or any minimums. Also you could try our players card which for $200 upfront means you get a reduced green fee of $55, 7 days a week including cart. It is a pretty good price point to work with."
" We don't have a signature hole but I feel every hole has it's own personality. There aren't any holes that don't seem to fit. The elevation changes are great and picturesque. For me personally what I like about the Wilds is I started my career here as my first job. I met my wife here, who was the beverage cart gal and is now a schoolteacher. I proposed to my wife here and had my reception here. This course means more to me than anybody else. I started out changing steel spikes, sweeping the floor and worked up o the top position here," smiles
Gordon. " I grew up as a caddy at Hazeltine and took business at college. I enjoyed taking clients out to the course so much that I decided how can I work in golf full time. If you do something you love you will never work a day in your life, my grandfather told me."
At the Wilds the rack rate green fee in the summer is $80 plus a cart fee of $16. That also includes unlimited range balls usage. They also have twilight weekday rates that can range from $30 to $80. They are known for their spring and fall promotions where you can pay the green fee rate of the temperature.
It was fun playing golf in the Minneapolis area. This is a great place for Canadians to visit especially early or late in the golf season. The weather will be nice there, especially compared to home in Canada!