Locally owned and Operated, Superior Strategies Supply and Service Inc.

By Sherry Hanes (Aug., 2020)
Looking for that one company that can provide superior business management strategies, not to mention, corporate and business supplies? Look no further! Superior Strategies Supply and Service Inc., is here for you and they have one primary purpose, and that is to help you strengthen the success of your bottom line?

If your company is receiving or is thinking of acquiring a strategy planning/service company for Business Support, Health and Safety Management Systems, Health Management Consultants, Human Resource Management, Occupational Health Training, Project Consultation, Project Management Consulting, Project Management Training, Safety Management System, or Safety Training Solutions, to mention a few, then Superior Strategy and Supply Inc. IS the 'diamond in the rough' you've been looking for!
As we all know, choosing the right company to provide the right services for integrated strategies, practical solutions and measurable results can save hours of frustration AND improve your bottom line. And, in a lot of cases, having the right programs and systems in place, can save you $$$$.
Superior Strategies Supply and Service Inc., which is a 100% Indigenous owned business, specialize in the delivery of successful project management, human resource, business, and economic development solutions. Their versatility in delivering the services their customers have come to count on include, client specific & value-added Occupational Health & Safety Management Systems and Business Support. The services provided by Superior Strategies Inc., offer an insurmountable range for industry and corporate sectors, which involve an impressive list of partners.
So, let's meet the man who, not only created this very successful and resourceful company but, is also a resident of our great city, Thunder Bay!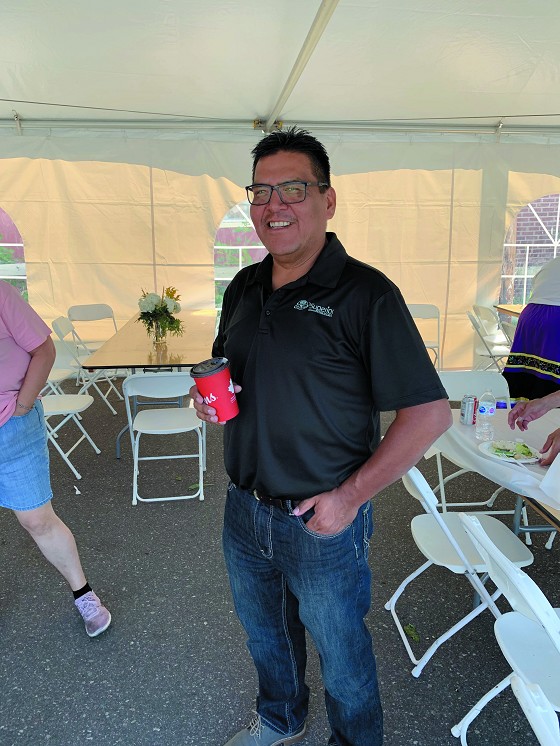 Meet Jason Thompson, owner of this great company!
The young, fourty-six, year old, Jason Thompson, is a very proud member of the Red Rock First Nations, and he shares, "I was born in Lake Helen Reserve and grew up in the community there and until I moved away for work purposes. I am also proud to announce that in 2006, I graduated from Confederation College from the Human Resources Program. I committed myself to studying while I worked in Ear Falls for two years, at the Weyerhaeuser Company, (Weyerhaeuser Company ) Following the move to Ear Falls, I then moved to Thunder Bay, where I worked at Bowater Inc., now known as Resolute Forest Products, as a Lead Operator."
Jason became involved in Health and Safety purely as a passion, but his main background lay in Human Resources and as he states, he was always enticed in health and safety, in his earlier days, when he was employed with MacMillan Bloedel, located in Nipigon. Jason explains that he is very much a 'people person' and a very social person so, the Health and Safety and Human Resources just seemed to blend in very well with him personally and professionally. When asked about what his greatest strength is, personally, his reply was interesting and light hearted, "I think I am a very approachable person. Integrity is a very big part of who I am and what I'm about. You know, … family, … values, …these are near and dear to me. I value people probably more than anything. I am of the opinion that, you can have all the things in the world…all the equipment, you can have the latest gadgets here and there, but if you don't have people, your business will not survive. I treat my people with respect and I try to be as fair and honest with our employees as much as possible. Obviously, my 'face' is there a lot, but I would really like to see my employees 'showcased' because they are the drivers of this business and I never lose sight of that. Having worked in Health and Safety and having worked in construction and in forestry, they are a little bit more hazardous but, I've always said to my employees, 'Nothing we do here, is worth getting hurt over or killed over. I never, ever want to jeopardize safety for a dollar and I never want to have to tell somebody that their husband or wife, will not be coming home, because they got hurt on the job.'"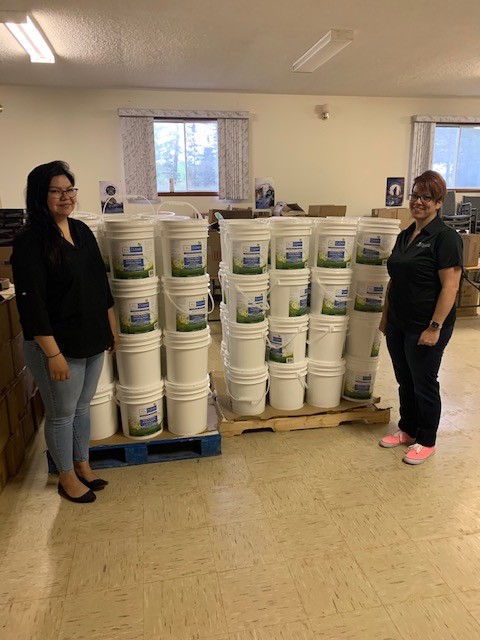 The company employees twelve personnel currently, who can attest to the fact that Jason is an excellent owner and leader of his company and treats everyone like family. Loyalty works both ways, according to this driven and highly successful entrepreneur. Also, Jason reports, it is in the works for recruiting more employee in the very near future.
Jason is currently working on some very large opportunities, that will lead to some significant growth, not only for them, as a business but, also from a regional perspective.
In partnership with other viable companies, it is the top concern that each partner, share the same intense focus, 'quality services for every customer!' When it comes to partnerships, each partner is definitely unique. Each one being specifically designated in a different type of service.
"Early on in the business, we relied heavily on third party contractors and over the years, as we became more independent, we've doing a lot of things 'inhouse' and becoming a lot more self-sufficient. We are competitive economically and we deliver exceptional service."
As with any business partnership, at least in Ontario, each company operates within its own agreement with whomever they partner with. The companies set their own arrangements and conditions, with each other, to the benefit of each firm. There are many Ontario laws governing agreements so, choosing the right partner is one of the most important aspects at the onset of the process. Understanding Ontario's governance of Partnerships, in itself, requires critical thinking in the process for vetting a proposed prospect for an intended partnership. Endorsements can make or break the reputation of any company AND rest assured, the prospect for partner is also performing the same vetting process about their intended partner, and if not…they should be.
Jason and his team are genuinely committed to each and every customer, and he explains: "We are very conscious about ensuring that we examine all expectations for each client/customer and we ask each customer, '"What are you hoping to achieve?"' We don't want to have anybody not sure of what they are getting into, so we identify expectations to meet those expectations and, in most cases, we believe we have exceeded the expectations."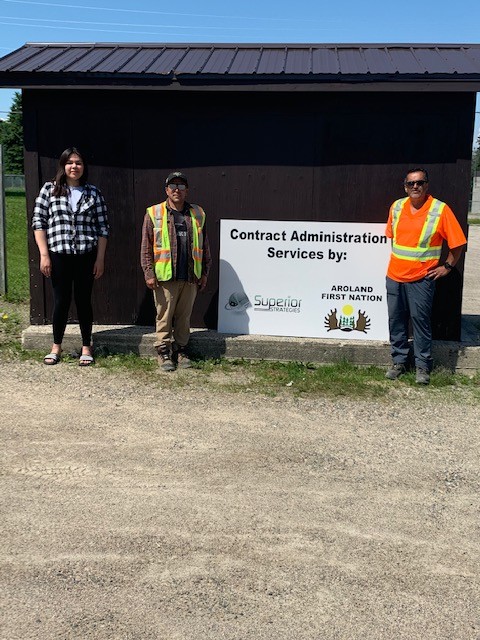 And, when it comes to integrity? "Integrity is a huge part of our business and people have a choice about working with us and we have a choice as to if we want to work with them and at the end of the day, there is nothing left but your integrity, and that is important for us!"
As far as future partnerships with other companies, Jason is excited to make mention, "There is a lot of potential, but I am not at liberty to impart that information at this time until it's official but, there is a lot in the works and that speaks volumes as to who we are as a business and our values and what we've been demonstrating over the years."
Continuing in the interview, I ask Jason, "Why should companies/businesses, want to contact Superior Strategies Supplies and Service Inc.?",
"We want our customers to be happy, bottom line! We want our partners to be happy so, it's a win-win for everyone. I have a great team working for me and we try to keep it very family orientated and family based, and our game plan is to be around for a long time, so we want to create something that has a positive legacy. One of the things that I heard from one of my clients here before, is that, 'Everybody locally, fights for business but, we're not doing a great enough job servicing our customers', and in this came from a customer of mine. I said to myself, 'Well, you know what? I'm going to change that!'…I want to ensure that to our customers have a great experience and we want them to keep coming back to us. I truly value everybody in the community from, competition, to colleagues to whomever…it is all needed, and it's going to take us all working and corroboration to ensure the success of our community and the region."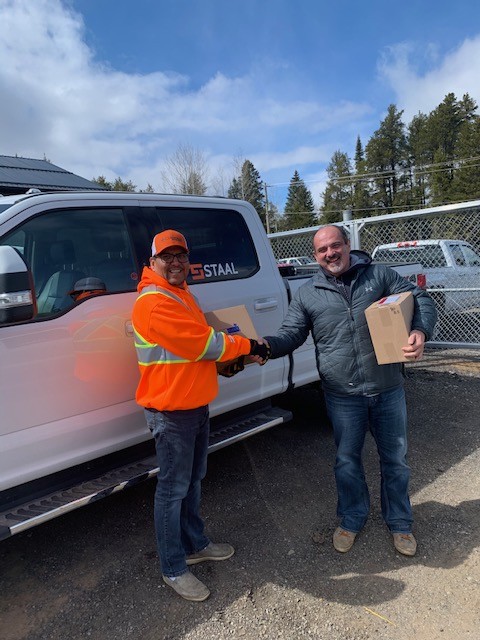 Jason created the company about ten years ago and as Jason explains, "When I first started the company, I started it as a way to help to cover some costs, as my wife was looking to go back to school following the collapse of the forestry industry at the time. My wife and I, both worked in the forestry industry and also, the unfortunate thing too was, that we were seeing some of our friends scrambling to find work when the collapse happened. So, it was kind of a way to subsidize for her return to school and I was working in a field that I enjoy, as a First Aide Instructor in Health and Safety, and it had just taken off from there."
Today, Jason is adding to his company and tells Thunder Bay Business Magazine, "Two years ago, I also started the supply business as one of very few 100% Indigenous owned and operated supply businesses and this ultimately came as a result of me being very active with the Chamber of Commerce and other governing events. Much of corporate Canada, had been putting a call out for Indigenous businesses, and with my experience, working in construction, forestry, and or even in the public sectors, I saw that there is an opportunity in this market place for Indigenous business in consumables. That kind of tied in nicely to our training and consulting business so, I got that about two years ago. I am very proud to say we recently acquired the office supplier business from TBXI, offering office supplies, industrial supplies and custodial supplies. And again, it is another element of what we bring to the table in business."
Yes! It is true, this much needed, strategy service and business supply company, is still young by way of comparison but, the expertise and quality of what they can offer you, is everything your company should expect and more!

What are you waiting for?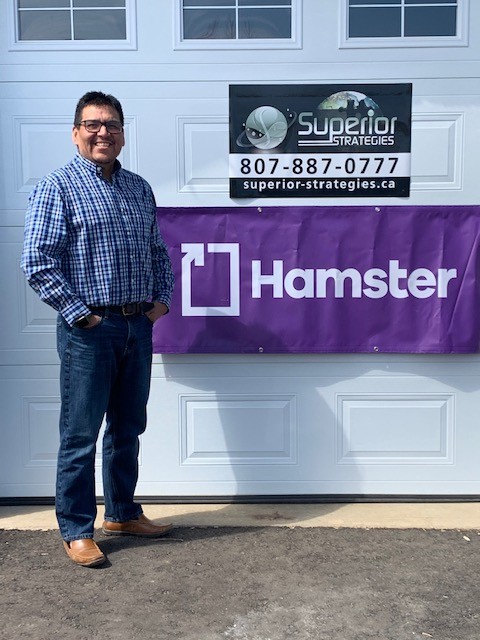 Contact them today!
Superior Strategies Supply and Service Inc., it just might be the most important thing you can ever do for your company. Check out their SERVICES, COURSES, PRODUCTS, TRAINING, ONLINE TRAINING and PARTNERSHIPS at, https://www.superior-strategies.ca/pages/services
North Western Ontario
Jason Thompson
Owner
Mobile: (807) 621-5726
jthompson@superior-strategies.ca

Kirstine Baccar
Office / Business Development Manager
Mobile: (807) 889-0812
kbaccar@superior-strategies.ca

Tara Thompson
Office Administration
administration@superior-strategies.ca

Paula Bernier
Executive Assistant
(807) 621-9510
pbernier@superior-strategies.ca

Rosanna Kawtiash
Trainer/Consultant
(807) 708-9289
rkawtiash@superior-strategies.ca

Phil Wawia
Trainer/Consultant
(807) 629-6081
pwawia@superior-strategies.ca

Kendra Tocheri
Finance Clerk
ktocheri@superior-strategies.ca

Located at:
2 Gas Rd, Lake Helen Reserve, Nipigon, ON P0T 2J0

1795 Dawson Rd, Thunder Bay, ON P7G 2E7

875 Tungsten St, Thunder Bay, ON P7B 6H2

Phone: (807) 887-0777
Thunder Bay Office: (807) 623-2004
Toll Free: (844) 881-0777
Fax:807-887-0077
Email:
jthompson@superior-strategies.ca
Business Hours:
Mon- Fri- 08:30 AM - 05:00 PM
Weekends- Available by appointment.
Working together, Thunder Bay is well known for supporting locally owned and operated businesses, as it is key for the vital growth in sustaining, an economically healthy community AND region!