FedNor investment to enhance tourism and create youth employment in
Thunder Bay—Rainy River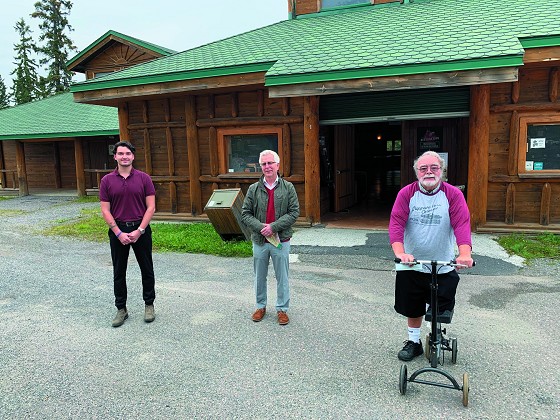 Young Canadians have the talent and drive to succeed, and local employers are eager to benefit from their unique perspectives. Providing opportunities for young graduates to prove themselves and for organizations and businesses to access a skilled and enthusiastic workforce is precisely what a Government of Canada internship initiative is doing in Northern Ontario. Since its inception more than three decades ago, FedNor's youth internship initiative has helped create more than 1750 jobs for local youth.
Federal government supports youth and recovery efforts in Northern Ontario
Marcus Powlowski, Member of Parliament for Thunder Bay—Rainy River, on behalf of the Honourable Mélanie Joly, Minister of Economic Development and Official Languages and Minister responsible for FedNor, today announced a FedNor investment of $31,500 to help maximize the economic potential of Chippewa Park's 100th anniversary celebrations. This strategic investment will enable The Friends of Chippewa Park to hire a youth intern as a project coordinator for a one-year period.
As a result of COVID-19, Chippewa Park had to scale back its 2020 summer operations. Hiring a youth intern to support the Park's recovery efforts will ensure a smooth re-opening, as well as help maximize the park's planned 100th anniversary activities in 2021. While on the job, the youth intern will gain valuable hands-on experience related to community economic development, marketing and fundraising.
Today's announcement highlights the Government of Canada's commitment to supporting young Canadians through this difficult time. Helping young people acquire essential on-the-job training will help position Northern Ontario on a course for sustainable growth and future prosperity. Initiatives like the one announced today will only become more important as our economy rebuilds and evolves in the years to come.
Quotes
"The energy and ingenuity of young Canadians are critical to the success of our economy. We know that businesses and youth have been hit hard by COVID-19, and we stand with them. Our message to them is clear: we've been here for you with immediate measures, we're here for you now as our economy reopens and we'll work with you to create more jobs."
The Honourable Mélanie Joly, Minister of Economic Development and Official Languages and Minister responsible for FedNor
"Creating high-quality youth employment in the region opens up new opportunities for young Canadians to build their careers, contribute to the economy and raise a family right here at home in Northern Ontario. Chippewa Park has been a much loved destination for families for generations and I'm happy this funding will support their efforts to host an amazing 100th anniversary celebration and season."
Marcus Powlowski, Member of Parliament for Thunder Bay—Rainy River
"We are excited to welcome a creative young mind to the team as we prepare for Chippewa Park's 100th anniversary celebrations in Spring 2021. This is a historic event for our organization and Chippewa Park and we are thrilled that FedNor and the Government of Canada stepped up so we could hire a youth intern to help make our centennial celebrations a tourism and economic success."
Lorraine Lortie-Krawczuk, President, The Friends of Chippewa Park
Quick facts
Chippewa Park is a 270-acre park located on the shores of Lake Superior just south of Thunder Bay. It is home to the 105-year-old C.W. Parker Carousel, an historic tourist attraction popular with kids of all ages. The park will be celebrating its 100th anniversary in 2021.
This investment is being allocated through FedNor's Northern Ontario Development Program, which supports projects that promote sustainable community economic development, enhance business development and growth, and facilitate innovation.
Since its inception, FedNor has helped provide more than 1750 young post-secondary graduates with their crucial first job, and assisted countless local organizations and businesses access a qualified and talented workforce.
Associated links