COLIN SOBEY WINS THE 2019 TELECO DISTRICT AMATEUR AND SUCESSFULLY DEFENDS HIS 2018 TITLE!
by Scott A. Sumner

Colin Sobey sucessfully defended his 2018 Thunder Bay District Amateur golf championship with a 2019 win this year!.>" It was a battle out there starting three back of Ryan and playing with a 15 year old as well. I hit 14 of 18 greens in regulation. It is tough to remain composed over 54 holes, you don't see the same hole twice as the amateur is played over 3 courses. You have to be physically and mental good, it is a grind. Today I said I would play conservative golf with three drivers holes only," said Colin Sobey.Last week Colin also pulled off the club championship at Centennial.It was fun playing in the final group with 15 year old Jack Moro according to Colin.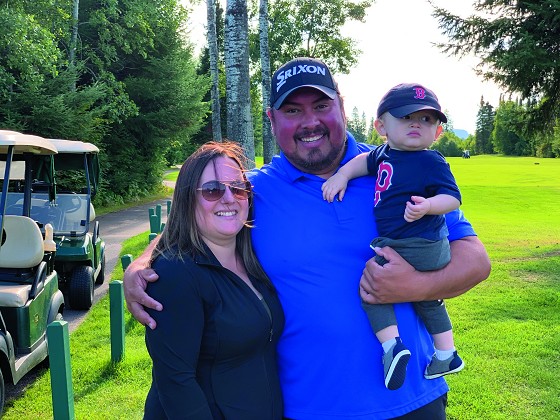 >" I asked Jack how are your feeling and play just like you are playing with your friends today. Jack hit a perfect drive and approach shot on the first hole and made a birdie and then we were chasing him for awhile. It does get tiring and Jack played so good."
" You have to come out and put your ball in the right spots. You need to give yourself a chance based on the pin locations. My iron striking was really good today at Whitewater. To win the amateur two times in a row is fantastic. I'll have to come back next and try for the threepeat." notes Colin Sobey.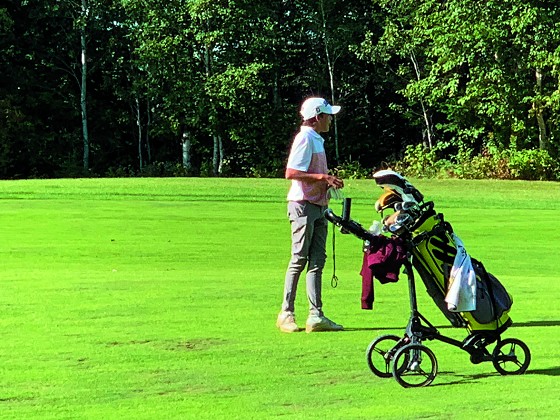 Jack Moro, age15, finished third in the overall championship, quite an accomplishment at a young age." It was awesome today, going into the day I just wanted to hit fairways and greens and I did that pretty well. I was nervous at the start but calmed down after the first tee shot," said Jack Moro, St Patrick High School student." I started golfing at age 3 when I got my first clubs and starting playing tournaments at 7 or 8 and loved it from the start. The next few weeks I have high school golf lined up which will be fun. I won the junior player of the year here and played in an event in Manitoba and qualified for the Canadian Juniors the second week of August. It was incredible there. My goal is to get a US golf scholarship and play on the tour someday. I'm happy with my performance, left a few shots out there but overall it was good."
Overall ScoresColin Sobey 216 Ryan Pietila 220 Brett Shewchuk 221 Jack Moro 223 Barry Caland 226 Casey Niemi 226 Scott Glomba 230 Nathan Mercier 231 Hank Wilke 234 Trevor Green 241 Spencer Bodnar 241 Dustin Mauro 244 Rob Campbell 246 Albert Drake 248 Ed Olsen 248 Tony Stokaluk 249 Andy Karanasos 250 Scott Wilke 251 Ron Compardo 252 Aaron Leupen 254 Kevin Campbell 254 Frank Conci 255 Mike Satten 256 Decio Lopes 256 John DeGrazia 258 Dan Kukko 261 Ash Nate 270 Danial Niemi 312