THUNDER BAY PORT EXPERIENCING ANOTHER EXCELLENT SEASON
by Scott A. Sumner
Nearly halfway into the 2015 shipping season, the Port of Thunder Bay continues to experience very strong cargo volumes. As of July 31, grain shipments through the port's elevators are 26% higher than the 5-year average, and on-par with 2014, which was the strongest season for the port since 1997. The port experienced its second-best July for grain in 18 years, led only by July 2014. The month was strong for other cargoes as well, with coal, potash, dry bulk and general cargo volumes exceeding those posted last year.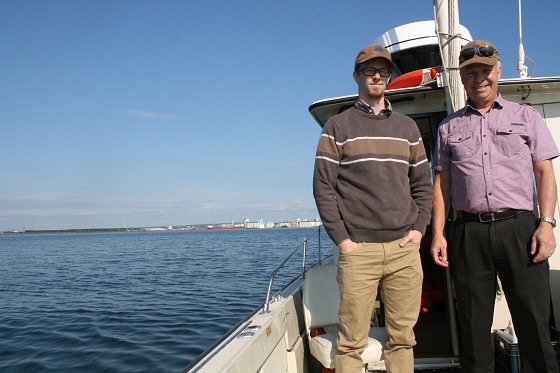 " We are at about the same numbers as last year right now and that was the best year in 17 years so it is so far so good. There has been more diversified cargo this year as we have been successful with structural steel, wood pellets, components for the oil sand and a gold mine in Fort Frances," said Tim Heney CEO Thunder Bay Port. " We have used the large crane on a lot of the shipments and some of them are here because of the crane so it has been a success."
" We have 8 operating grain elevators in Thunder Bay today which means we have a huge storage capacity. Thunder Bay Port was the largest in North America at one point. The big tonnage we are doing now is nowhere near what the port could do physically. There are also other elevators which are not operational anymore," said Heney. " The Thunder Bay Port owns two elevators. One is a site we bought to redevelop and the other is operational but can only do certain things as there is a covenant."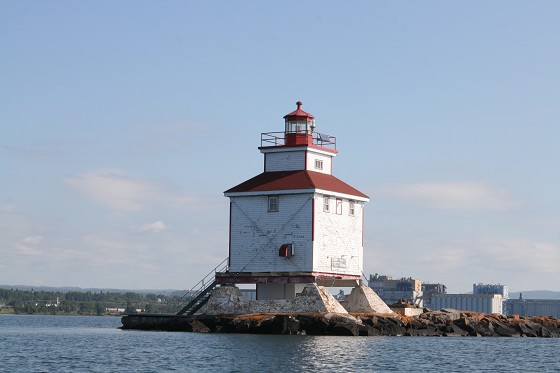 Thunder Bay is one of the biggest ports in Canada geographically and the farthest inland in Canada. Most of the cargo that goes through is Canadian. Many of the other ports in Canada like Prince Rupert, Halifax, Montreal and Vancouver handle foreign cargo mostly US bound. Thunder Bay is the true Canadian facility on the seaway.
" We are in a renaissance period now with new ships and lots of work on the locks. It is very gratifying to see the new investment happening," said Tim Heney. " Mobile X Grain for example is a new company in Thunder Bay using a facility that was ordinally used for iron ore, then potash and now grain- so a unique proposition. It is a direct hit facility so doesn't use a elevator."
General cargo volumes have increased this year, with Keefer Terminal handling a variety of inbound shipments including mining equipment, structural steel, windmill blades, wood pellets and reactors. Thunder Bay Port Authority expects grain volumes this fall to drop off somewhat compared to last year, but still remain stronger than average. Despite indications that the Western Canadian grain harvest will not reach the record production experienced in the last two seasons, the catchment area for Thunder Bay has fared somewhat better than areas further west. Crop harvesting is also expected to be up to three weeks ahead of schedule, meaning grain could reach the transportation system earlier than usual.