Nishnawbe Aski Development Fund Opens a New Doorway to Aboriginal
Prosperity


Nishnawbe Aski Development Fund is taking a new direction for the future. The organization recently launched a new branding strategy including a new name, logo and website. Now formally known as NADF, the modernized brand image aims to cement NADF's market position as the first-choice for Aboriginal businesses in Northern Ontario.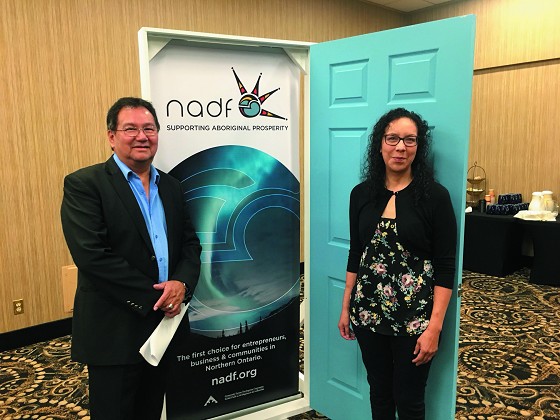 Says, Arlene Meekis, Chair of NADF; "Ensuring that NADF differentiates itself and is top of mind for Aboriginal clients seeking financing and advisory services is essential in this increasingly crowded market
space. Our Board recognized that NADF needs to better own its specialist role and services as an Aboriginal Financial Institution in order to build a stronger Aboriginal business community and compete
with banks and credit unions."

For 31 years, NADF has served entrepreneurs, businesses and communities in Northern Ontario by providing financing, business support, community planning and workshops. The key to this successful rebrand meant considering emerging Aboriginal client needs while remaining true to the organization's community history and values. NADF hired the services of Thunder Bay-based agency, Firedog Communications for the rebranding work.

The new NADF logo illustrates the circle of life, the medicine wheel and Mother Earth. The circle symbolizes that all things in life are interconnected. The four points of the design represent the four
directions; North, West, South, West, with each direction representing a stage of life and a doorway bringing gifts from that direction into the future.


Says Brian Davey, NADF Executive Director; "Personalization of experience is the future of financial services. NADF products and services are specifically designed by and for Aboriginal people,
businesses and communities at all stages of their life, and we provide various doorways to achieve prosperity. We are very proud of our new brand, logo and website because they clearly represent our commitment to supporting a prosperous Aboriginal business nation in Northern Ontario."

www.nadf.org



About NADF:

NADF was incorporated in 1984 and officially established in 1987. Today, NADF services 89 First Nations and their members, on or off-reserve, as well as all Aboriginal entrepreneurs and whollyowned or
majority-owned Aboriginal businesses operating in Northern Ontario.