New Thrift Store Opens On Johnson Avenue
by Scott A. Sumner
Adult & Teen Challenge of Central Canada have been here in Thunder Bay since 2006 and operate a mens residential home at the corner of Syndicate and Ridgeway.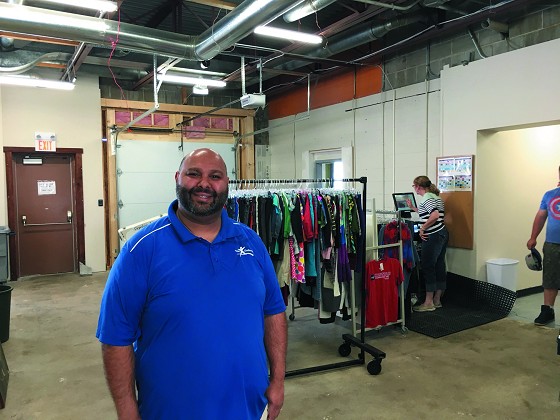 " In the home we help men from ages 18 and up with life controlling addictions. They live with us for 1 year and we help disciple them from the moment they wake up to when they go to bed to have life
transformations. We are a Christian program so they can have lasting change in their lives, ,"said Robby Ahuja, Director Northwestern Ontario, Adult & Teen Challenge of Central Canada. " Our mens home can
host up to 14 people living there. We receive no government funding although they love us as we have a very high success rate. It is our job to raise all our funds to operate through micro business as well
as local business and personal donations from the community."
Adult & Teen Challenge hold 4 major events in each quarter of the year - a paint ball fund raiser mainly for drug awareness - annual banquet dinner with a presentation on what we do - a golf tournament and snowmobile ride.
"There is no long term womens residential program in Thunder Bay and we hope to start one here. To help with this we decided to open a thrift store. Teen Challenge have a great model for this in the USA and we decided to open in Thunder Bay. The goal is to run the store to get money to then have a womens home."said Robby.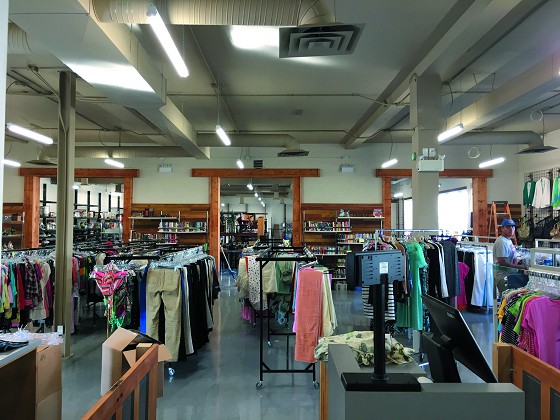 Teen Challenge have over 1300 locations in over 100 countries that they currently operate.
" We are very excited about the new thrift store which opened July 24th. The support from the community has been overwhelming and we are so blessed by all the love we have had. The building is at 107 Johnson Ave at Bay and the entrance is on the rear. We are right behind Renco Foods," said Robby. " We have two donors who basically gave us their money for the down payment and others that gave us the funds to renovate the space. All the inventory is donated to us."
All the staff working at the new store will be Teen Challenge residents or employees. Right now they have the men working here but the long term goal is to have the women working who will be in the
Thunder Bay home. Currently there are five women here for 2 weeks from the Brandon location.
The new store offers household items, nick knacks, furniture , clothing, sporting equipment and anything you would find at a used store.
"We want people to come here and experience Teen Challenge more than just coming here to shop. We want them to experience life change. Our goal is to put hope within reach of every addict. That is a huge, bold statement and we can't help everyone but can put out hope," said Robby. " Upstairs we have out reach groups for youth, women and parents of loved ones opening up. In the store people will see before and after pictures of people who have gone through the Teen Challenge program. It
is more than just a shopping experience. All of the money goes to Teen Challenge. The store is the means to what we do and you will experience what we do when shopping here. We have programs you can sign up for."
The store will be open Monday to Saturday 9:30am to 6pm.You can call 345 2277 to provide donations. They have a constant need for clothes and other household items. The store phone number is 286-7888.