Keeping You Informed
Construction Season is Upon Us!

Now that the winter is finally making its exit, preparation for the 2018 Construction Season is shaping up. And yes! There is a Construction Season. We spoke about this last year remember?

In an interview with Penny Kok, CBCO, Supervisor – Inspections Building Services Division,
Development & Emergency Services Department. City of Thunder Bay, shared this with us. (April 25, 2018)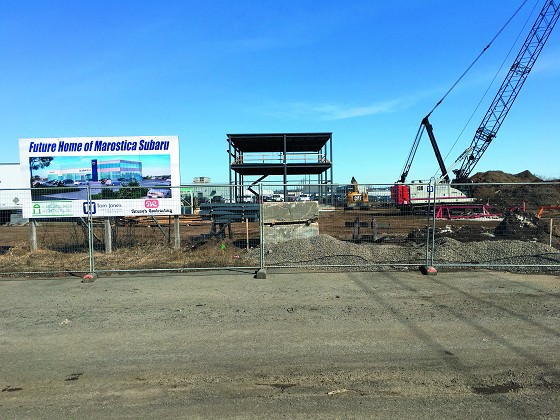 Sherry Hanes: "How many constructions projects are currently slated for 2018 and how does that differ from 2017?"
Penny Kok: "It's too early in the year to compare. Many times, our office is not aware of a project until the building permit application is submitted to our office."

Sherry: "What new business construction precisely is, or will be taking place in our city this year?"
Penny: "Presently, the Subaru Dealership is underway, the Camelot St. Courthouse is being converted to a hotel and the hotel at the waterfront is aiming to open this fall. We are reviewing building permit applications for 2 retail buildings on the Lakehead Landing site on Fort William Rd."

Sherry: "From your list of projects, what are some of the largest projects on the construction agenda?"
Penny "In 2018, we are anticipating the new elementary school construction on the Churchill High School site and the addition to Westgate High School. The Salvation Army is planning to start the new Journey to Life Centre on their Cumberland St site."

Sherry: "What measure of growth for jobs will be realized?" (if you have a percentage)
Penny: "There will be no job growth within the Building Services Division in 2018. I cannot speak to job growth in the construction industry."

Sherry: "How do you see 2018 shaping up for construction in Thunder Bay and region?"
Penny: "I think we will see a similar year to 2017."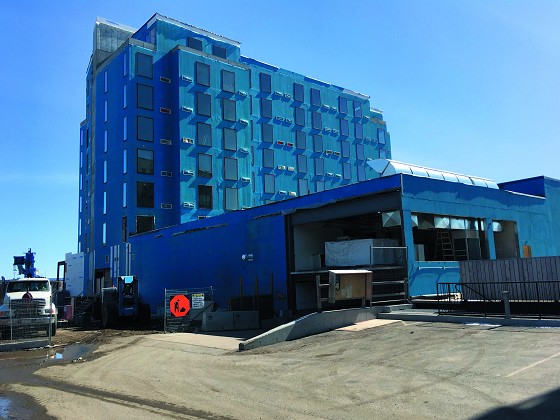 Sherry: "What about apartment buildings and or 'pocket houses', hotels, condos? Do you know what the projection for construction is in those types of structures?"
Penny: "It seems the multi-unit residential units will exceed what we issued in 2017. We issued the building permit for a 24-unit condo on the Terra vista site earlier this year. Our office is currently
reviewing building permit applications for 2 apartment buildings on Leslie Ave for 54 and 63 units. We should see the construction progress past the fundation stage on the 109-unit condo on the Thunder Bay
Country Club site. We are also reviewing building permit applications for a 12-unit apartment on Frederica St and a 9 unit apartment on
Secord St."

Re-cap of Construction in Thunder Bay in 2017and some into 2019, check this out:
The Thunder Bay Art Gallery is currently in the planning stages for a new $33 Million Dollar art gallery on the waterfront, next to the Prince Arthur Landing. The Gallery is tentatively scheduled to open as
early as 2019.
· The Delta Hotel on the waterfront is under construction.
· The Thunder Bay Country Club Condominiums is underway for
construction.
· Shoeless Joe's Restaurant is complete.
· The new Beer Outlet on Fort William road is now completed.

· The Student Wellness Centre at Confederation College is ccomplete
and this component attaches to the main campus building.

· St. Joseph's Care Group is moving along with their $60 Million
Dollar Mental Health Wing.

- a proposed new Salvation Army Building on Cumberland St beside their
existing facility.

It is reassuring to know that the economy of Thunder Bay continues to
grow.
Keep up the great work everyone! Who doesn't love a thriving economy?

Construction alone, offers employment opportunities, and the spin-off from dollars earned and circulated in the community, is what keeps any economy alive and well! Commercial sites developed can only mean one thing…progress! After commercial sites are constructed and opened for business, more employment opportunities also become available, driving the unemployment rate in the city just a little lower than it was prior to new developments brought to completion.If you are lucky enough to travel around this beautiful country of ours, you will notice that most everywhere you go there is building
construction going on. That is indicative of a community focused on advancement.