Habitat for Humanity Key Ceremony

On Friday December 7th a Key Ceremony was held at the 2018 Habitat Home on 640 McPherson St. Habitat for Humanity Thunder Bay volunteers, sponsors, media and staff gathered to deliver the keys of the non-profits 31st home to the newest members of the Habitat family.Habitat for Humanity Thunder Bay would like to thank all of the volunteers, sponsors, and donors of this years house build. With this
support, the Laughtons dream of homeownership has become a reality as they move into their new home at 640 McPherson St.As the Laughton Family build comes to a close, they are excited to pass
the hammer on to the next families. Habitat for Humanity Thunder Bay plans to build a duplex for two families in the next year. These families will officially be introduced at our Key Ceremony.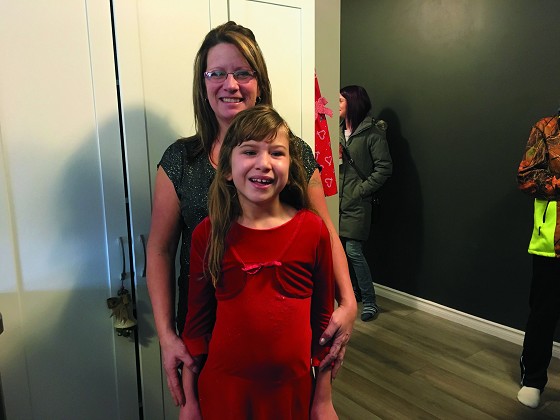 Habitat encourages the community of Thunder Bay to give what they can towards next years house build. They rely on the generosity of our community to fund our house builds, and are always in need of donations of any kind including materials or cash donations. It all makes a difference and the money stays local.
You can see the 2019 site of the potential 2019 home build at 210 Leith
St.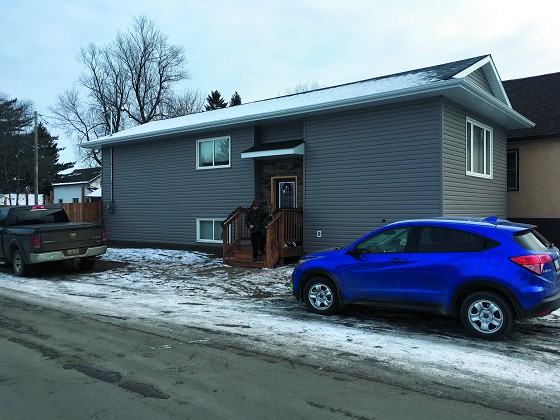 Donna Lynn Susan Laughton, age 9
I am visually impaired and this has been an exciting experience and I am so excited to live here. The house has two bedrooms and I have my own room, I like everything about the house. Honey, our dog, likes the house and runs around all the time.
Shelley Laughton, mom
It is great to have our own home.The build process was exciting and more stressful than I though. Dion does amazing work as well as all of the volunteers. Im glad its over.We started the middle of June and
finished mid November.