Don't be left in the dark: Thunder Bay Hydro
announces new Save on Energy program

We have all heard that energy efficient light bulbs can save us money but if you knew exactly HOW much, you might get a little more excited. With the rising costs of doing business, entrepreneurs are looking for efficiencies and savings wherever possible.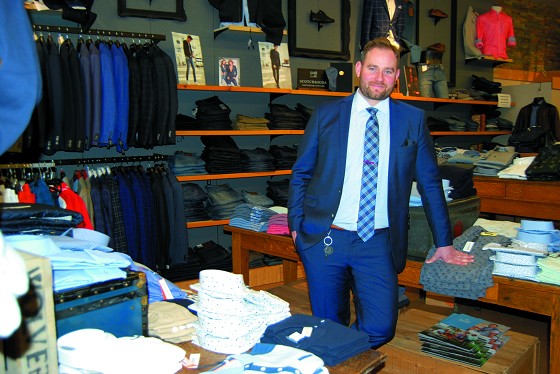 Even saving a few hundred dollars can help, yet businesses often overlook the basic upgrades that could save them thousands— energy efficient lighting.
Lighting is often an ignored, underappreciated aspect of your business when in reality the right lighting is critical. If you are in retail, operate a restaurant, or work in an office, the right lighting can make
an enormous difference to the quality of your space and how you operate.

The Small Business Lighting Program from Thunder Bay Hydro is a very simple solution for energy efficient lighting. It's a program that provides businesses with a free onsite lighting assessment, up to
$2,000 in incentives towards eligible upgrades and a turn-key lighting installation.

"When we say it's simple, we mean it. By signing up for the program the Thunder Bay Hydro Conservation team does the work for you. Our team eliminates the need for businesses to search for a contractor, obtain quotes, submit incentive applications, or even worry about cleanup," said Lesley MacNiven, Supervisor of Energy Efficiency at Thunder Bay Hydro. "There are also several other benefits that will directly impact your business with immediate and positive results."

Investing in energy efficient lighting can improve customer experiences, enhance product displays, increase employee productivity, and reduces energy consumption and operational costs. For Thunder Bay retailer, J.B Evans Fashions & Footwear, the program was an absolute must. The store swapped out a lot of its old lighting, receiving more than half of the project costs returned through the incentive.
"Lighting plays a key role at our store. It enhances the shopping experience by creating an atmosphere to compliment our clothing while highlighting the quality of our merchandise, making colours and
textures pop;" explained Andrew Moro. "Great lighting also supports our customers to look and feel great guiding them throughout the store. The right lighting has a positive effect on everything from first
impressions to the checkout, not to mention in-store operating costs."

Through the Small Business Lighting Program upgrades, J.B. Evans experienced 12,000 kilowatt hours in energy savings, that results in annual cost savings of $1200.

"This is about investing in methods that maximize the efficiency of your business and is one that will increase your profits immediately and overtime," continued MacNiven. "Don't be left in the dark. Turn on
savings for your business."

By upgrading to new energy efficient lighting, businesses also avoid having to worry about lights going out every week or month, disrupting services by having to replace them. New lighting is long lasting and
has an average lifespan of 50,000 hours.

"As a business owner, you should be asking yourself if your lights flicker, if your product displays are poorly lit, if you are spending a lot of time replacing lights— if you answer yes to any of those
questions, this program can benefit you," said MacNiven.

To learn more about the Thunder Bay Hydro Small Business Lighting Program visit: tbhydro.on.ca/conservation.