Delta By Marriott Waterfront Hotel Officially Under Construction
The Resolve Group Inc held an event at Mariners Hall at the waterfront April 25th to announce the new Delta by Marriott Waterfront Hotel is now officially under construction.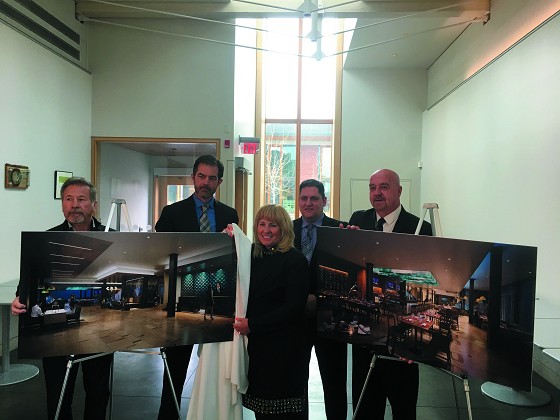 Taking part in the announcement were:

Gisele MacDonald, President ReSolve Group Inc.

Mayor Keith Hobbs

Mark Smith, General Manager Development & Emergency Services

John Guarasci , Business Centre Manager Ontario North Business
Development Bank of Canada

Sam Romeo, Burmet Northern LTD.

" As part of Thunder Bay's world class waterfront redevelopment on Lake Superior,the hotel will become the City's first full service upscale hotel and conference centre after more than a $25,000,000 investment," said Gisele MacDonald, Resolve Group Inc.

Delta by Marriott looks forward to servicing the Thunder Bay community in the summer of 2018.

The Delta by Marriott Hotel and Conference Centre will offer 150 guest rooms and suites including 18 penthouse suites.The Hotel will feature Delta's new brand standards laden with technology features.The majority of the guest rooms will provide spectacular views of Lake Superior and the Sleeping Giant.

The Delta by Marriott Hotel and Conference Centre will be managed by Marriott Hotels and owned by the ReSolve Group Inc.,who developed Vue on the Water Condominiums at Prince Arthur's Landing.

The hotel and conference centre will be comprised of a 9000 square foot conference and meeting spaces including a 5,300 square foot ballroom,all offering magnificent waterfront views, a full service
restaurant and lounge with an outside terrace overlooking Lake Superior, business centre, and a state of the art fitness centre.