Columbus, Ohio Great City To Visit
by Scott A. Sumner
Many people have a bucket list they want to achieve and on mine was visiting the hometown of my golf hero growing up, Jack Nicklaus. Nicklaus, the best golfer of all time with 18 major wins, designed and created Muirfield Village, Dublin, Ohio. In October this venue played host to the Presidents Cup, a competition held every two years between the USA and the rest of the world, excluding Europe. They compete against Europe with the Ryder Cup.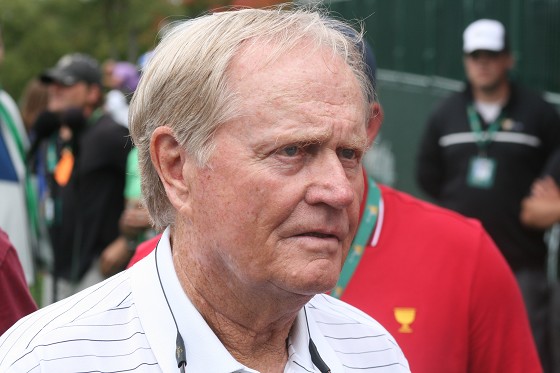 It is really quite easy to get to Columbus with a quick flight to Toronto and then even shorter flight to Columbus. This area has a quite stable diverse economy with medical, insurance, banking, health care, a great tech centre and Ohio State University which is one of the largest in the US. Columbus has stayed ahead of the curve especially when it came to the recession.
There is lots to do in the Columbus area and attending a hockey game between the NHL Columbus Bluejackets and Calgary Flames was fun at the Nationwide Arena. " This area used to be the site of the old Ohio penitentiary. It was completely torn down and the arena and building surrounding with are mixed uses, is called the Arena District. The arena was built out in 2000. There used to be nothing here and just the gap between downtown and the Ohio State University site," said Scott Peacock, Public Relations Manager for Experience Columbus. "We pride ourself on having a very clean and safe city. We recently tore down an old abandoned mall and made it green space in the downtown area. It is a family friendly community."
Dublin is a suburb to the north and west of Columbus where the Muirfield Village Golf Club is located. The Presidents Cup competition was a rainy one but fun to see up close and personal. Standing on the first hole tee box area meant you were a few feet away from former US President George W. Bush, Jack Nicklaus as well as Tiger Woods and others. As a Canadian it was fun to see Saskatchewan born PGA player Graham Delaet compete and do so well. The USA squad won the event fairly easily although not without some final holes surge from the Internationals.
The Columbus Zoo is one of Columbus's gems. It is the number one zoo in the US and home to well known Jungle Jack Hanna, who is director emeritus. They are expanding to include an open air African Safari. The zoo itself has a waterpark attached and a golf course. Visiting the zoo is a whole day in itself. Ohio State University is located in Columbus and is the largest university in the country. They are a major employer and economic driver. Their stadium for football can hold over 105,000 people. People come in from all over the country to attend games. There are over 60,000 students every year going through the University.
The Dublin area is great for golf and have a lot of good top ranked public course you can play. " Golf Magazine ranked us the second best golf market in the US a few years a go. We also have good hotel options where you can stay downtown or be in the suburbs. Our new Hilton is a model for them and feels like a boutique hotel and is very reasonably priced. We have good airlift and the drive is around 6 hours from Toronto," said Scott Peacock. " We have hockey here, the Columbus Blue jackets, and you can get in and see a game here as we have tickets available. You can visit www.exeperiencecolumbus.com We have hotel booking right there, links to purchase to purchase ticket to the zoo or hockey games."
Just before the awards ceremony of the Presidents Cup I had the opportunity to talk to Jack Nicklaus, one on one, for 5 to 10 minutes. That topped off the whole trip for me and as they say in the Mastercard commercials was " Priceless".