Board of Governors Announce Kathleen Lynch as Incoming President of
Confederation College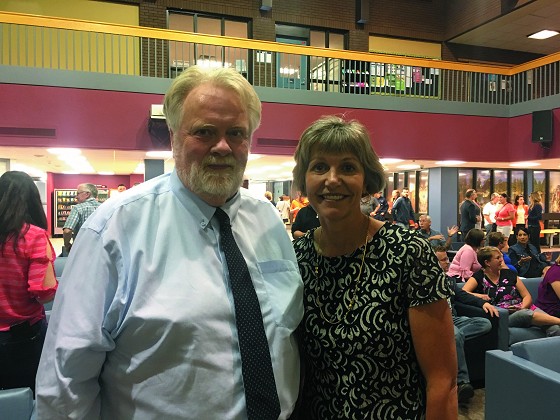 On behalf of the Confederation College Board of Governors, Chairperson George Patterson announced to employees recently that Kathleen Lynch is the successful candidate who will be serving as incoming President of Confederation College. Lynch will succeed outgoing President Jim Madder, assuming official duties on September 4, 2018.

"We are very pleased with our decision and look forward to Kathleen's contributions to Confederation College during her tenure," said Patterson. "Kathleen understands the unique needs of Thunder Bay and
the northwestern Ontario region. Having worked for Confederation in the past, she also understands the importance of the work we do to change lives through learning. With her proven experience at a senior
executive level, existing relationships with community and Indigenous partners, and overall collaborative approach, the Board is confident Kathleen will successfully carry forward our strategic directions."

Lynch has more than 30 years of progressive leadership experience in health care, human services and education. She joins Confederation College having been the Vice President of Rehabilitative Care at St.
Joseph's Care Group since January of 2014. Past experience also includes five years as the Dean of the School of Health and Community Services at Confederation College following additional years as
faculty, and roles with the Ministry of Health and Long-Term Care and Canadian Hearing Society.

Lynch holds an Honours Bachelor of Social Work degree from Lakehead University and a Master of Social Work degree from the University of Toronto.

"I am excited to carry forward the focus on innovation and collaboration, in offering successful programs that meet the needs of students and employers alike," said Lynch. "I thank the Board of
Governors for this opportunity and look forward to working together with the students, Board, faculty and staff to continue Confederation's tradition of excellence in education with a uniquely northern
perspective."

Confederation College has been serving the citizens of northwestern Ontario since 1967 meeting the educational needs of students in a catchment area of some 550,000 square kilometres. Along with its main campus in Thunder Bay, Confederation College has eight regional sites located in Dryden, Fort Frances, Geraldton, Kenora, Marathon, Sioux Lookout, Red Lake and Wawa.

Confederation College delivers exceptional education and training to an average of 6,500 combined full and part-time students per year and currently has a total of 850 full and part-time employees.
Confederation's regional economic impact and contribution is valued at $643.4 million annually.