35th Annual Westfort Street Fair… always popular!

By Sherry Aalto

One of the oldest and most famous corners of Thunder Bay is . . .
Westfort Village.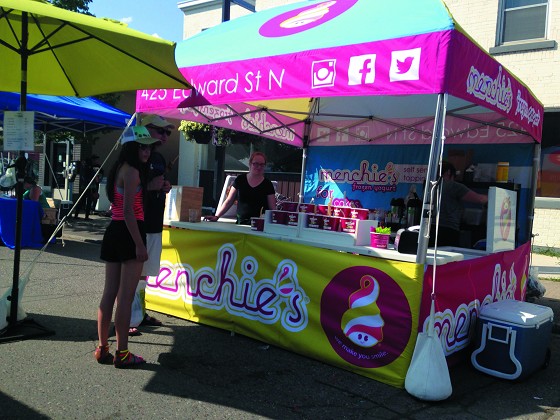 The community grew up around river traffic and the railway, a home for working families. Early business owners built their own busy downtown, complete with clothing stores, banks, restaurants, hotel, professional offices, pharmacy and food store.
Today, Westfort remains a self-contained shopping district with all the amenities. In fact, many Thunder Bay residents will travel across the city to frequent its unique stores and shops.
Every year, for the past 34 anyway, the Westfort Village Association, presents a day of great fun! Great food! And great entertainment for the entire family! This year, August 19th, they hosted their 35th
annual, successful event of the Westfort Street Fair! Street Fair Coordinator, Rob Lem (Sr.), reported that at least 9000 visitors took part in the festive activities. Rob has been volunteering as a street fair organizer for at least the last ten years, but took the official post of Street Fair Coordinator for the first time this year. By all accounts, it was a mighty fine event!
The Live entertainment featured Brother John, Mood Indigo, Southern Comfort and the Arabella Middle Eastern Dance Academy. Also featured, as Street Fair buskers, The Thunder Brass Band, Scott Van Teeffelen and Robert Lem (Jr.) and Arden Bruyere. Live entertainment is always a great addition to any event.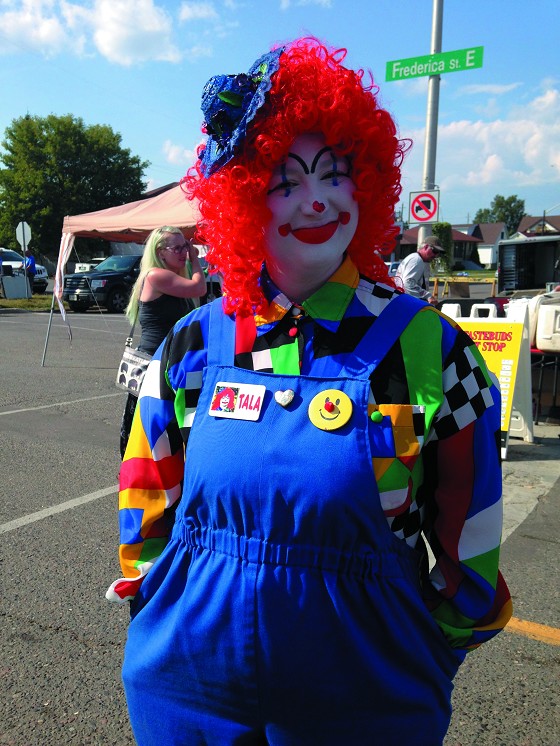 Rob Lem, Coordinator, said "There were over 70 vendors, including food, jewelry, clothing, personal care and household products, and information booths presented by social/community/political/business
organizations. There was a wide diversity of cultural groups represented and a plethora of community groups interacting with the patrons. Of these, I would say that 15-20% of them are new."
"Children were kept busy with bouncy toys spread throughout the street, pony and train rides, miniature golf, face painting, tattoos, cotton candy, clowns and magicians. Leo the Lion from RBC Royal Bank visited the patrons on the street as well."
"It was a festive day filled with fun, families and friends. The weather couldn't have been better and everyone had themselves a wonderful time."
If charity begins at home, so can vacations! The one-day event feels just like you got away somewhere, even if it is just your own back yard!
Every year, for the last 35, all kinds of people look forward to this event. It is a social staple for the business and family community! It is not too many times that you can attend a street fair by just
walking right out your front door! That is what most of the folks are able to do for this special event! The children in the area are always excited when August approaches at they know they are going to have a
lot of fun at the annual street fair! Families create a lot of fond memories at this event and over the years, the children of the early years now bring their children to create great memories with them! It has become tradition! It certainly is a neighbourhood one and everyone, from everywhere, is cordially invited!

The Westfort Village Association sends a special thank you to all who attended the fair and all who volunteered, to make it another fantastic success! It could not have happened without you!

Also, a Special THANK YOU, goes out to EVERYONE who supported the 2017,
35th Annual Westfort Street Fair, from:
Don Rusnak,
Bill Mauro,
Payford Steel,
JB Evans,
Robins Donuts-Frederica Street Location,
Biiaajiwun Community Outreach Centre,
Rob's Automotive,
Techni-Cool Inc.,
Mike's Auto Body and U-Haul Rental,
Midway Alignment

SEE YOU NEXT YEAR EVERYONE!!!