PARO Announces Launch of Winter 2018-2019 SENO Program


PARO Centre for Womens Enterprise celebrated the official launch of its Winter 2018-2019 Social Enterprise for Northern Ontario (SENO) program and made an open call for applicants. The organization hosted a SENO Holiday Launch Party welcoming anyone with entrepreneurial dreams to learn about what a social enterprise is, and discover how PARO can support them to turn their business goals into a sustainable enterprise.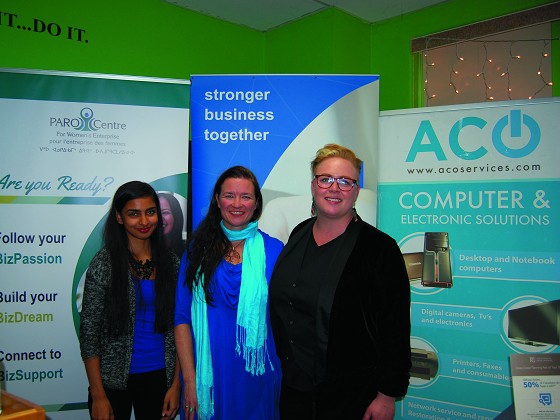 Since inception, the SENO program has provided support to 38 social entrepreneurs, created 56 job opportunities for people across Northern Ontario and in its most recent phase, has disbursed $58,000 in loan funds and $46,000 in grants.

PARO Executive Director, Rosalind Lockyer, says; The SENO CoStarter for Change program inspires community drive through multidisciplinary approaches to learning, creating and achieving in social
entrepreneurship. Todays event was intended to motivate and inspire socially conscious entrepreneurs to apply to the program and ignite social change through the creation of a for-profit or not-for-profit
business.

Over a twelve week period, SENO CoStarter for Change provides participants with several routes of access to key facets of business development including:

SE training and business plan development Mentorship

Cutting edge technology
One-on-one coaching
Advisory support from all partners
Workspace
Networking opportunities

The SENO Launch 2018 event featured keynote speeches from two Thunder Bay entrepreneurs and past participants of SENO. Sue Hamel, Owner of Seek Adventure + Tours and Hasfa Siddiqui, Owner of Do or Diabetes both shared inspiring stories of their success and how SENO supported their businesses.

We are looking to support entrepreneurs who are ready to make a difference in Northern Ontario by developing a business idea rooted in addressing issues that matter to people and the planet, says SENO
CoStarter for Change Program Manager Melissa Cook.

Those interested in applying to the SENO program are encouraged to visit: www.paro.ca. The deadline to apply is January 15th, 2019.


This project is supported by; The Ministry of Economic Development, Employment and Infrastructure's Social Enterprise Demonstration Fund, PARO Centre for Women's Enterprise, Northwestern Ontario Innovation Centre, Thunder Bay Community Economic Development Commission, Sault Saint Marie Innovation Centre, Copperfin Credit Union, and Thunder Bay Chamber of Commerce.
Program Manager Melissa Cook
SENO is a 4 year old program that provides mentoring, financial supports and networking opportunities for people who want to start and operate businesses for social enterprises. You can get up to $10,000 in
loans and $5,000 in grants. A business plan and a work plan is submitted as well as a cash flow forecast and then reviewed by our group for consideration www.paro.ca is where you can apply.

Sue Hamel is owner and lead guide for Seek Adventure + Tours a new local local business that offers walking food tours and guided outdoor experiences in the area to connect people to food. I am a wilderness guide and educator so this is an extension of what I like doing. I saw a gap in the tourism offerings with a connection to the land and the food. I intend to grow, it is a lot of fun. It is very
rewarding.

Hasfa Siddiqui, Owner of Do or Diabetes
We provide peer support services for diabetic, walking groups, cooking groups as a social enterprise. I have been a diabetic since I was 14 and had to learn how to manage it my myself. I decided to start
the organization to help people with diabetes.