Montreal Is A Cosmopolitan City!
by Scott A. Sumner
After a several month hiatus from travelling it was time to get back in the saddle and begin my journey to Montreal, Quebec. The main purpose of my trip was to attend and cover the 2014 RBC Canadian Open PGA Tour event. My arrival began with a nice tour of Montréal and then off to the Prince of Pop's, Bruno Mars concert at the Bell Centre.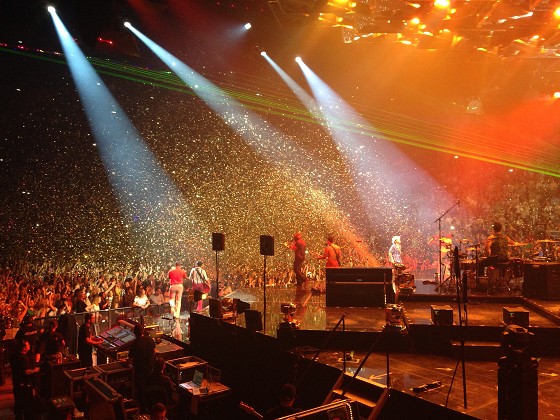 This Bruno Mars concert was a highlight of this trip for me. I have never seen such an elaborate performance right from my seat adjacent to the stage. It was amazing and a spectacle unlike any I have seen in my concert history.
My stay in Montreal began in the St. Martin Hotel ideally located in downtown Montreal near St Catherine Street. This 4-year-old boutique type hotel features very fancy rooms based on today's design features. It was fun to drive up with your car, hand off the keys to their staff and then explore Montreal from your home away from home.
Each day I drove my Ford Taurus to a golf course to play including firstly Montreal Island, then St Raphael and finally Royal Montreal where the tournament was held. You can read more about my golf adventures at www.golfingnews.ca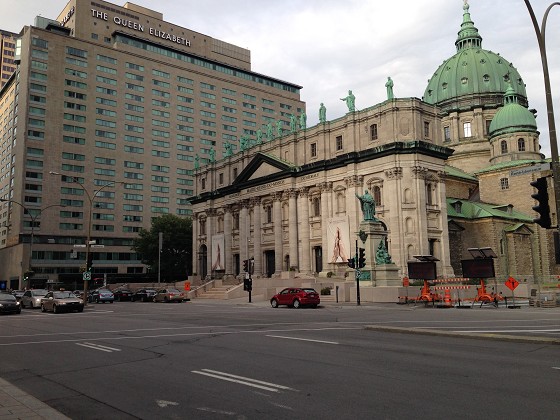 The final part of my stay was at the iconic Fairmont Queen Elizabeth, also in downtown Montreal.
" In 1962 when Place Ville Marie was built they decided to connect the office tower to the train station and hotel which was useful for all the tenants for access. They built tunnels which was the beginning of the underground city which is now 29 kms long," said Joanne Papineau, Regional Director of Public Relations.
" It is quite interesting and useful because in summer it is quite hot outside so it is our air conditioning and in the winter the reverse- heated so we don't need boots."
The Fairmont Queen Elizabeth is an iconic hotel now owned by the Quebec Pension Fund. This is the hotel where the gold floor concept originated. It is mostly business travelers duringn the week or on the weekends leisure. It is very useful because you get your own concierge, check in at the 19th floor and will be a VIP and have a beautiful view.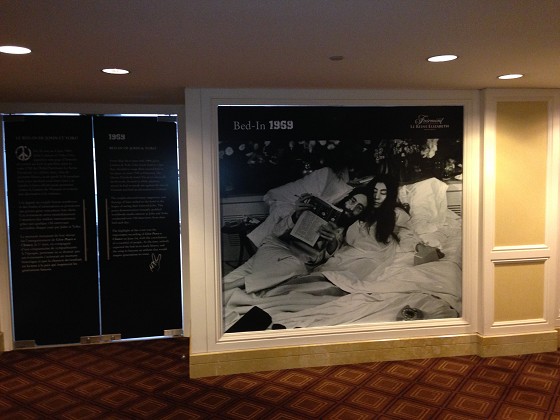 " We are famous for our John Lennon and Yoko Ono visit in 1969 where they did their bed in for piece protesting against the war in Vietnam. Today we follow Yoko on twitter and use the room as a tribute and respect their message. We work with charities close to Yoko and enjoy reactivating the message. Give Piece A Chance was recorded in this suite so it special, it is really a symbolic suite. We also currently have had many celebrities stay here like Bruno Mars, Bon Jovi, Oprah Winfrey and US Presidents."said Joanne.
If you join the Fairmont Club which is free, you can get the newspaper daily, free room nights, upgrades and they will even provide you with Rebook running shoes, BMW bicycles, golf clubs from Taylor Made and free wifi.
Traveling to Quebec is always enjoyable for me primarily because of the people there. This trip was no exception and also allowed for more time to explore the cosmopolitan world-class city of Montreal. It really is quite easy to get there from Thunder Bay with just over 3 hours of travelling time. Once you arrive you will experience many unique activities and return home with a refreshed new perspective on your life at home!