International Brotherhood of Electrical Workers Local 402 Complete New
Training Centre
by Scott A. Sumner

There has been a great addition to the neighbourhood on Cobalt Street in the centre of Thunder Bay. The brand new, large, two storey state of the art International Brotherhood of Electrical Workers Local 402
Training Centre!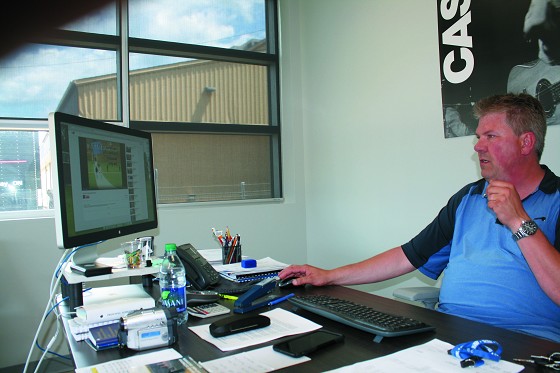 This project began in the planning stages in 2012. The land which housed the previous IBEW Local 402 building since 1980, was preloaded 2 years ago, and construction began last year. Today the major facility is almost complete with the taking down of the old building underway, paving the lot, landscaping and putting the sign on the building to come.
" We represent construction electrician's, power lineman and communication workers at IBEW Local 402 with 96,000 members in Canada and about 383 local construction electrician's. It doesn't include
Thunder Bay Hydro, Thunder Bay Telephone or City of Thunder Bay as that is a different local," said Glen Drewes, Business Manager, International Brotherhood of Electrical Workers 402.
" Over the years we have worked in building paper mills, commercial projects, bringing all the power wires to homes and commercial renovations and upgrades. IBEW 402 started here in 1926 as LOCAL 339 including other workers like carpenters. In 1981 we formed the 402 for construction electrician's."
The new building is 12700 square feet in size on two levels, three times the size of the last building, which has been torn down to become the parking lot.
" We are almost done with about another month to go. The building will be state of the art with WIFI and computers for distance learning. It is a smart building. The air system is pre set to different levels and can be looked at on your smart phone," said Glen. " We are going to be able to provide our membership practical training. As training technology changes we have to keep up and train our members so they can go out into the work force and be successful."
Becoming an electrician in Ontario requires an apprenticeship program that is 9000 hours long or about 5 years in length. In that time span only 15% of that is spent in school with hands on training at the
college. A journeyman electrician that completes the apprenticeship can make between $80 to $90,000 per year.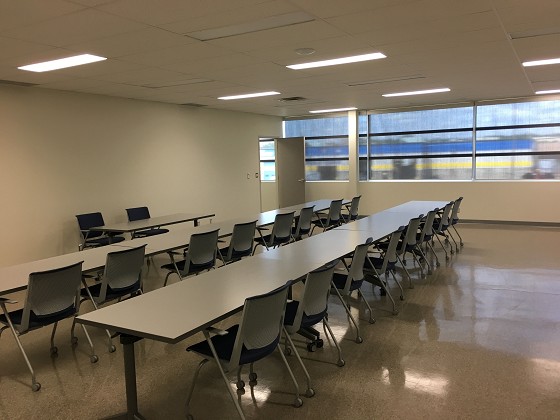 " We are changing in NW Ontario as we used to have some 17 paper mills in the area where we could always have our people there in an industrial setting. Today it is largely gone, so we have to do some
training in our own environment. We provide training here that is not available in the region anymore because the industries are changing," said Glen. " We are big on mining so our folks have to get in to the
industrial mining sector to understand electronics there, which are very different from paper mills or a big grocery store."
" We also want to train our members to do other work that is coming and is not the traditional work done here in the past. We have to be competitive and provide our contractors with members that can do every facet of the trade. For instance power over ethernet is one of the new technologies, say using CAD cable to power up a door lock- that wasn't even thought of before. There is change and we need to be able to do it. For example electrical vehicle charging stations, does anybody here know how to put one in. We could do training for that as an example."

The target of the new IBEW Local 402 building is to increase the capacity to do the training they need to do today. The multi million dollar building is being paid for by the members.
" This is very positive for our members and showcases what we do at the end of the day. They can come in here and train. We work closely with our contractors locally and they help to guide us on the training we provide and perform. The contractors are out there bidding on the work and know what skills they need to provide. We deal with 27 local companies, 12 that are province wide or larger and 10 in the Northwest region."said Glen Drewes.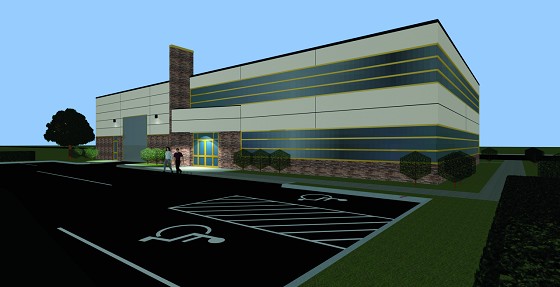 I asked Glen his impression of our current local economy?
" I think the economy of NW Ontario has slowed down a little bit but will pick up late summer and early fall. We are building the hotel on the waterfront now, a new jail is coming and mining will continue. We
were at Newgold which is almost done and there is an new mine near Dryden coming up. I think our economy is not poor, but not bustling anymore. We had 2 or 3 years where is was just bustling. The economy is steady. We just have to be investing into the community and maintain buildings as well.
Glen Drewes started as an electrician at age 20 and has been in the union for 30 years. He has just been reelected to the Business Manager/Financial Secretary position for a further 3 year term.