RYDER CUP HUGE EVENT THAT OFFERS EXCITEMENT!
by Scott A. Sumner
Last year it was fun to visit Chicago, primarily to spend some time at the 39th Ryder Cup Matches held at Medinah Country Club located some 20 minutes west of downtown Chicago.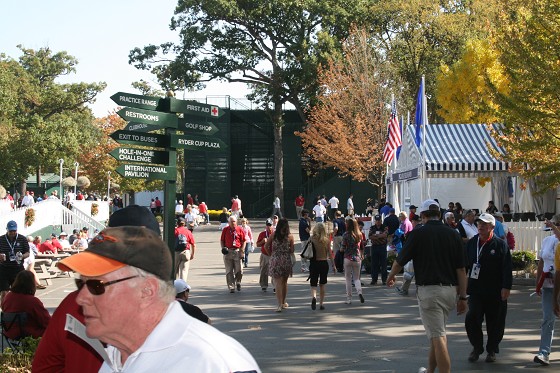 The Ryder Cup is the biggest sporting event in golf, held once every two years alternating between the USA and Europe. As an avid golfer, it was definitely fun to see these exciting matches up close and personal between golfers like Tiger Woods and Rory McIlroy - along with 50,000 others!
This was the biggest golf event I have ever been to with over 1800 media there including 900 in TV and 900 in print. I was told there were about 5 media members from Canada, which made it quite unique for me!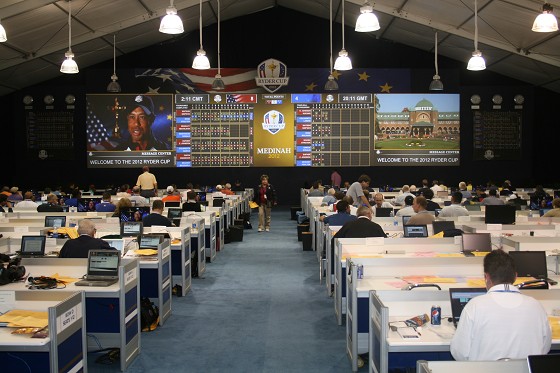 They know how to do things in a big way in the USA and it was a very thrilling atmosphere to be in with two teams, the USA and Europe playing a series of team and individual match play events over three days. The venue was big with many corporate tents and a 50,000 square merchandise store that did over $10 million in business for the week- pretty good sales! Some major corporate players were there including American Express which provided media with a portable hand held TV unit that allowed you to get the NBC feed while out walking on the course. That was amazing and made me wonder where will our technology end?
The match's started with the USA taking what was thought to be an insurmountable lead on Friday and Saturday only to lose by the closest of margins at the 17th hole on Sunday in the second last match. It really was an electric atmosphere and one I will always remember. The chants of USA, USA or OLA, OLA from the US and European fans on site was fun to be a part of and makes me want to plan to be at the next Ryder Cup in Scotland in 2014. The destination of Chicago is one I would definitely come back to again. This is a world-class city that is about a two hour flight away from us in Thunder Bay!