MICHIGAN'S UPPER PENINSULA OFFERS SPECTACULAR GOLF VALUE
by Scott A. Sumner
www.golfingnews.ca
Lake Superior is the largest fresh water lake in the world. Just around the corner of Lake Superior from Thunder Bay is Marquette, Michigan in the Upper Peninsula. The natural beauty of Lake Superior and the rustic wilderness setting makes for some excellent outdoor
activities including the game we all love- golf. It was my pleasure to return to the Upper Peninsula again and play three superb golf courses that have joined forces along with the Island Resort & Casino to offer one of the greatest golf values you will find anywhere in
North America for that matter. My trip to Marquette included two short flights on Delta connecting in Minneapolis. In short order you will be retrieving your clubs in the Marquette airport and be on your way in less than an hour drive to the impressive Island Resort & Casino. This native owned development features excellent rooms in a tower setting as well as great restaurants, live entertainment of the calibre of the Beach Boys or Martina McBride as well as state of the art gaming including the latest slot machines.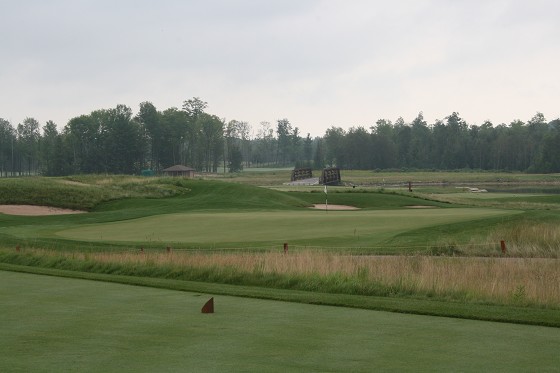 The resort realized the importance of the golfer as a guest and built an excellent 18 hole championship golf course on their property. Sweetgrass Golf Club was opened in 2008 and has developed into a fantastic layout that I am sure all golfers will enjoy playing. It has excellent grass conditions and offers all levels of playing ability a tee box to choose. The rolling layout features water including an island green, attractive bridges taken from old local area bush roads and a beautiful setting to enjoy. The Island Resort & Casino realizes the importance of attracting the traveling golfer and as been instrumental in developing a "killer" golf package that allows you to stay in their resort, play Sweet Grass as well as two other great golf courses in short driving distance, Timberstone and Greywall's.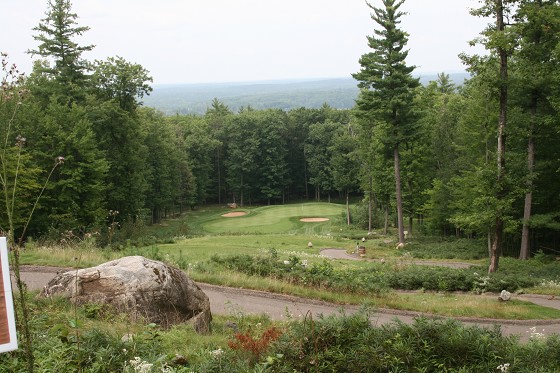 Our next golf course stop would be Timberstone where I met and played with Joe Rizzo, Director of Golf. "This is my second season here. I believe most people play either Sweetgrass or Greywall's first and we are usually the second stop on their tour. This year we are
up 85% in bookings on this package. I think people see it as a great value and the conditions of all three golf courses are wonderful. The quality of the golf is a great draw," said Joe Rizzo. "There are three uniquely different golf courses, beautiful in their own right but with their own unique features. They spared no expense at Sweetgrass which is maturing into a fabulous track." The name Timberstone is evident when you start playing the course. The whole area is deeply wooded and while they were removing the trees to build the course they unearthed a great deal of stone. "Gerry Matthews, the architect, had a tough time trying to figure out what to do with this stone. Rather than moving it at great expense he learned how to use the rock formations," smiled Rizzo. "You don't realize when you are playing the back nine that you are
actually working you way up Pine Mountain. The tee shot on 17 is a great surprise when you get up there."
" This package has made us even more of a destination course. People will drive 400 or 500 miles from Grand Rapids, Chicago, Green Bay and Madison. We are hoping to reach out even further," noted Rizzo. "You will see deer, moose and bear here. They are timid and the
people are amazed at the wildlife. Timberstone really shows what the UP is about as far as the
wildlife and activities here. We see a lot of repeat play. Now, instead of 12 golfers in a group we will get 24 guys coming up. The Timberstone investors are out of Chicago and doing the best they can to make it a great resort." A highlight of this day of golf was having a hole in one in our group made by Chris Mazzoni, GM of Timberstone on the tough 215 par 3rd seventeenth. Using his 3 iron he made the perfect swing on a big dropping fairway to land right in the hole. Amazing!
Our hotel destination this night would be the Holiday Inn in Marquette. This large facility featured an excellent staff that definitely made you feel very welcome. The ownership group has
just begun construction on a new waterfront Hampton Inn which will be a great addition to the area. The food in the UP was excellent as well. That evening, I enjoyed the best lasagna I have ever tasted at Casa Calbria Restaurant in downtown Marquette.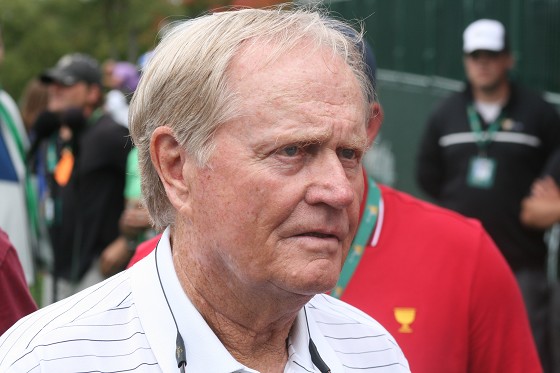 Our last golf game in the UP was at Greywall's, part of the Marquette Country Club. Greywall's is a spectacular mountain style layout with greatly changing elevations though the course. You begin with a fairly long cart ride out to the opening hole which requires an accurate shot into a valley fairway. The setting of
Greywall's is really pretty and shows you some of the spectacular terrain of the UP with Lake Superior in the background. It some ways it reminds me of the Superior National at Lutsen course in Minnesota which many of you know. The course is definitely a challenge and I
recommend playing the tee box that reflects your handicap and you will certainly enjoy your day.We also had the opportunity to play the original 18 hole course. It is a more traditional golf course with large generous fairways and excellent conditions as well. Our group of
golf writers from all over the US and me from Canada had a 2 person team scramble on 9
of the holes that was a great ending to our golf trip. When you are in the area you will find great dining, entertainment to keep you having fun and most of all exceptionally friendly people. The Upper Peninsula people have that small town friendly attitude and made all of us feel very welcome from the time we stepped off the plane. You can find our more about the area at
www.michigan.org. If you live in Ontario, Manitoba, Minnesota, North Dakota, Wisconsin or Illinois it may be a fairly short drive to the UP as well. I think you will definitely enjoy your time here and experience great golf value!
www.pinemountainresort.com
www.sweetgrassgolfclub.com