Local Snocross Racers Ready for US Series
by Scott A. Sumner
I talked to Kenny Mandryk, age 25, at the KBMX last motocross race of season about his upcoming ISOC National snocross season.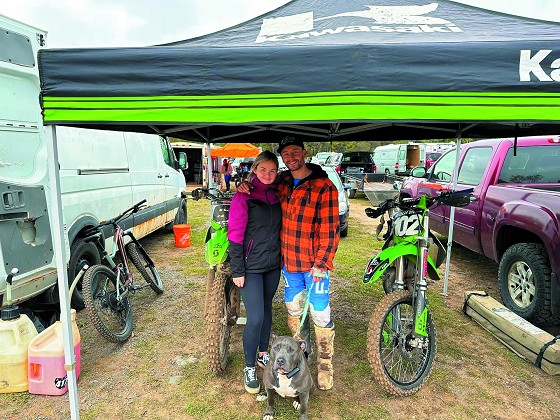 Last years snocross season was a difficult one for you Kenny?
" I was signed last year as a satellite rider with Hentges Racing but a series of events happened in the first race. I had to have surgery on my knee right away in Toronto and was out for the season. We had started early November testing til January riding and testing everyday until the first race which was my only race last year."
This year looks like a new start for you?
" I am very excited to be with Arctic Cat this year for snocross and not working out of my own trailer so I can strictly focus on racing. It is a big step and I worked my whole life for this kind of opportunity. I will be with Zandstra Motorsports in the Pro Lite class. My team owner Nick used to race in Semi Pro so he loves the sport."
"The Pro Lite is a very competitive class with some riders moving up and some Pro riders moving down with some coming from overseas so should be tough racing, tough to even be in the final."
"My very first snocross race in 2014 was on an Arctic Cat."
You work during the summers as a carpenter?
"I work full time with Boreal Carpentry until November 1st and have my own business as well. We will be on the snow the first week of November at the Scheuring Speedsports compound in Aurora,MN with the first race
in Fargo mid December. I think there will be close to 40 riders in my Pro Lite class. I will be living at my team shop near Minneapolis until the first week of April. They have a house there."
" I have a good deal with Zandstra where it won't cost me money to race but have the potential to make lots of money on a contingency basis."
" My former mechanic Christopher will be a working with SRT Racing Ski Doo who have Pro Riders."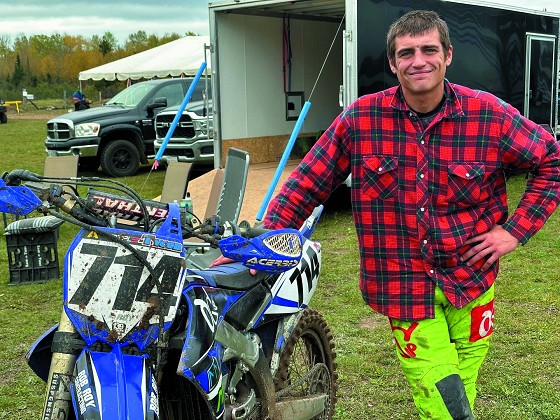 Thunder Bay Resident RJ Roy To Race Pro Class
RJ Roy, age 27, started racing motocross when he was 8 years old in Timmins. He recently moved to Thunder Bay to work for Tycon Construction and Shannon Campbell and then go racing snowmobiles in the US this winter. He started snocross at age 18 in the CSRA series and this year will do the ISOC races as a Pro rider. In 2018 he won a heat race and in 2019 raced the whole series as a Pro Lite rider with Judnick Motorsports.
"I'm excited to get racing again after a year off last season. I needed to heal my back. I'm used to Polaris sleds so will enjoy the season."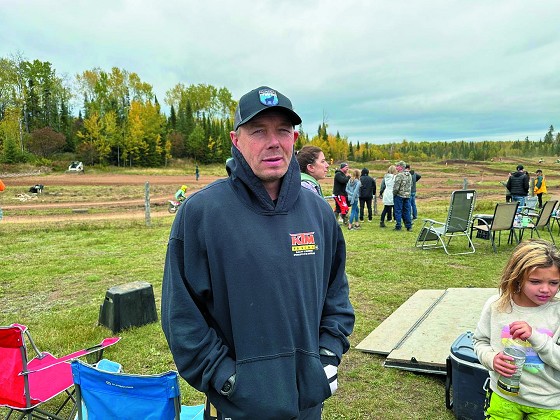 Earl Reimer, age 54, was also at the KBMX races and started motocross in 1984 and still does at least one snocross race per year in the CSRA >series. Earl won Duluth Pro class in 2003." You don't stop racing, just keep going, although I have been hurt >more often since age 50. My day job is I am a contractor that loads and >haul wood in Ear Falls,Ontario."